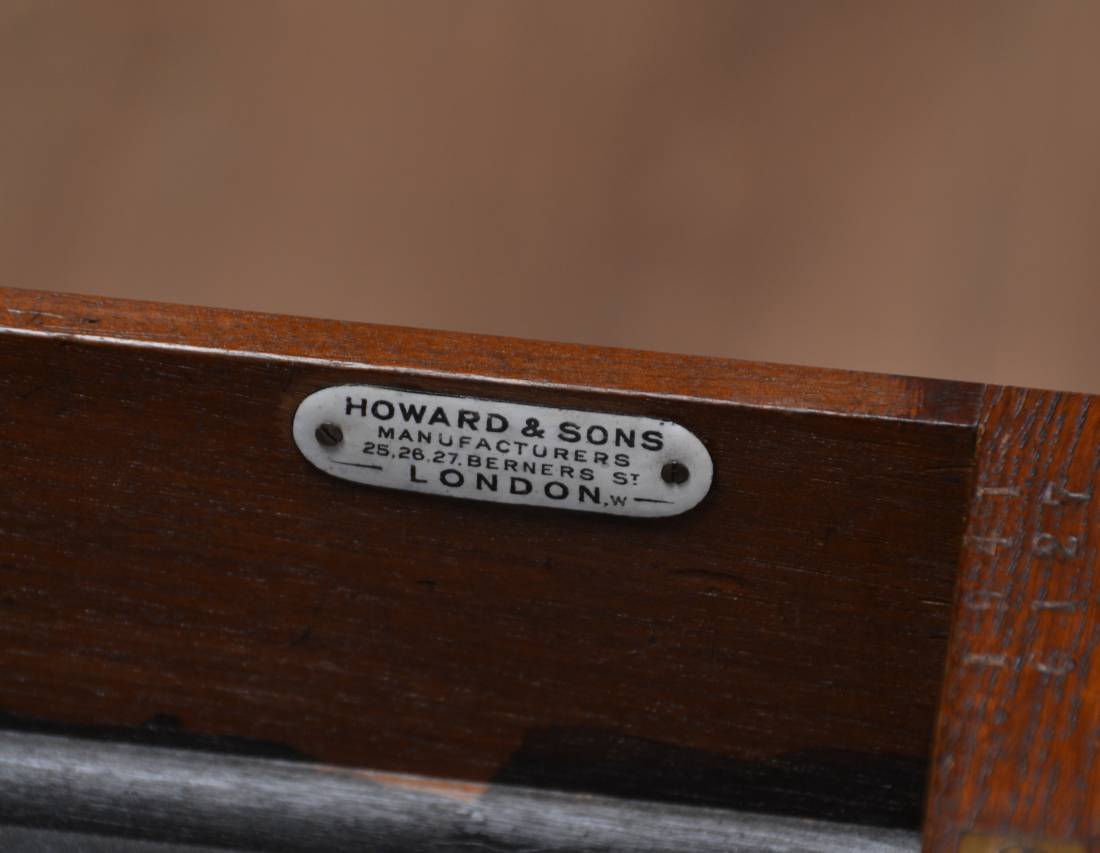 Howard and Sons of London, were one of the best upholstery chair makers of the Victorian era. They were as well known as the antique furniture makers, Gillows for the quality and styles of furniture. Howard and Sons worked together with Gillows of Lancaster on several occasions and it is said that they manufactured pieces of upholstered furniture for Gillows and other renowned makers like Maple and Co.
Howard and Sons were shown at large exhibitions around the world and supplied several Royal homes.
Howard and Sons chairs were mainly well known for their upholstered easy armchairs, Sofas, Wing chairs and Chaise lounge. They also made some very fine furniture and you can see some very nice examples on the market today. They only used the finest materials and made their chairs for comfort.
They mainly used traditional upholstering techniques such as tenon jointed frames, stitched front edging and used solid woods for the frames so there chairs were not just comfortable pieces of furniture, but also hard wearing and built to last.
Warning – Fake Howard chairs
Beware there is a current scam with Howard chairs.  Information came to light no so long ago that an unscrupulous person/s have been chopping in half genuine chairs to make a pair out of one original, or making a sofa out of them as well.  We do not know the extent to which this has been happening, but felt it prudent to warn you all. We therefore urge you to check all frames to make sure that yours is genuine before you purchase or sell it on.
This is why you should always buy from a trustworthy antiques dealer like us at Driscolls Antiques ltd as we only deal in genuine antiques.
This is an unusual Howard And Sons Antique Mahogany Edwardian Console Table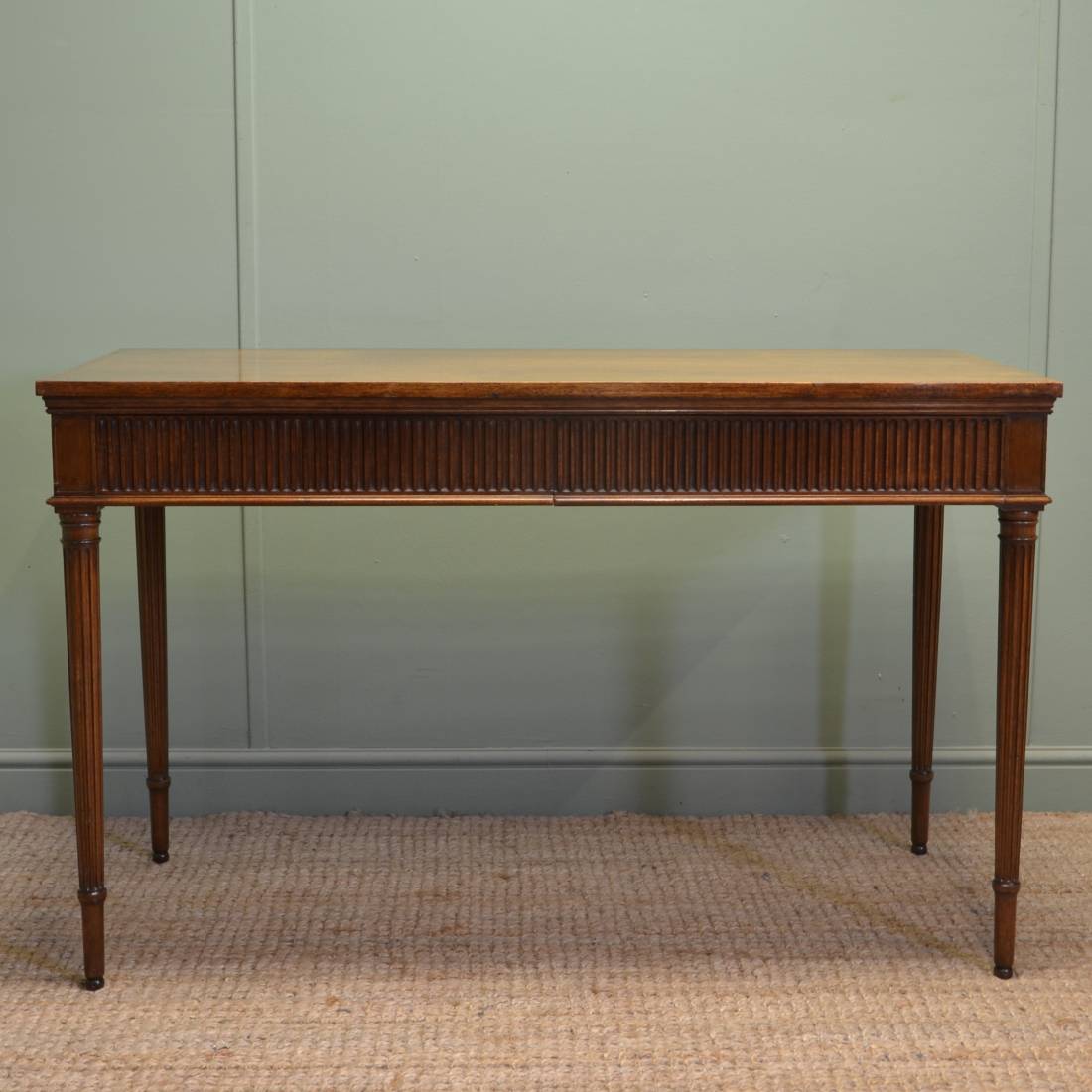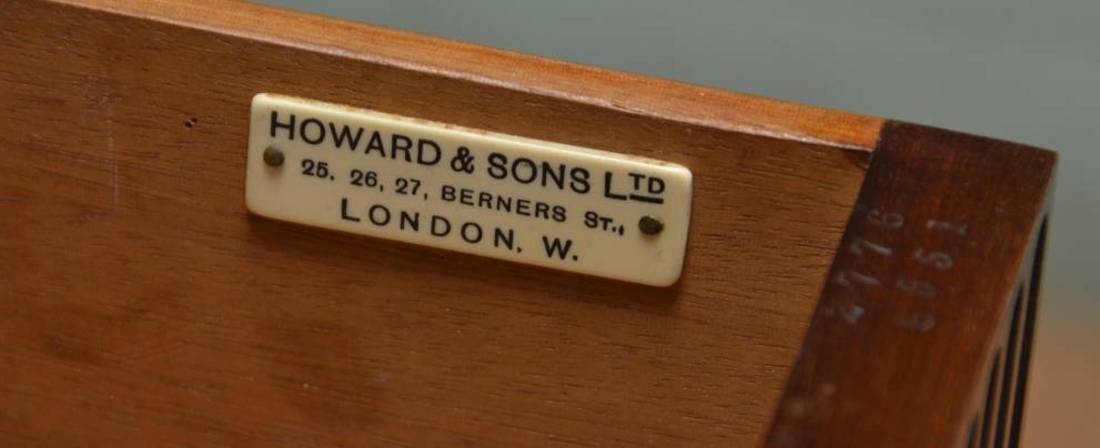 This Howard And Sons Victorian Oak Antique Desk has green tooled leather and drawers with a moulded edge along with turned handles.