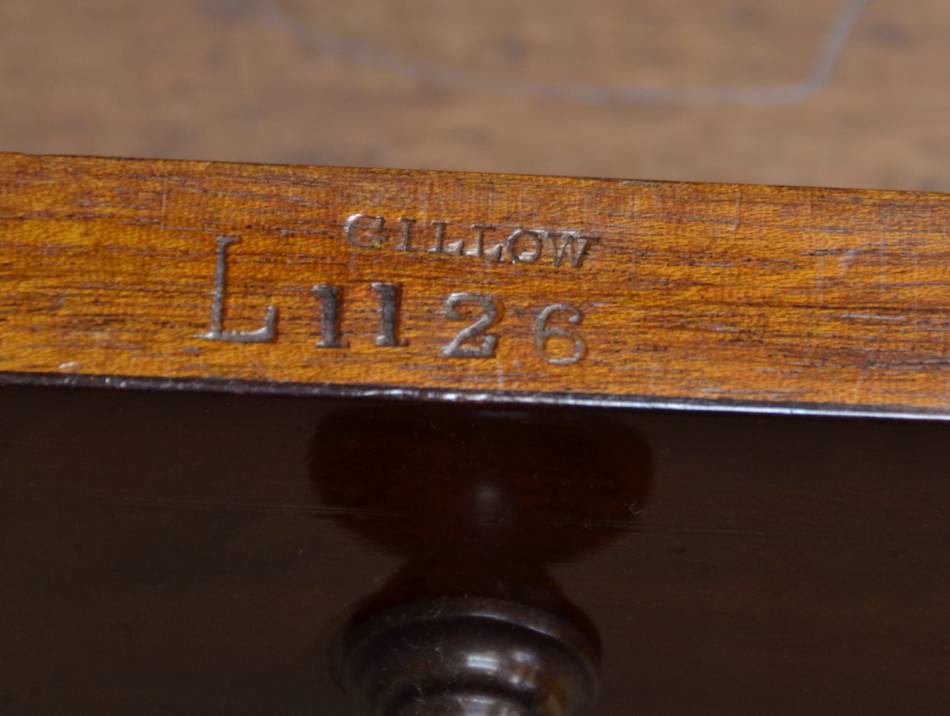 Every antique furniture enthusiast has heard of the name Gillows of Lancaster, due to the very high standard of craftsmanship and unique design of the pieces of furniture they constructed. Robert Gillow was the founder of Gillows and began cabinet making and finishing furniture from 1731 onwards after he had finished his apprenticeship as a joiner and cabinet maker. He actually became a Freeman of Lancaster in the year 1728 and went into business partnership with George Haresnape. He had two sons who joined him in his business, Richard and Robert. These two sons expanded the business to London to where many of the wealthiest buyers lived and this is where the firm quickly got recognized to be one the best cabinet makers of their time. In the 1740s, Gillows chartered ships, to import Mahogany from the west indies and Jamaica. This is why the timber used was of such good quality, as it was old slowly grown solid woods, woods you cannot see in today's marketplace.
Gillows not only used timbers such as solid mahogany, but unusual veneers and painted designs such as Japanning. They often made upholstered chairs, so had their own upholsterers and cabinetmakers.
Amazingly not only did they produce there own fantastic designs, they also used other well known designers such as Chippendale, Sheraton and Hepplewhite. They also were creators of unique furniture like the trou-madame, a ladies version of a billiard table. It invented the extending telescopic dining table, the revolving top library table and secretaire drawers.
The Davenport desk was one of their most famous inventions, a small ladies desk first produced for captain Davenport. Gillows also made linen presses, chest of drawers, small occasional tables all the way to coffins. This lead to them becoming one of the richest families in England of the time.
The firm continued as Gillows until the early 1900s. They had overtime diversified to offer the complete interior design for your home from furniture, metalwork, stained glass, wallpaper, upholstery bespoke pieces including cabinet work for some larger homes, Libraries and offices.
Towards the late Victorian era, finances were becoming difficult with the new influx of mass produced furniture and so they joined together with Waring of Liverpool. In 1903 Waring took over Gillows, and the brand Waring & Gillow was borne. They diversifies again into not only quality furniture but also the luxury ships liner market. This went on for quite a few years but it didn't last long enough as the market place changed again and unfortunately the company went bankrupt. It was then taken over by Maple & Co, to become Maple, Waring and Gillow, three major cabinet makers throughout history joined together from large greatness down to a small firm but it was not to last.
The sign of a genuine Gillows piece of furniture.
Unfortunately a very large portion of Gillows furniture was not stamped so you see many pieces associated to Gillows, due to the style, and design. The Gillows stamp can sometimes be seen under table tops, on the top edges of drawers, on the back legs of chairs or sometimes the signature would be written in pencil under drawer linings by the cabinet makers of the firm. You can look in the Gillows books to see the names of cabinet makers to reference with their signatures.  The earliest marks were in the form of a printed label 'Gillow and Taylor' and this is very rare to find as they would rip or fall off over time. 'Gillows Lancaster' stamp was seen from the  1780s  up to around the 1850s/60s, when it was changes to 'Gillow'. In the 1860s, the mark consisted of a capital L, and a serial number with Gillows Lancaster could be seen. Late Victorian pieces produced the stamp 'Gillow & Co' and then Waring & Gillow along with a small brass plate. sometimes it can be seen on brass fittings such as locks.
Antiques World always has a fine selection for sale, so it is worth looking through our inventory. Previous examples include –
This Spectacular Quality Chippendale Period Gillows Antique Georgian Mahogany Linen Press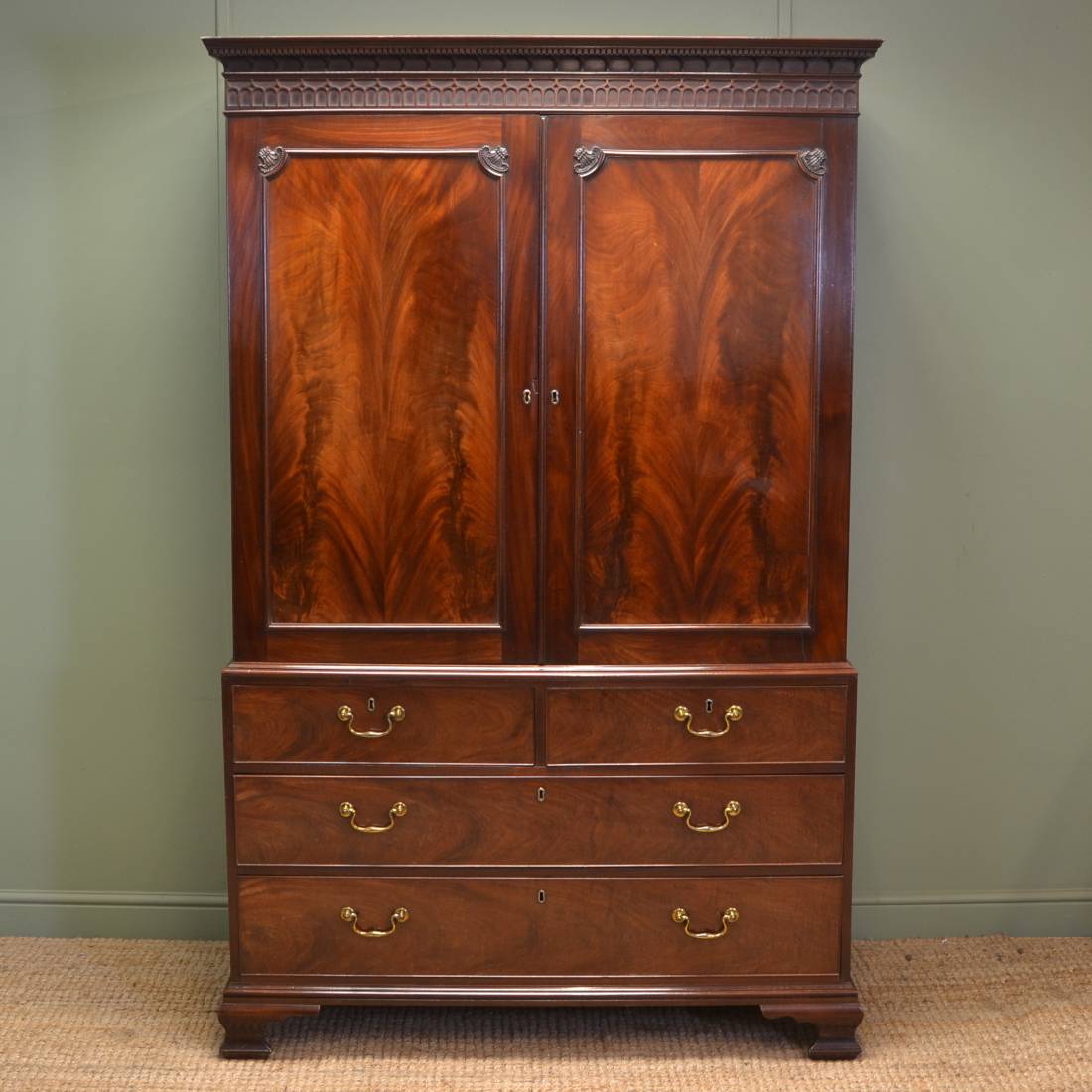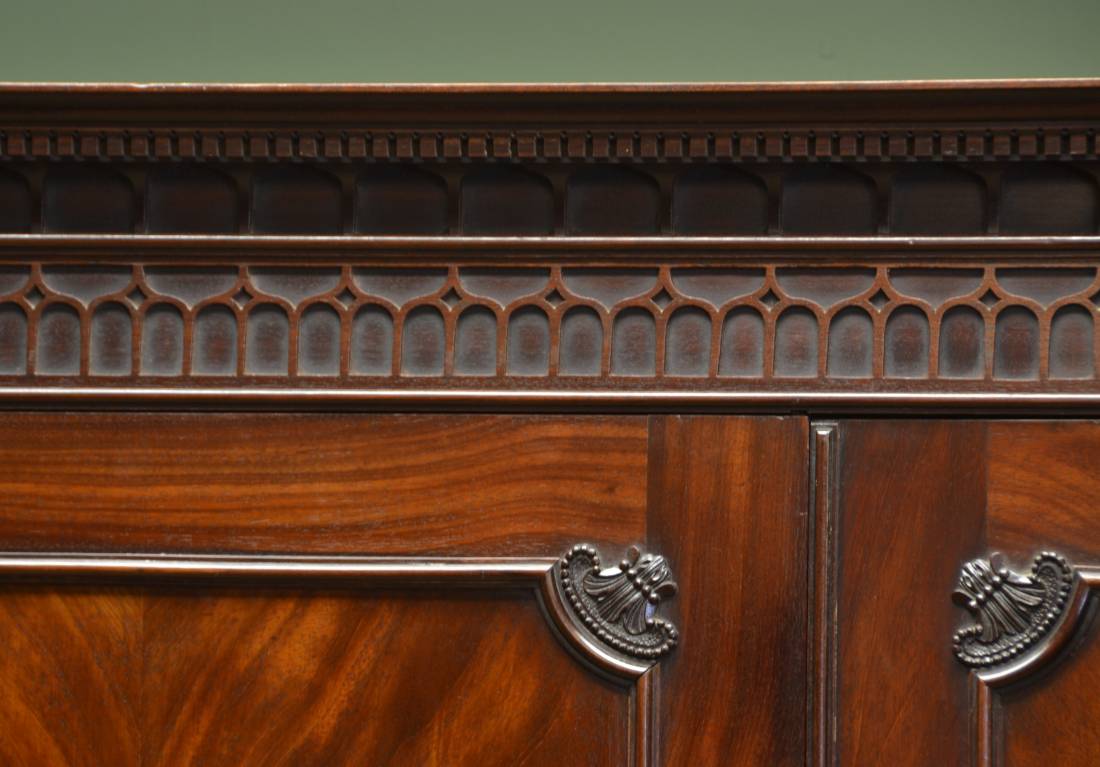 This Genuine Antique Mahogany Writing Table is Stamped with the Letter L 1126
This table is based on the design for a 'Universal' table published by Thomas Sheraton in his Cabinet-Maker and Upholsterer's Drawing-Book, London, 3rd Edition, 1802, pl.25. Sheraton wrote that 'The use of this piece is both to answer the purpose of a breakfast and dining-table. When both the leaves are slipped under the bed, it will then serve as a breakfast table; when one leaf is out, as in this view, it will accommodate five persons as a dining-table and if both are out, it will admit of eight, being near seven feet long, and three feet six inches in width'.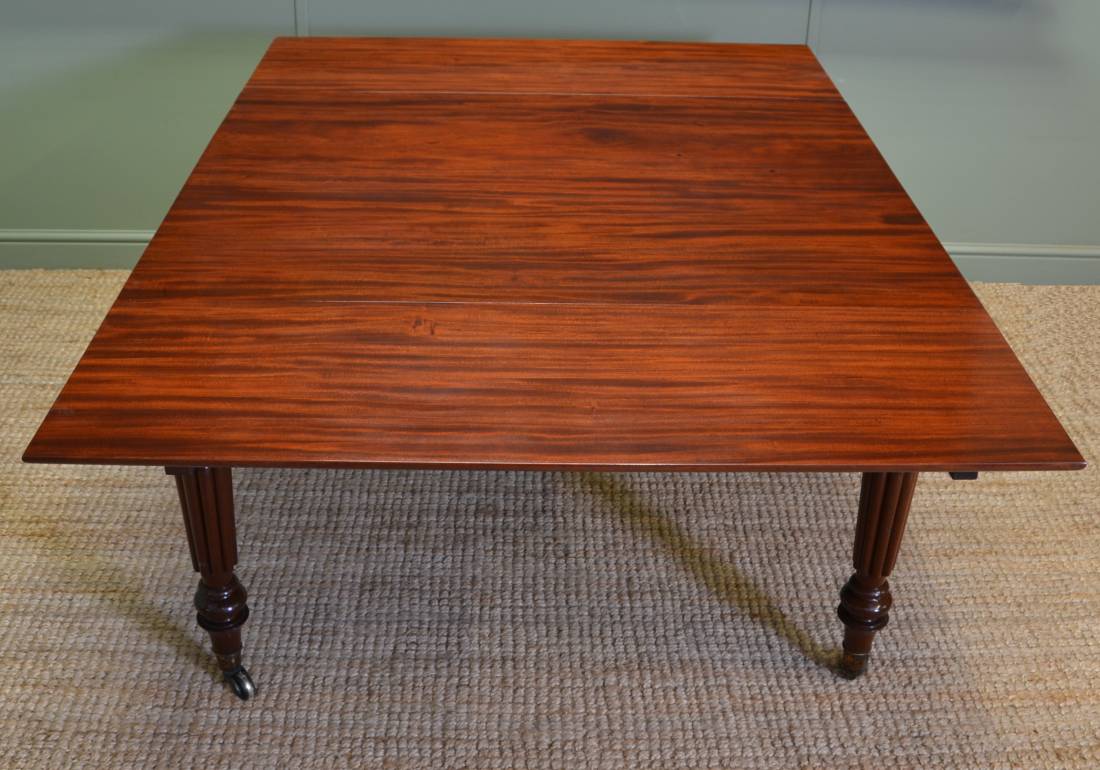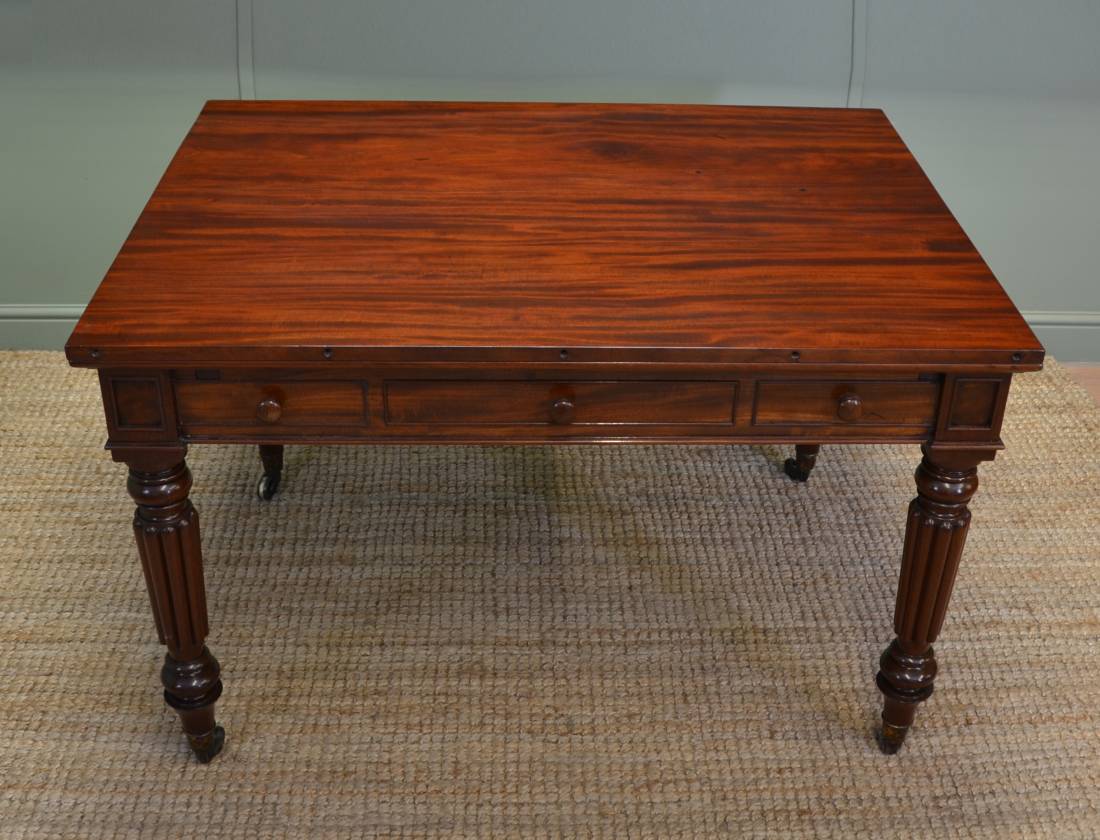 This Spectacular Gillows Mahogany Antique Regency Games Table has the most spectacular carved pedestal.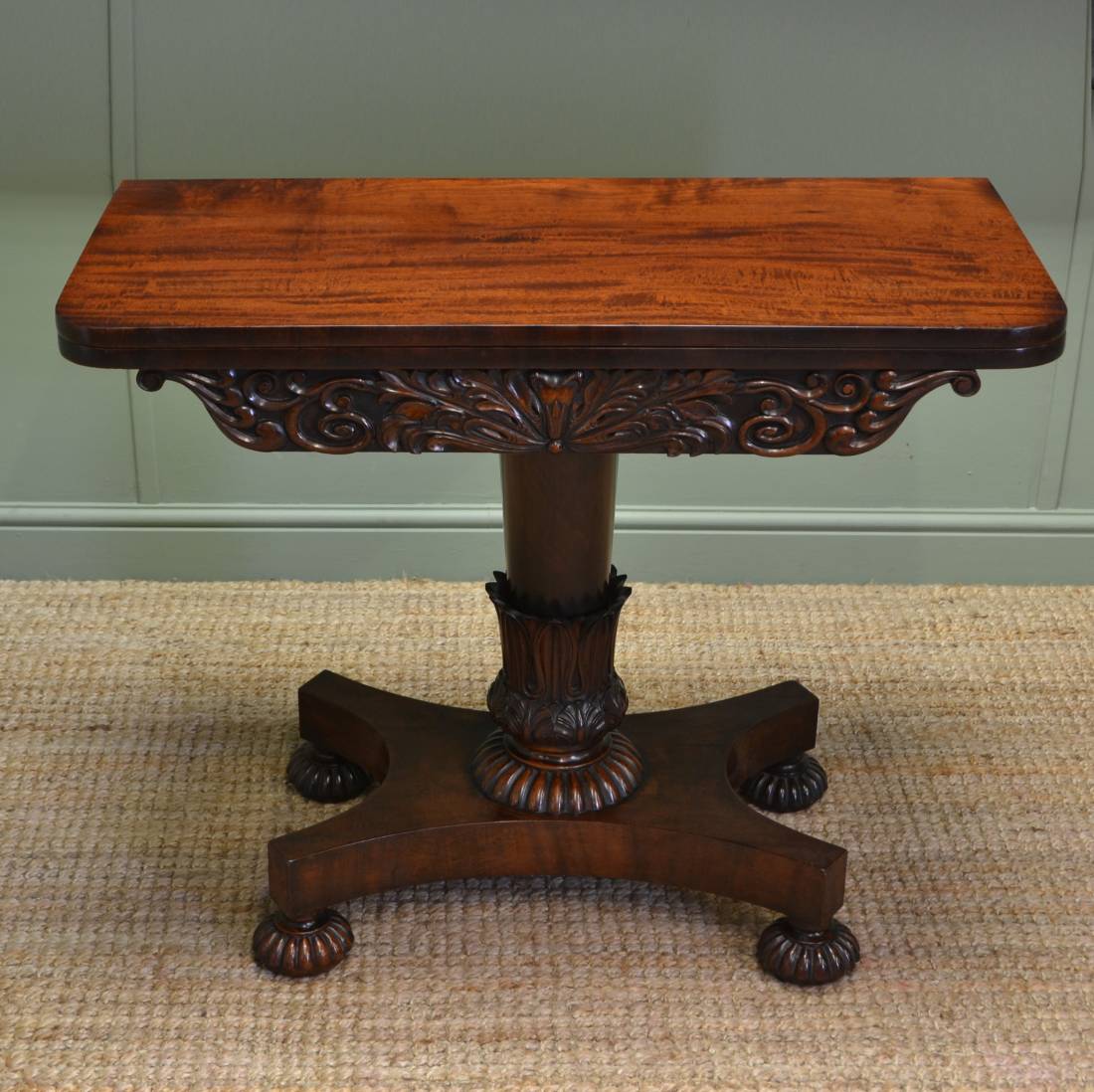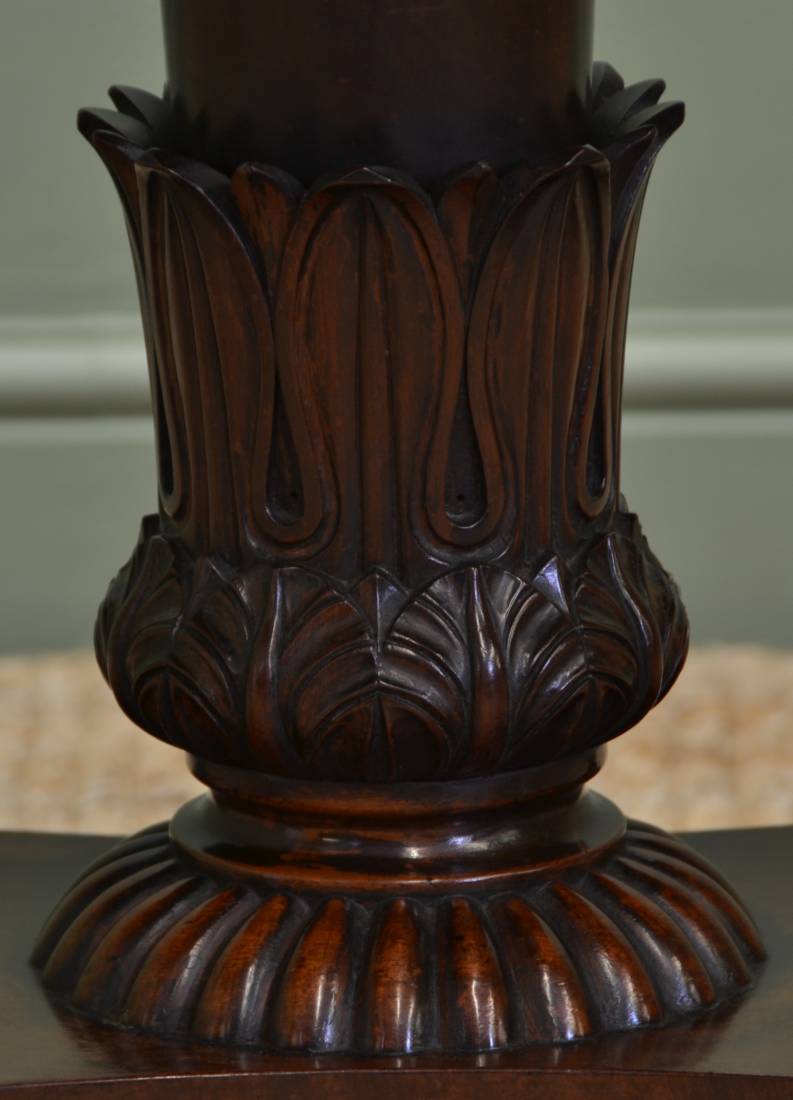 Almost Certainly Constructed By The Renowned Cabinet Makers Gillows Due To The Sheer Quality and design and date from around 1835.  Each chair has a shaped back, elegantly carved with a scrolled back cross stretcher and stands on splayed back legs and beautifully turned front legs.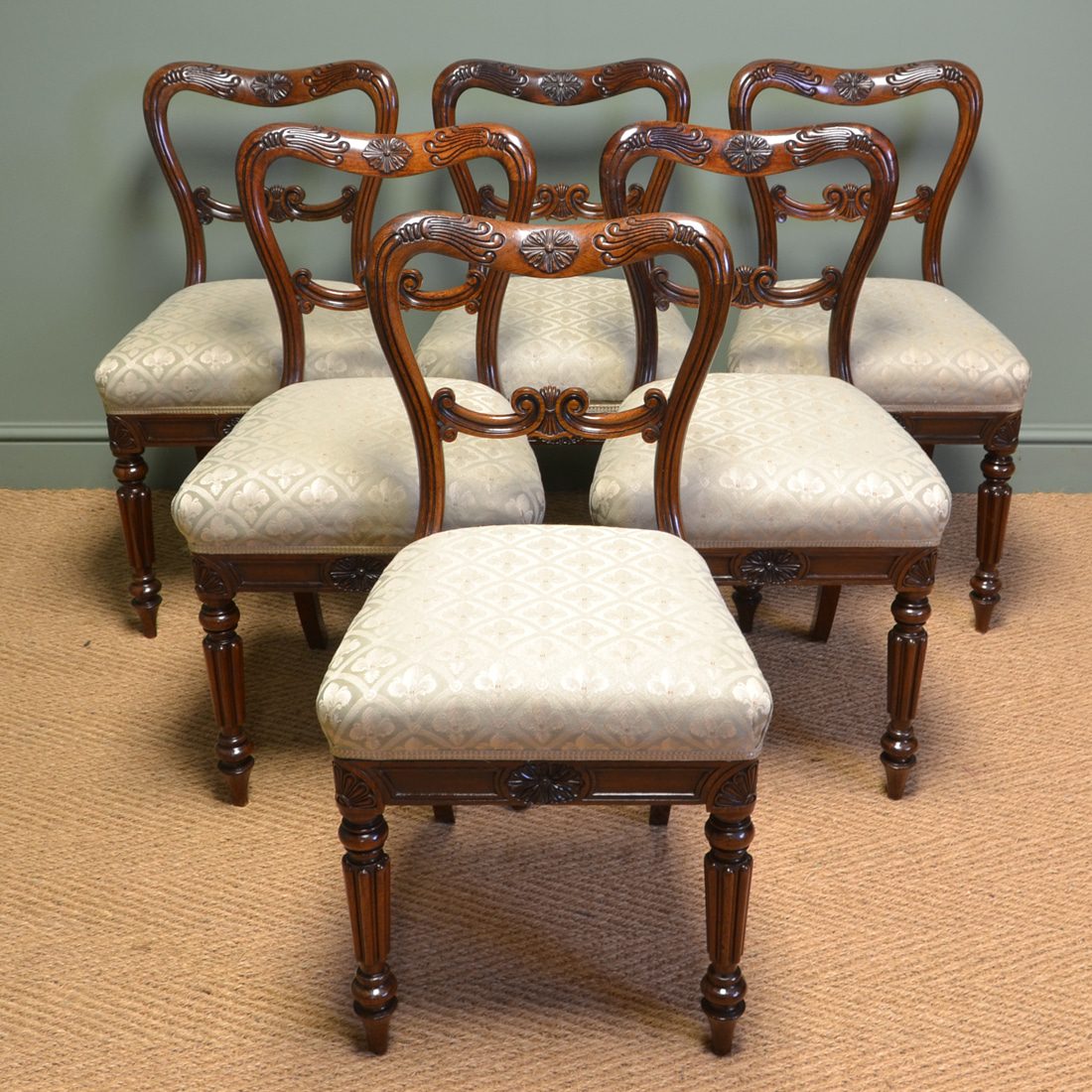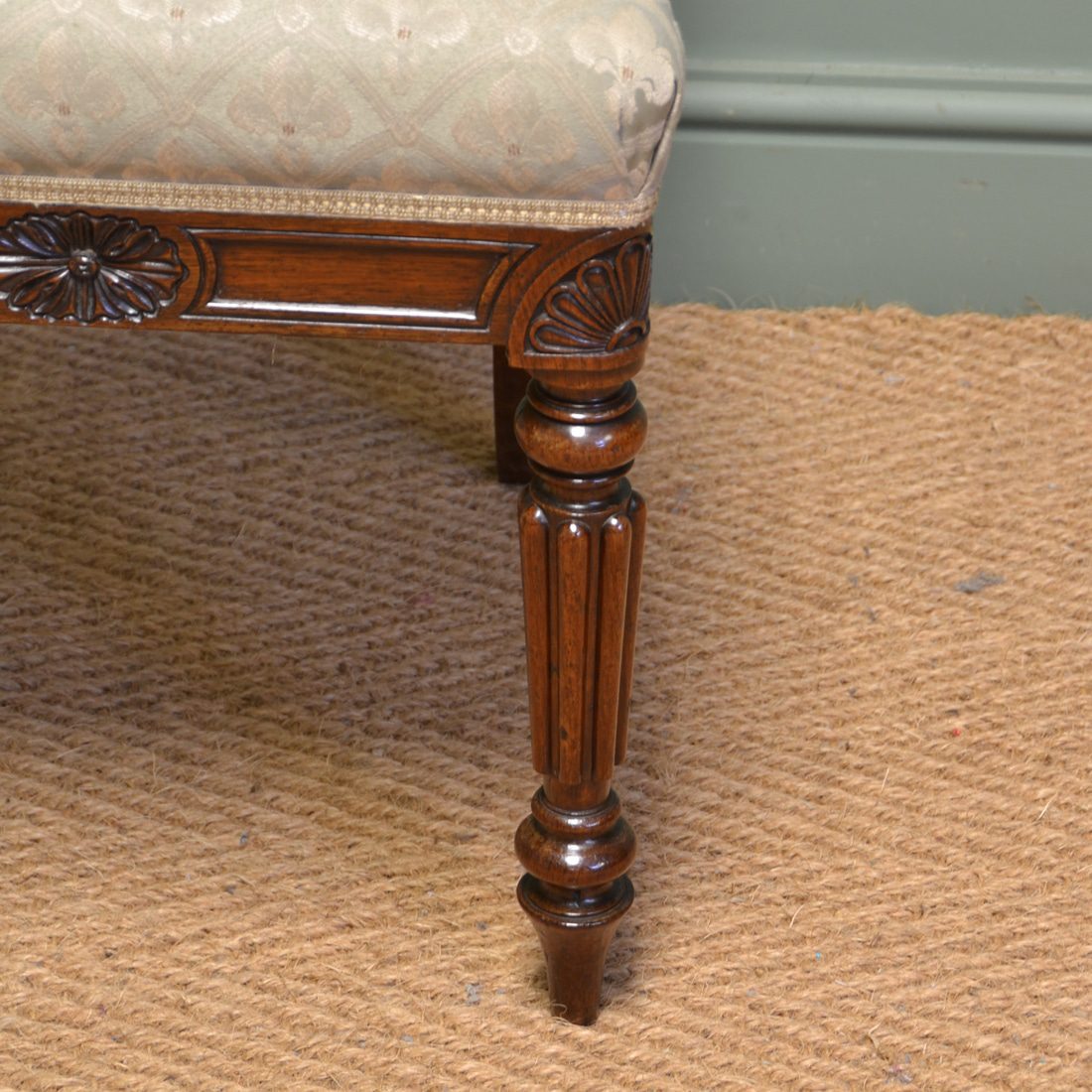 This Magnificent Quality Gillows Victorian Mahogany Antique Display Cabinet had stunning inlay and decorative brass detailing.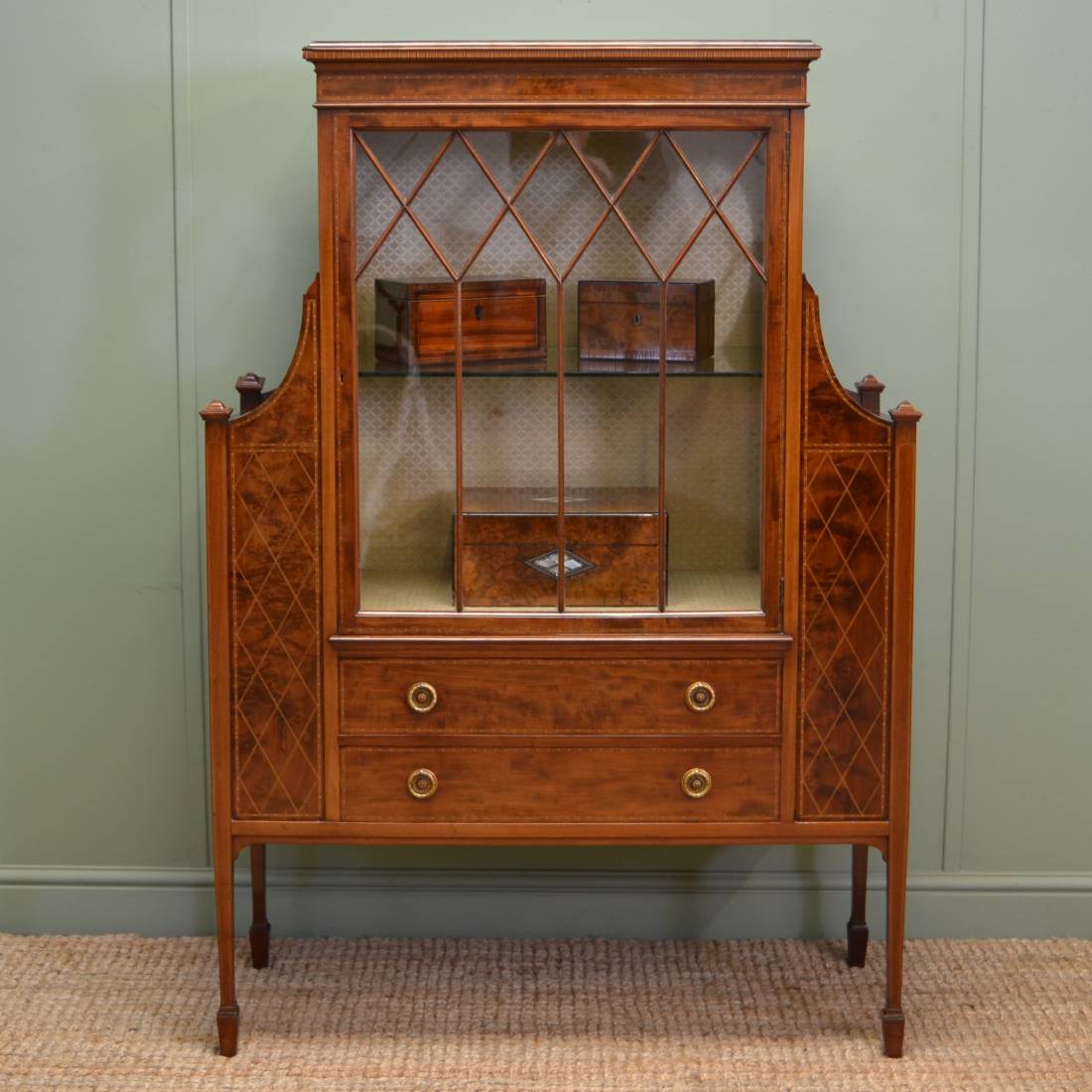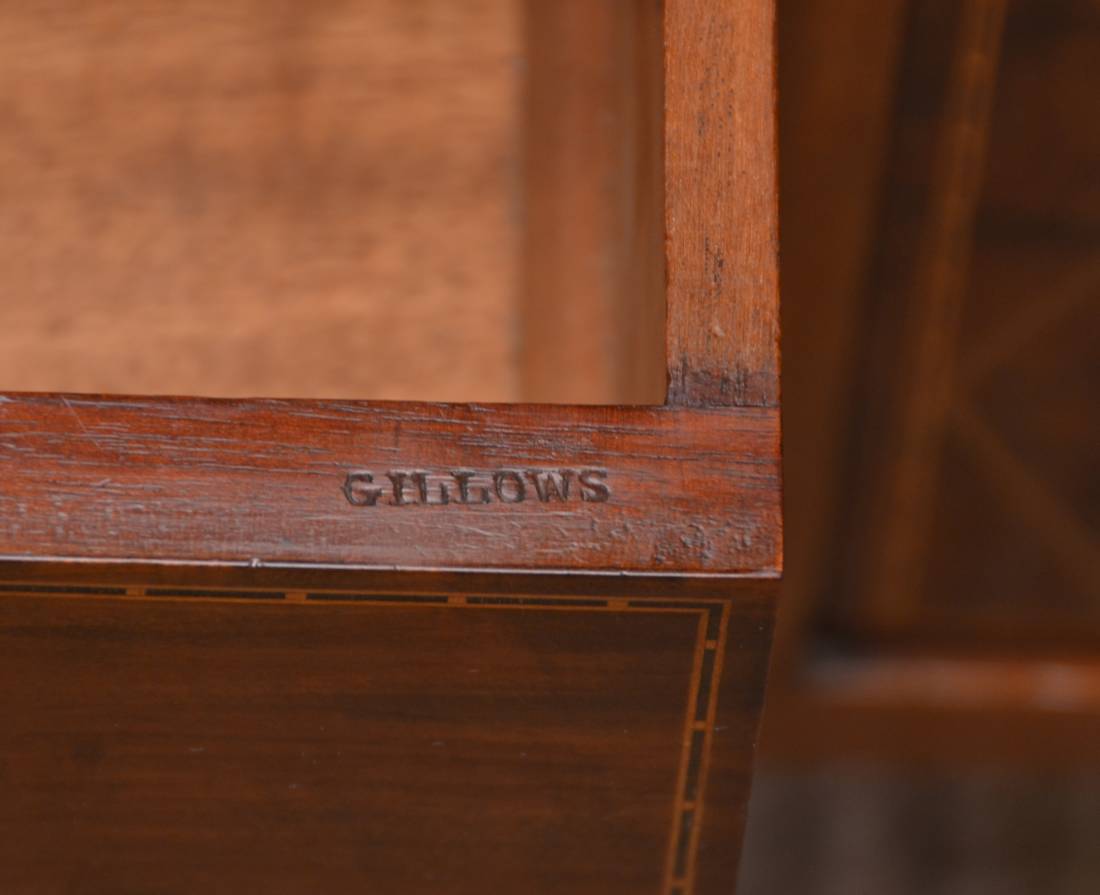 Constructed from the Finest Quality Mahogany Timbers and Attributed to Gillows, this Magnificent Georgian Gillows Antique Secretaire / Bookcase dates from around 1790.  This breath taking antique has the most spectacular moulded swan neck pediment with fretwork carving and detailed carved rose heads, this sits on a moulded cornice with dental moulding.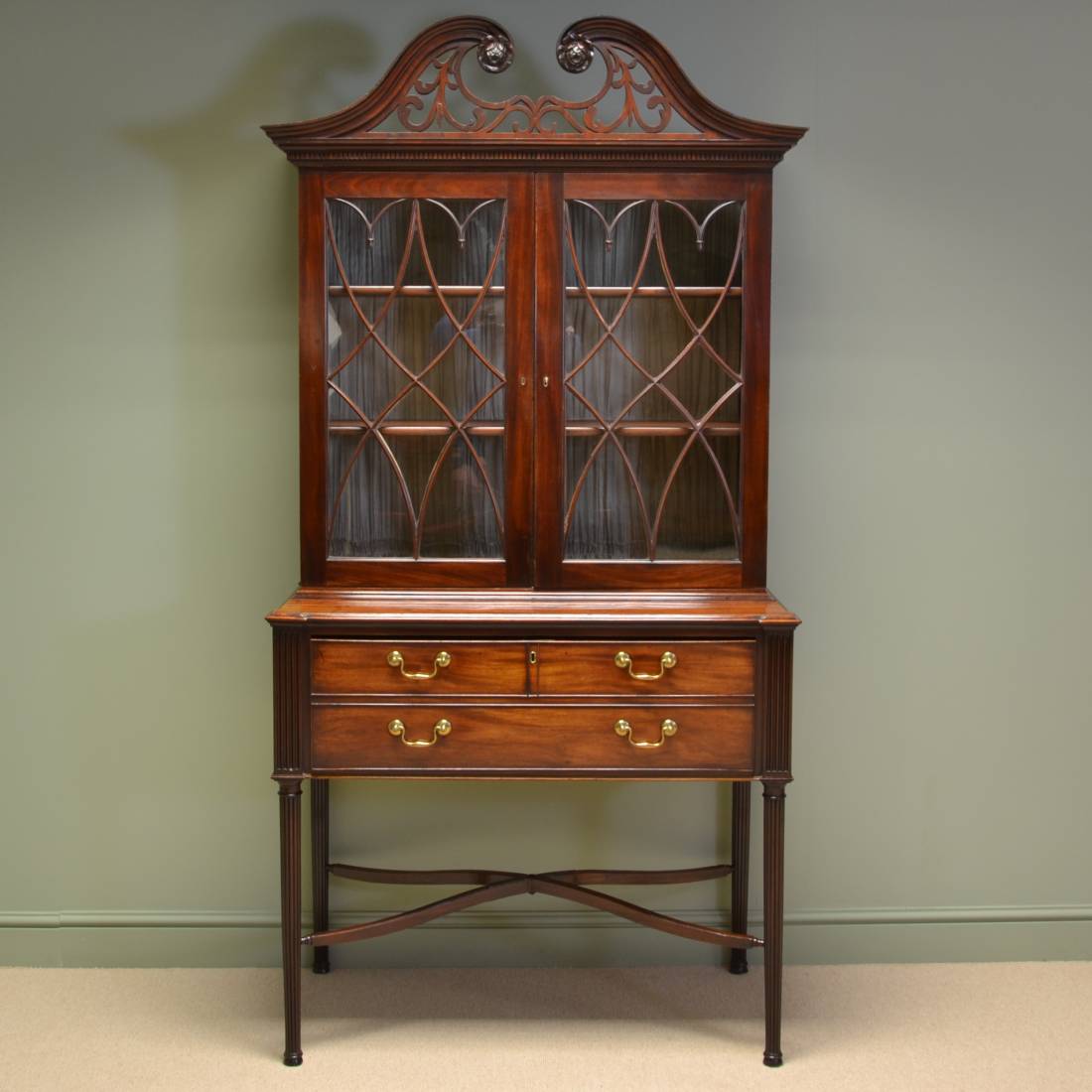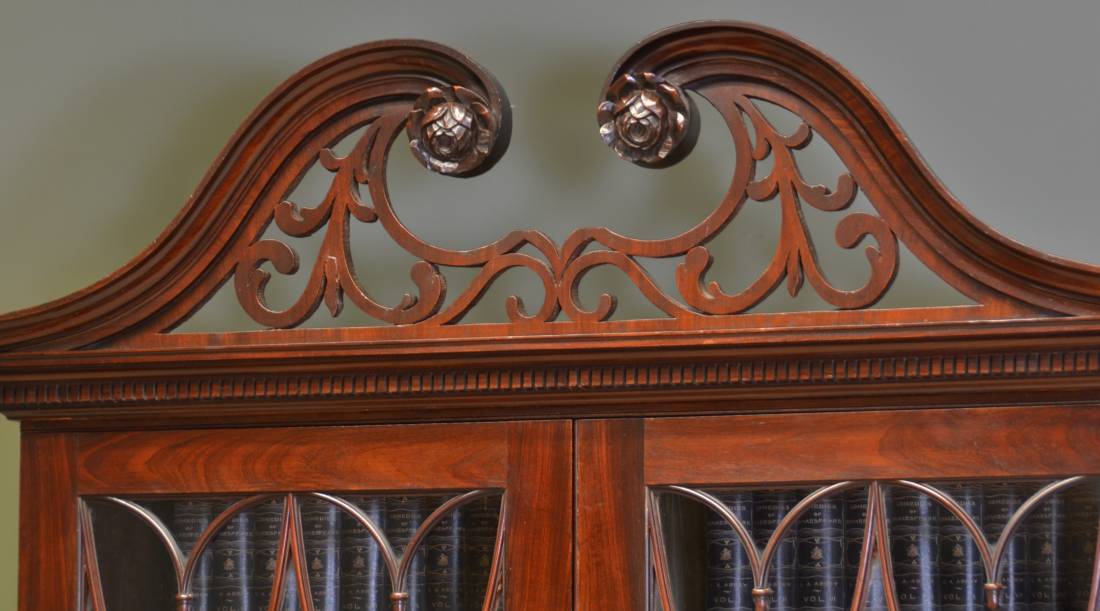 This Superb Quality Gillows Antique Bookcase / Cupboard was made from a golden solid Oak.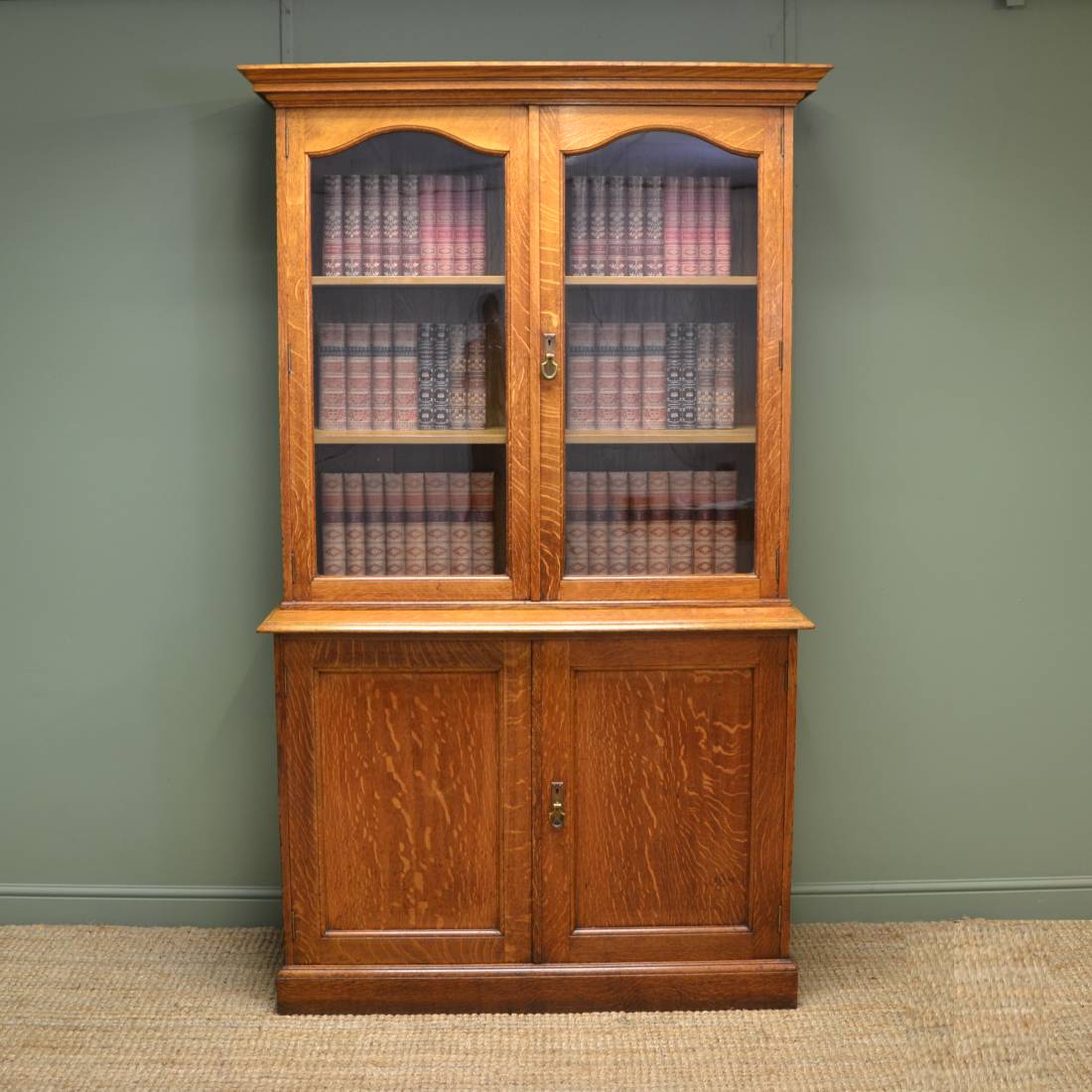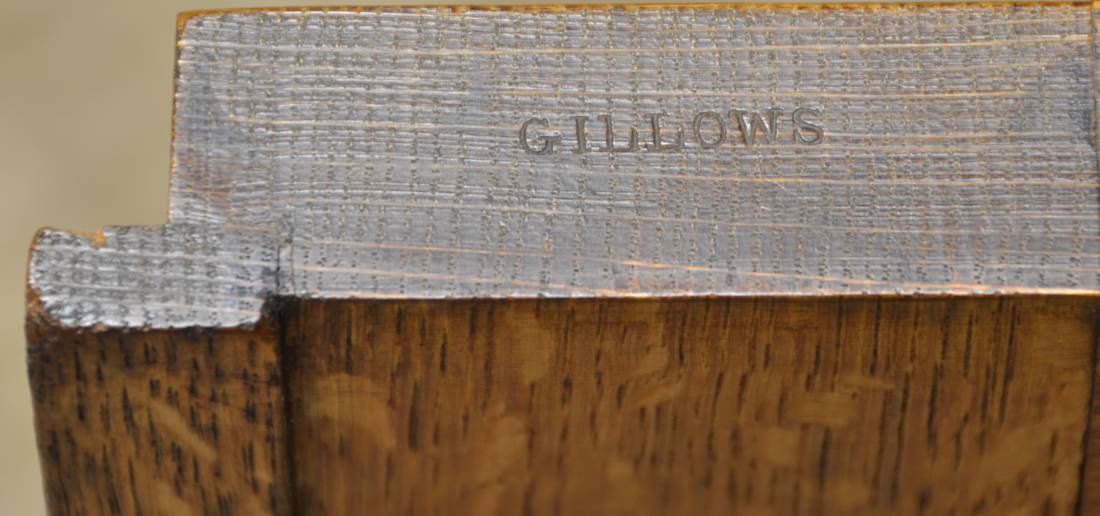 This striking figured oak bookcase dates from around 1850 in the Victorian era, with the most spectacular carved frieze.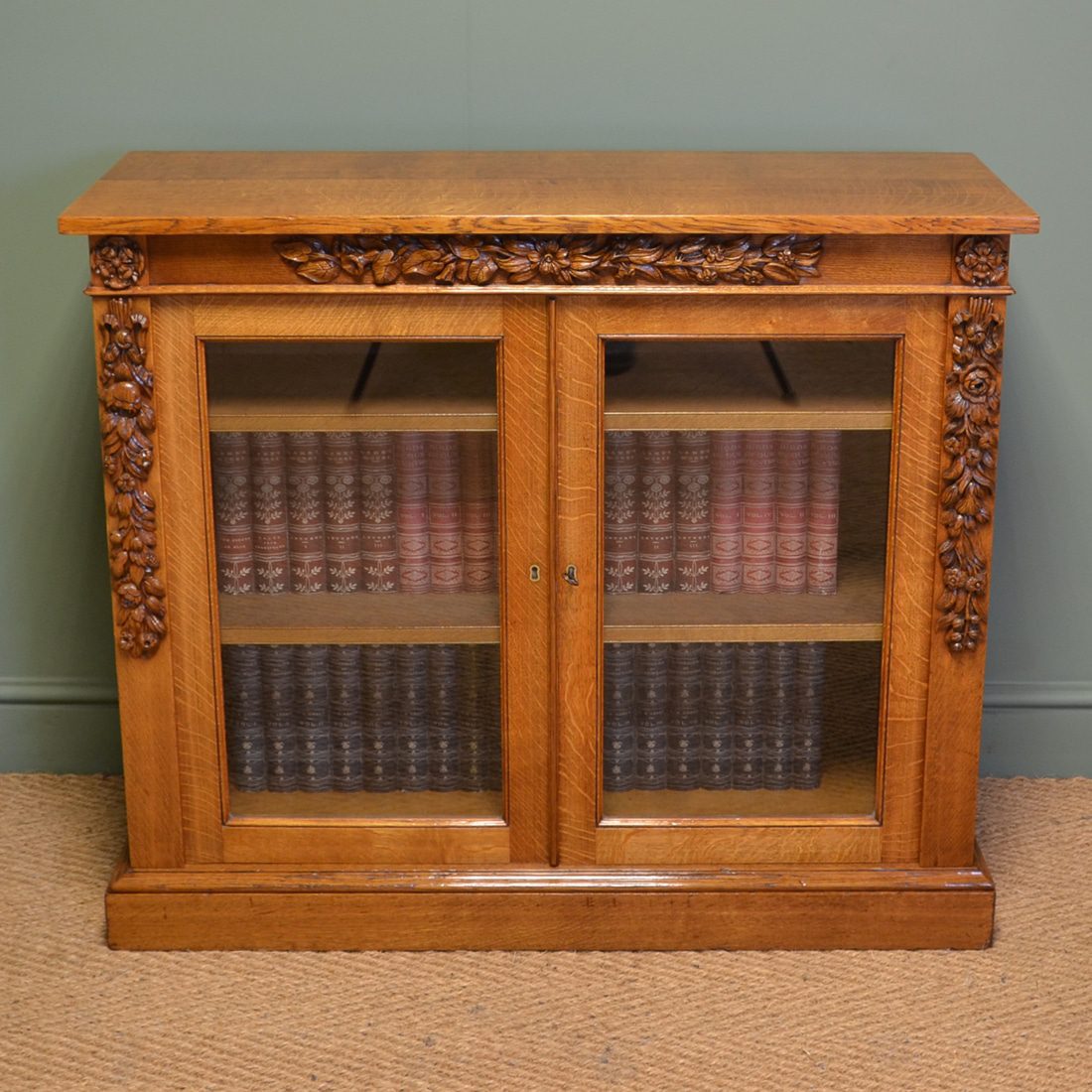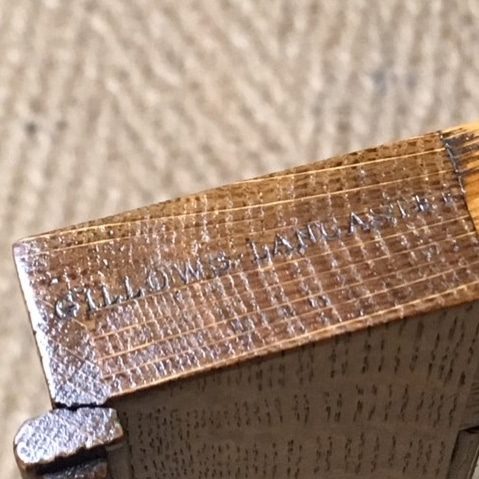 This Quality Golden Oak Edwardian Antique Side / Writing Table has a tooled leather writing insert over an oak lined moulded drawer with brass drop handles.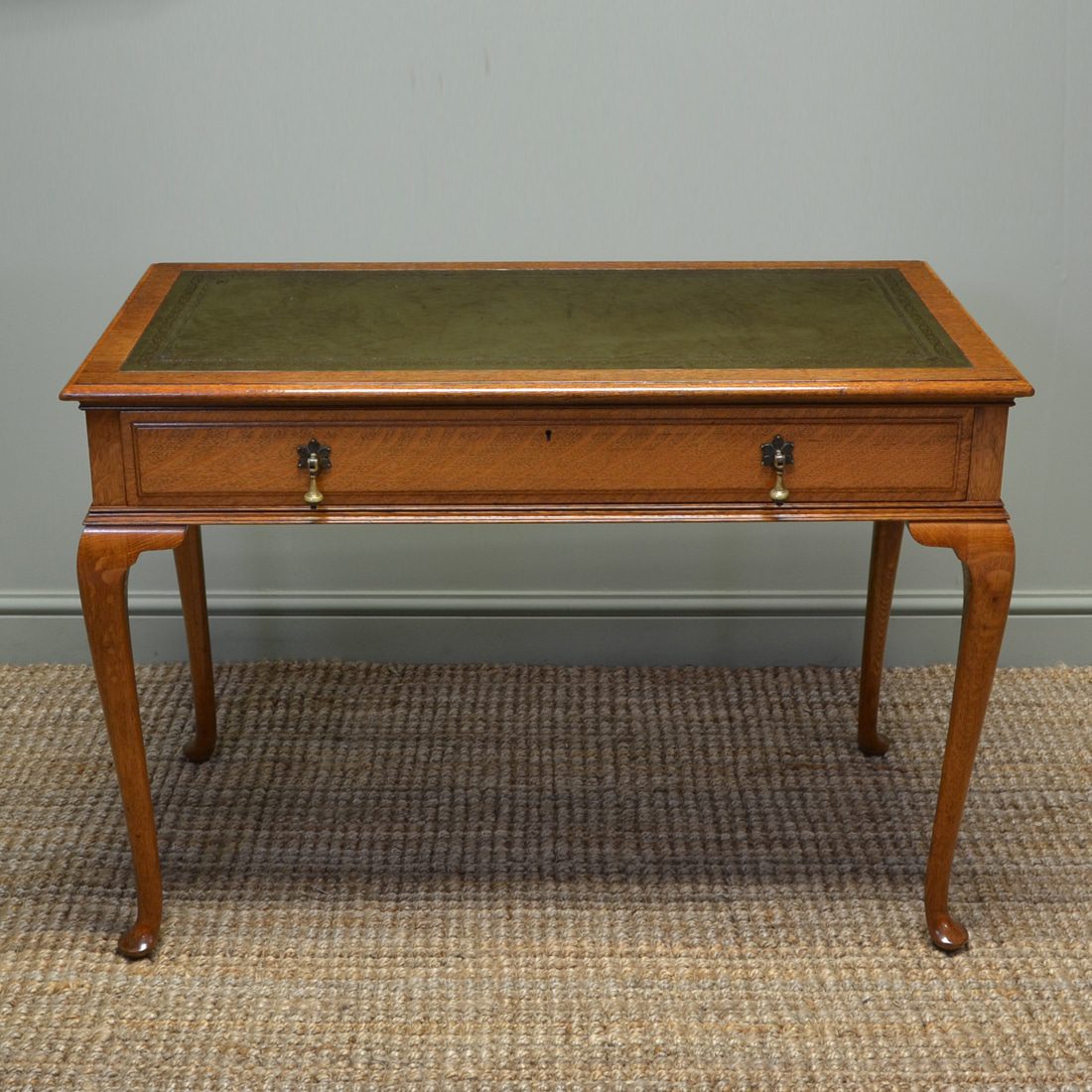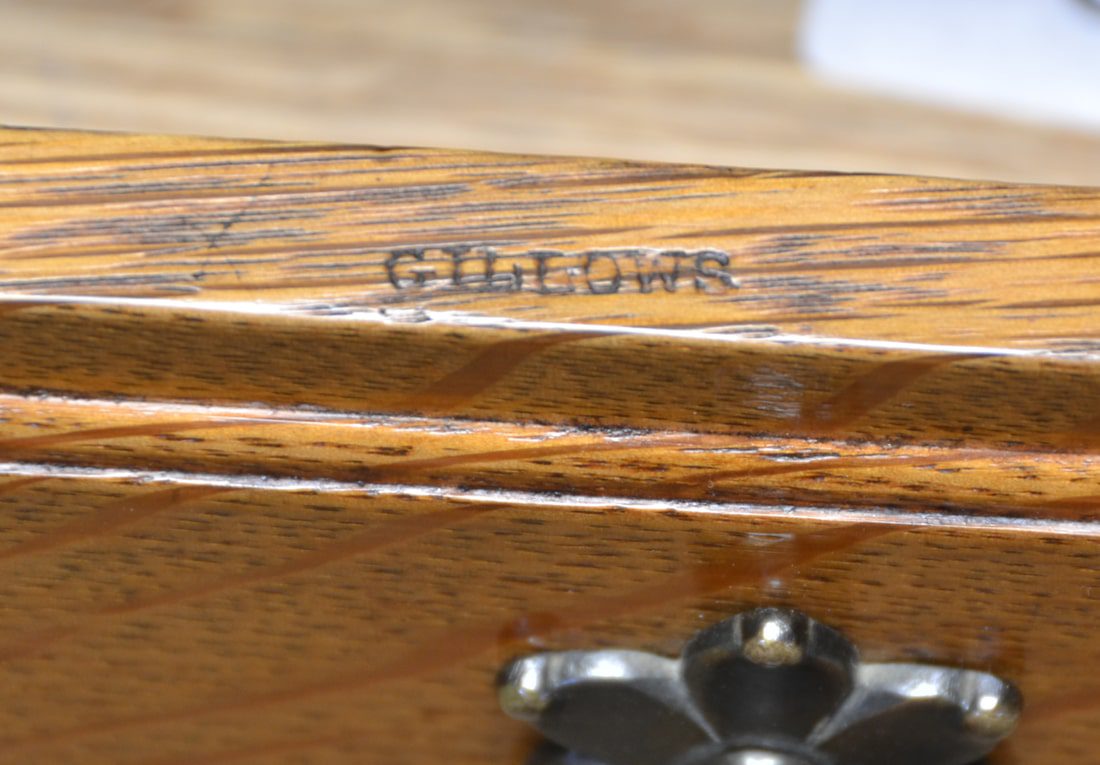 This Magnificent 19th century Pollard Oak Arts & Crafts Victorian Antique Cupboard is stamped Gillow & Co from ca. 1880. It has decorative floral carvings and simple aesthetic movement carvings and ebonised mouldings.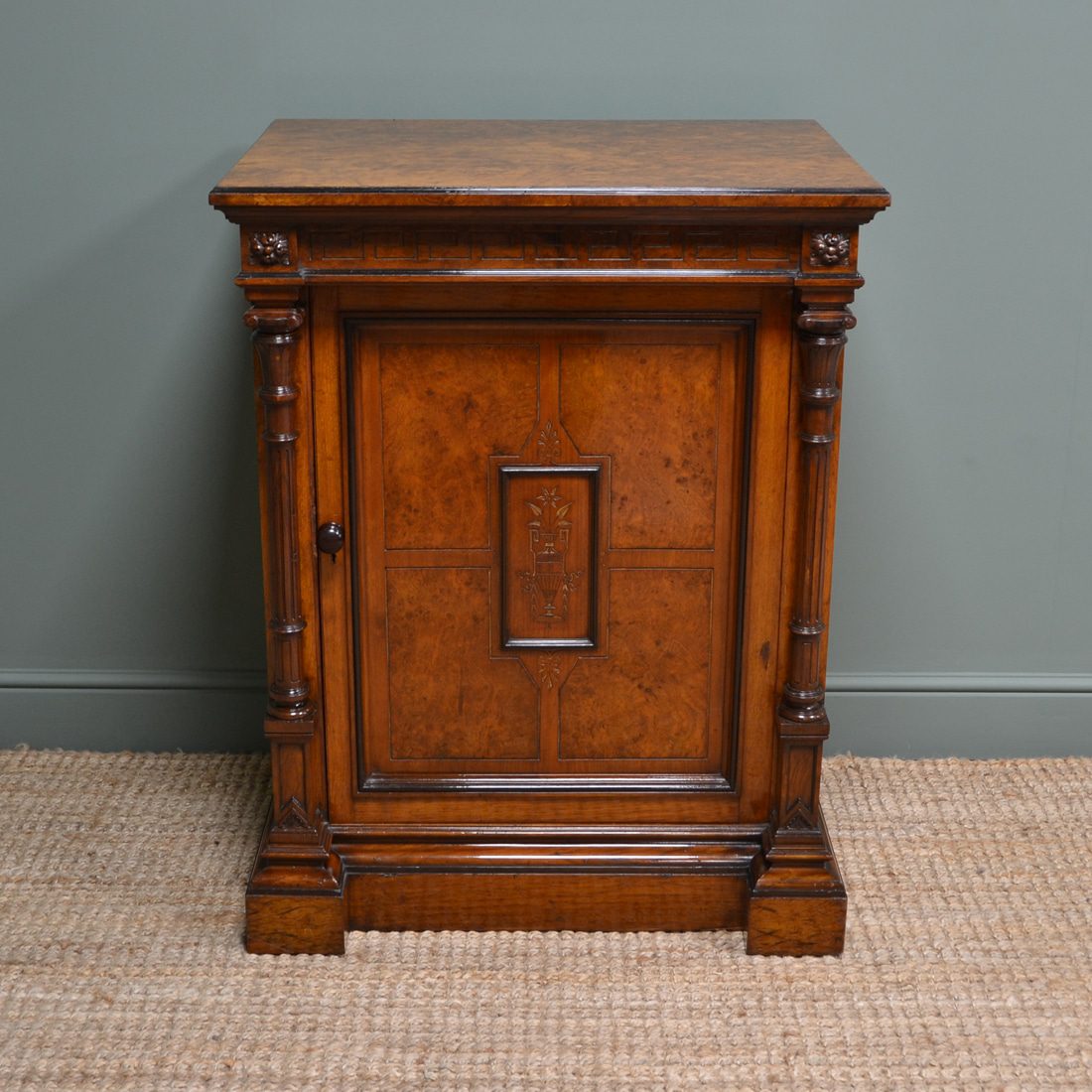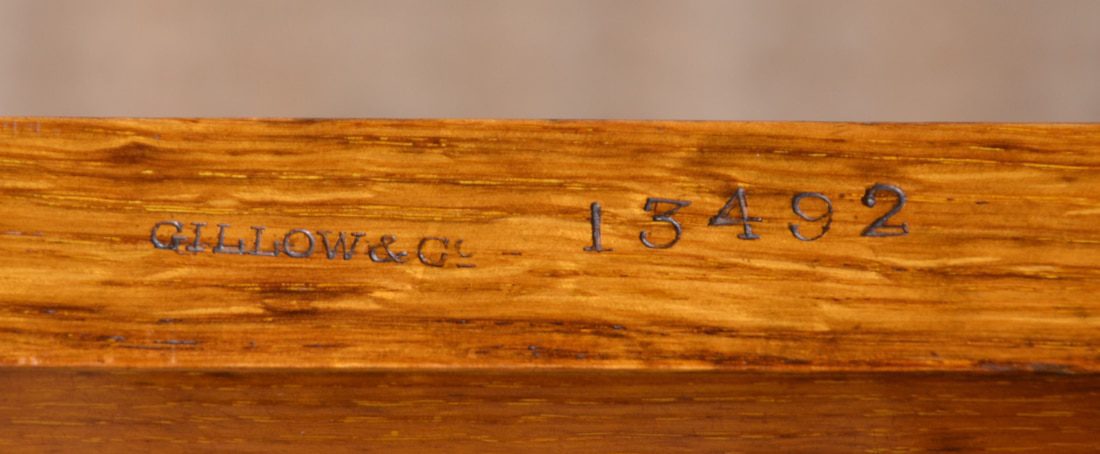 This wonderful hall wardrobe has a moulded cornice above a full length cupboard door with decorative carved panel and quality brass handles. The sides are canted and the interior comprises of a brass hanging rail and hooks and it stands on beautifully turned bun feet.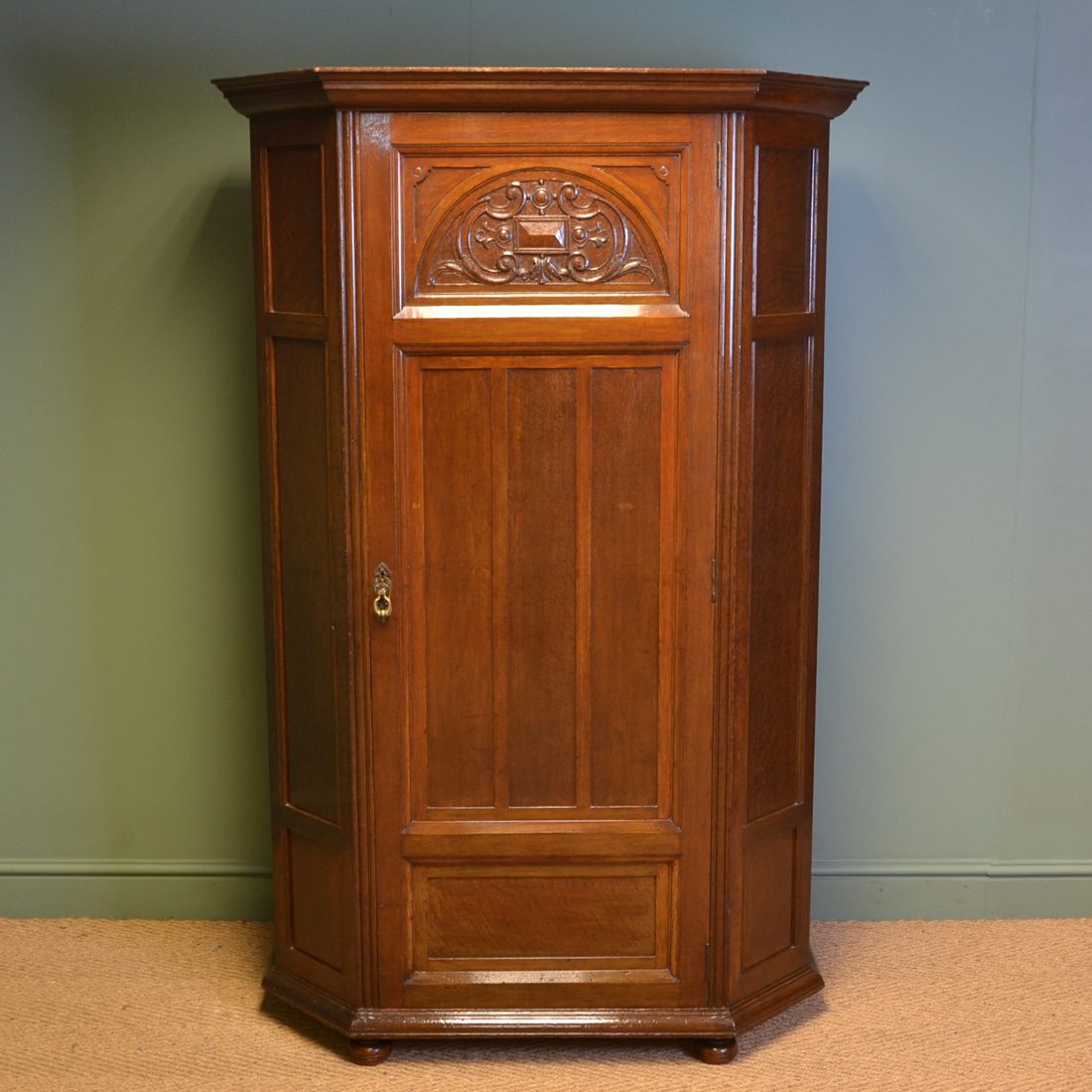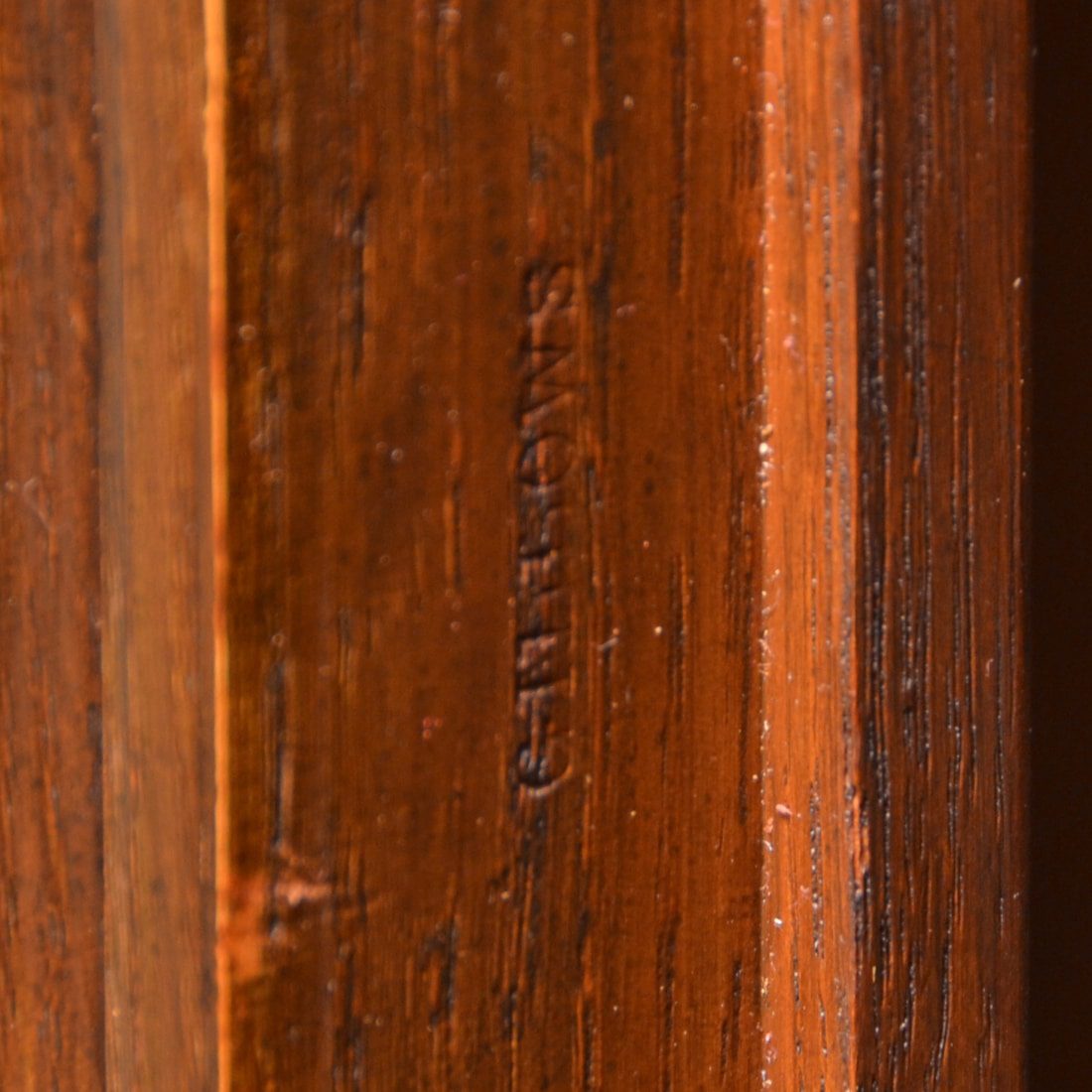 This Huge Edwardian Walnut Gillows Extending Antique Dining Table would seat 10 – 12 people. It has a beautifully figured top with moulded edge with 4 central removable leaves, winding handle and wind out mechanism.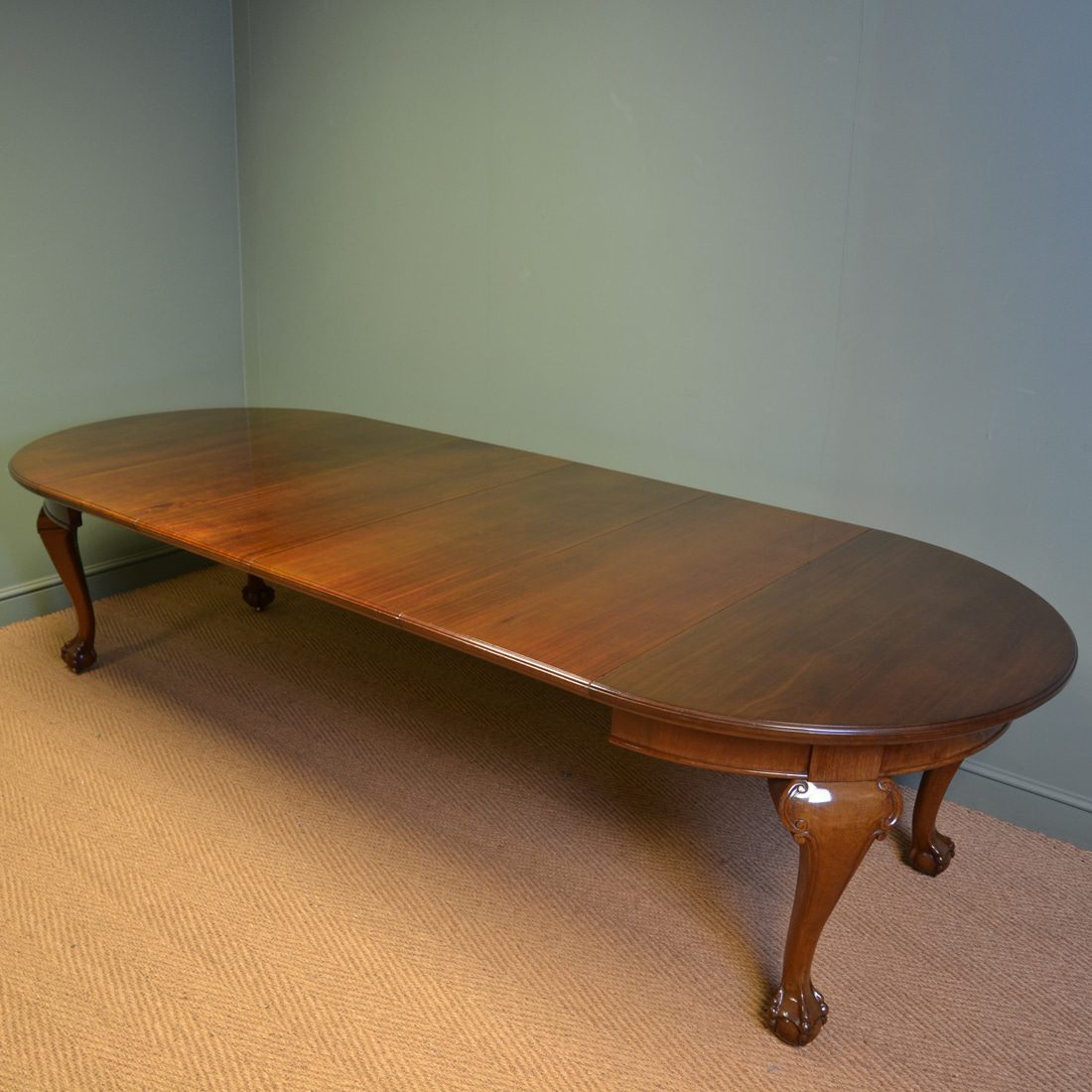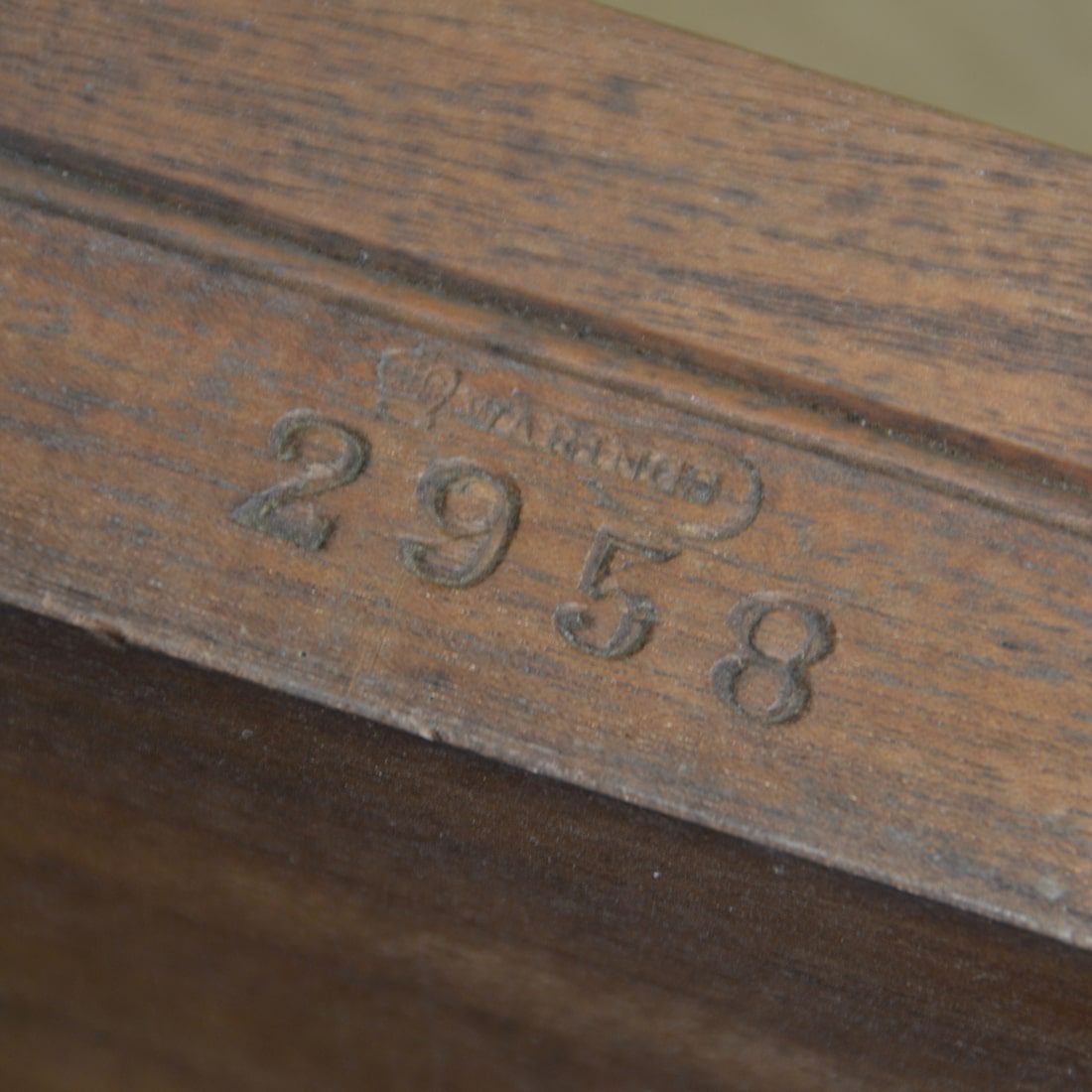 Later Waring & Gillows examples after 1901
This Quality Waring & Gillows Nest of Mahogany Antique Tables was presented from the Duke of Lancaster to Wor.Bro.I.E. Singleton.
This was a late example of a Waring And Gillows Antique Mahogany Small Glazed Bookcase but of a lovely design.
This was a Huge Art Deco, Stylish Antique Oak Dining / Board Room Table By Waring And Gillows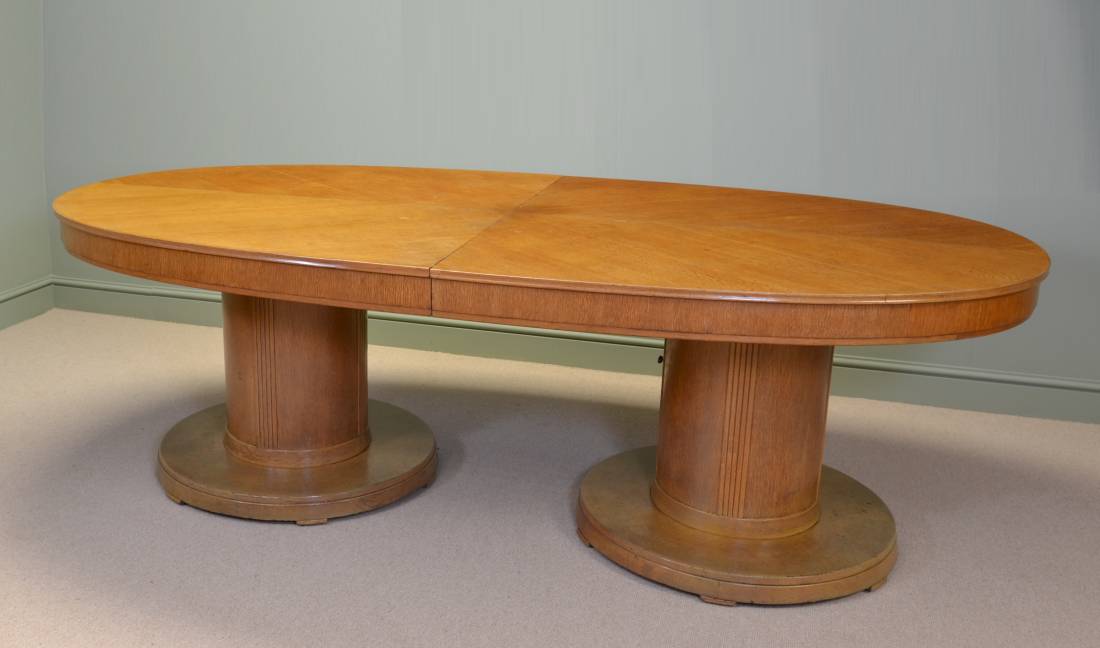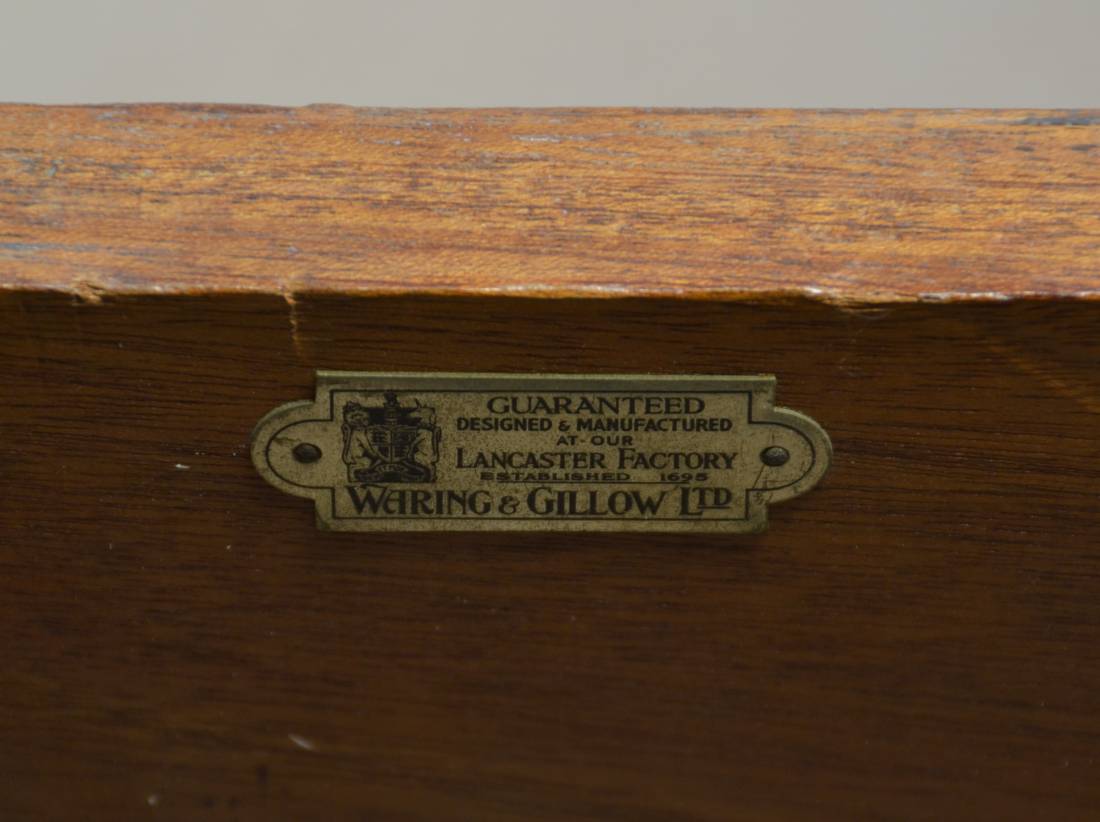 This Small Waring And Gillows Antique Walnut Decorative Occasional Table dates from around 1930, a really sweet small design.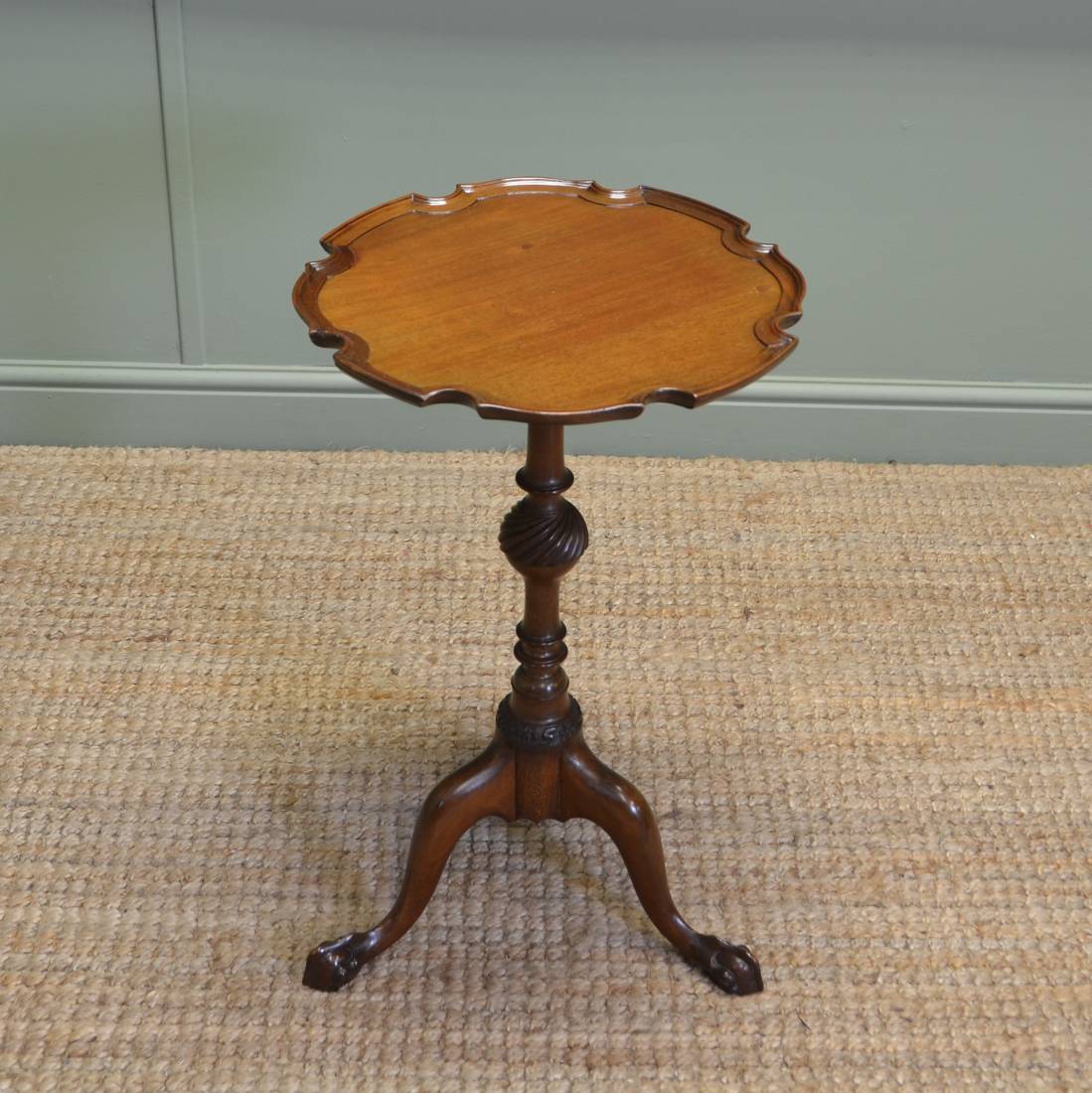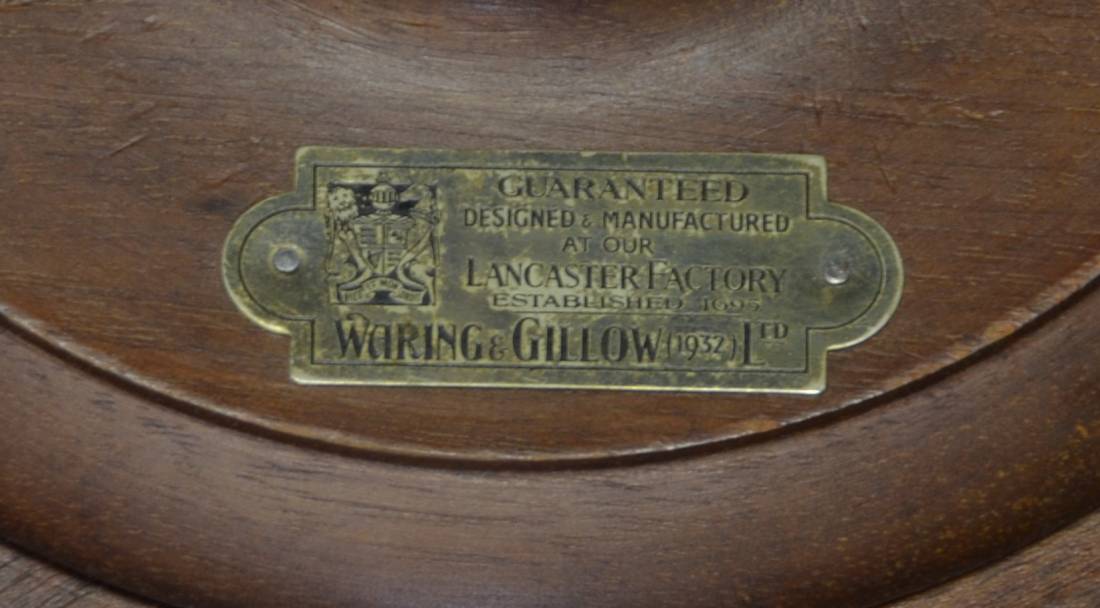 This Warings, Edwardian Figured Mahogany Antique Sideboard dates from around 1900 and has an unusual shaped back above an inverted breakfront top, two central mahogany lined drawers with decorative brass handles and two beautifully figured cupboard doors.