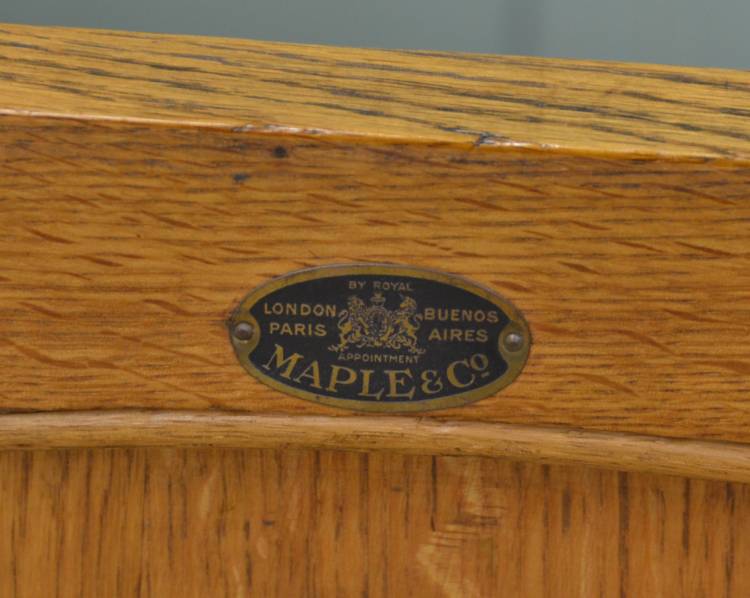 Maple & Co Antique Furniture 1870 to 1950
Maple and Co was one the largest and most successful British furniture retailers and cabinet makers in the Late 19th Century, Victorian and Edwardian periods. They were well known for fine quality, craftsmanship and were specialists in copying old designs but bringing them up to date to the more modern trends. They produced many quality pieces of antique furniture in designs such as Hepplwhite and Chippendale but also were well known for their quality Arts & Crafts Furniture.
Maple & Co was first established by John Maple, a shopkeeper in Surrey, who later opened a furniture shop in Tottenham Court Road. It was his son, John Maple, who pushed Maples & Co to be such a huge success. With his skills in business, by the 1880s they were the largest furniture store in the world as they exported their fine antique furniture to many different countries and were well known throughout the interiors world. During the late19th and early 20th Century they had showrooms and workshops in London, Paris and Buenos Aires.
In the late 1940s, after the World War, Maple & Co started to decline in sales due to high manufacturing costs and peoples tastes changed from the traditional look to more rounded Art Deco designs. They were a little slow in the uptake of these new fashionable, fast manufactured and cheap designs so their business rapidly went into decline. They eventually joined with Waring & Gillows to become Maple, Waring & Gillow.
Driscolls antiques get many pieces of quality Maple & Co antique furniture along with any other quality antiques such as antique desks, antique chest of drawers, antique tables and antique chairs. All of our pieces are displayed clearly with description and price on our secure website and we update it daily.
Below are examples of maple and co furniture but please visit our main website, antiques world for our up to date inventory.
Early pieces were stamped with a porcelain plaque like this Spectacular Maple & Co Victorian Antique Sideboard / Cupboard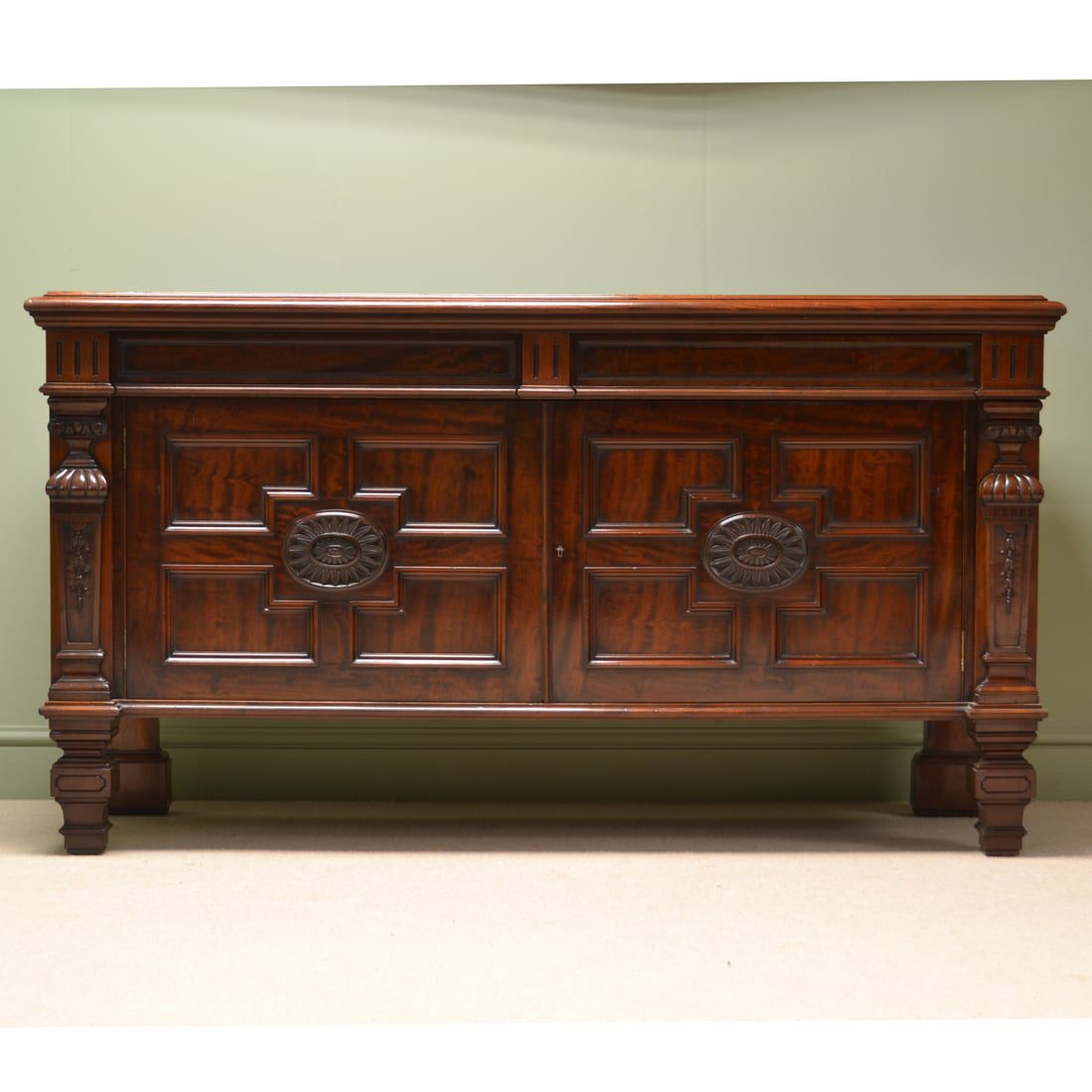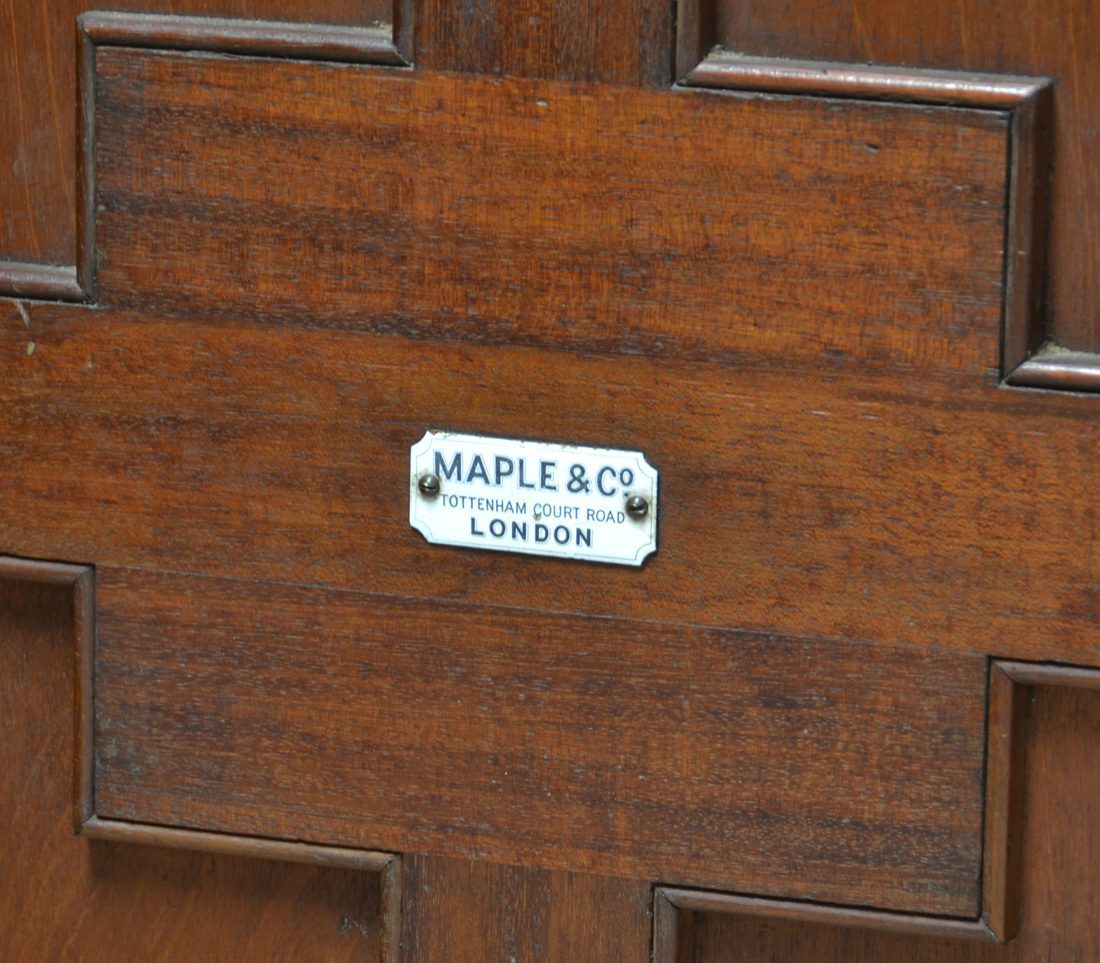 This Unusual Pair of Victorian Mahogany Antique Side Tables were stamped Maple And Co Paris and date from the late 19th Century with wonderful cross-banded edges. .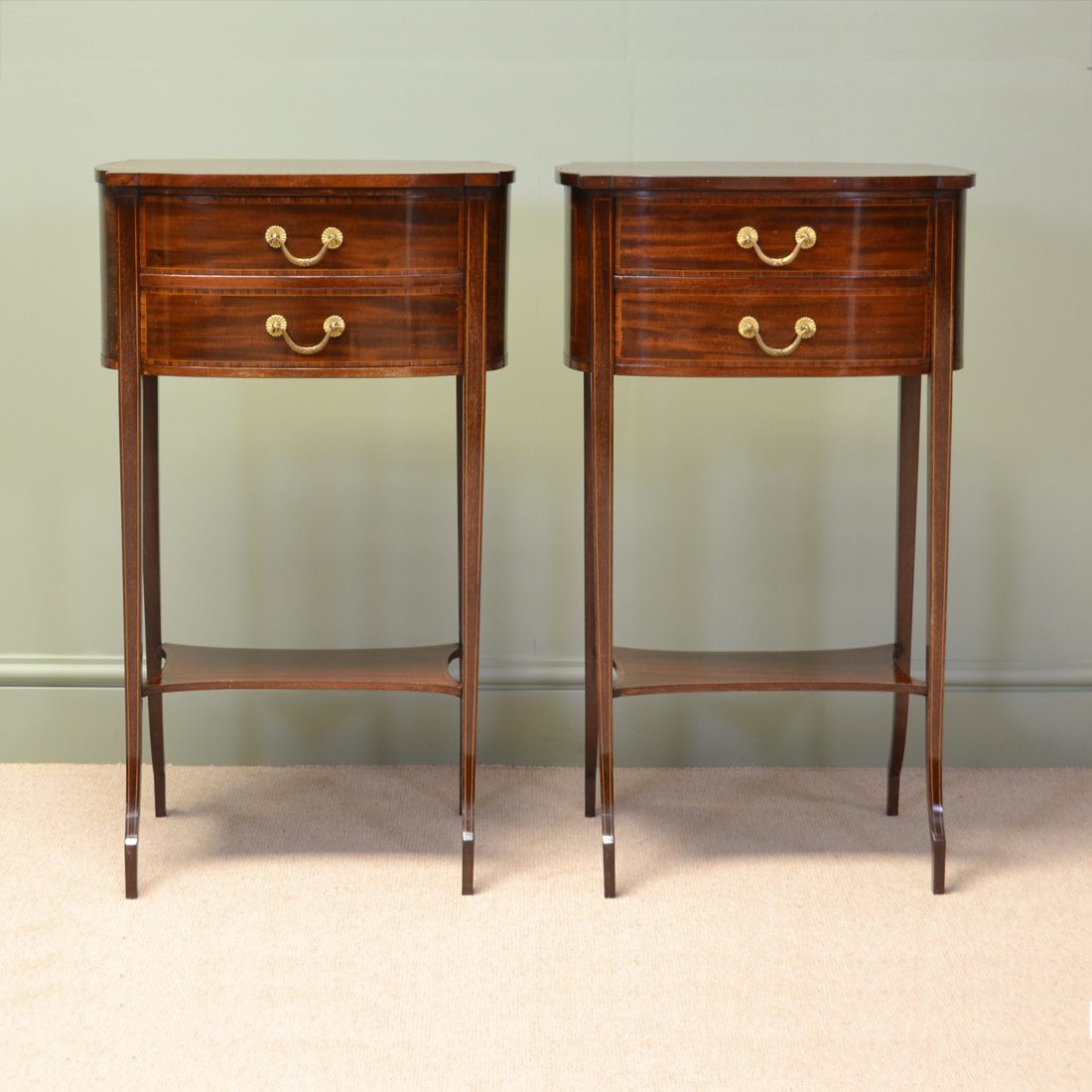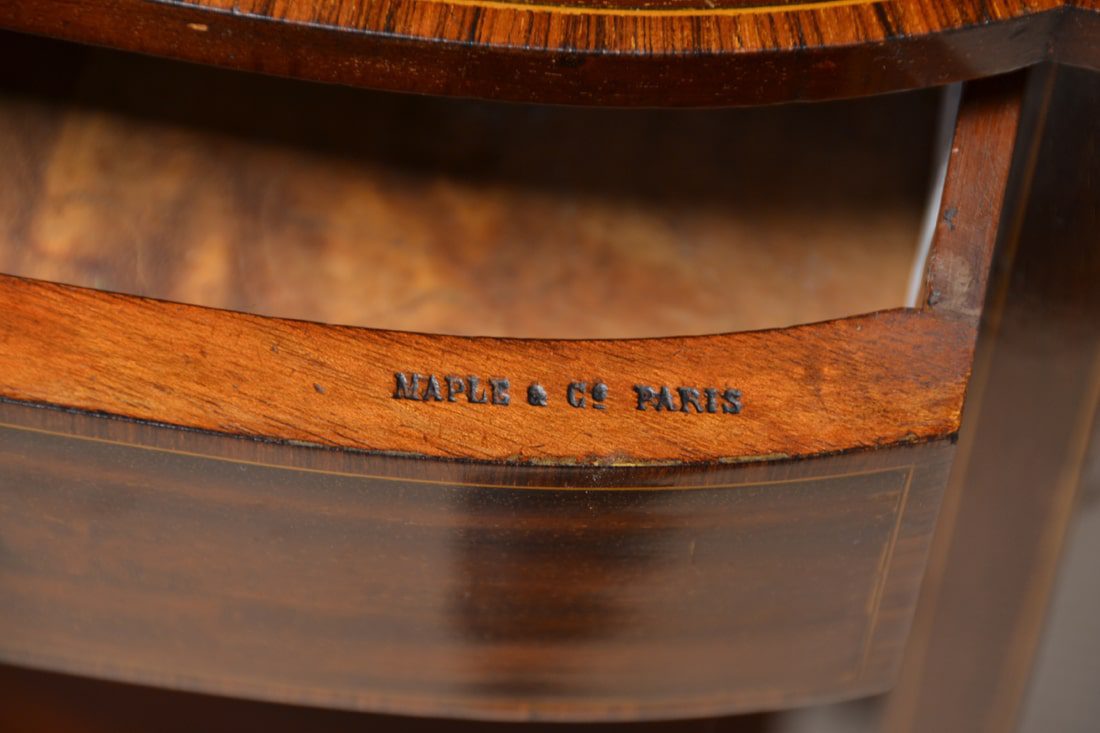 This Spectacular Figured Walnut Antique Linen Press was stamped on the drawer, it has unusual reeded moulded panels down the front of the doors.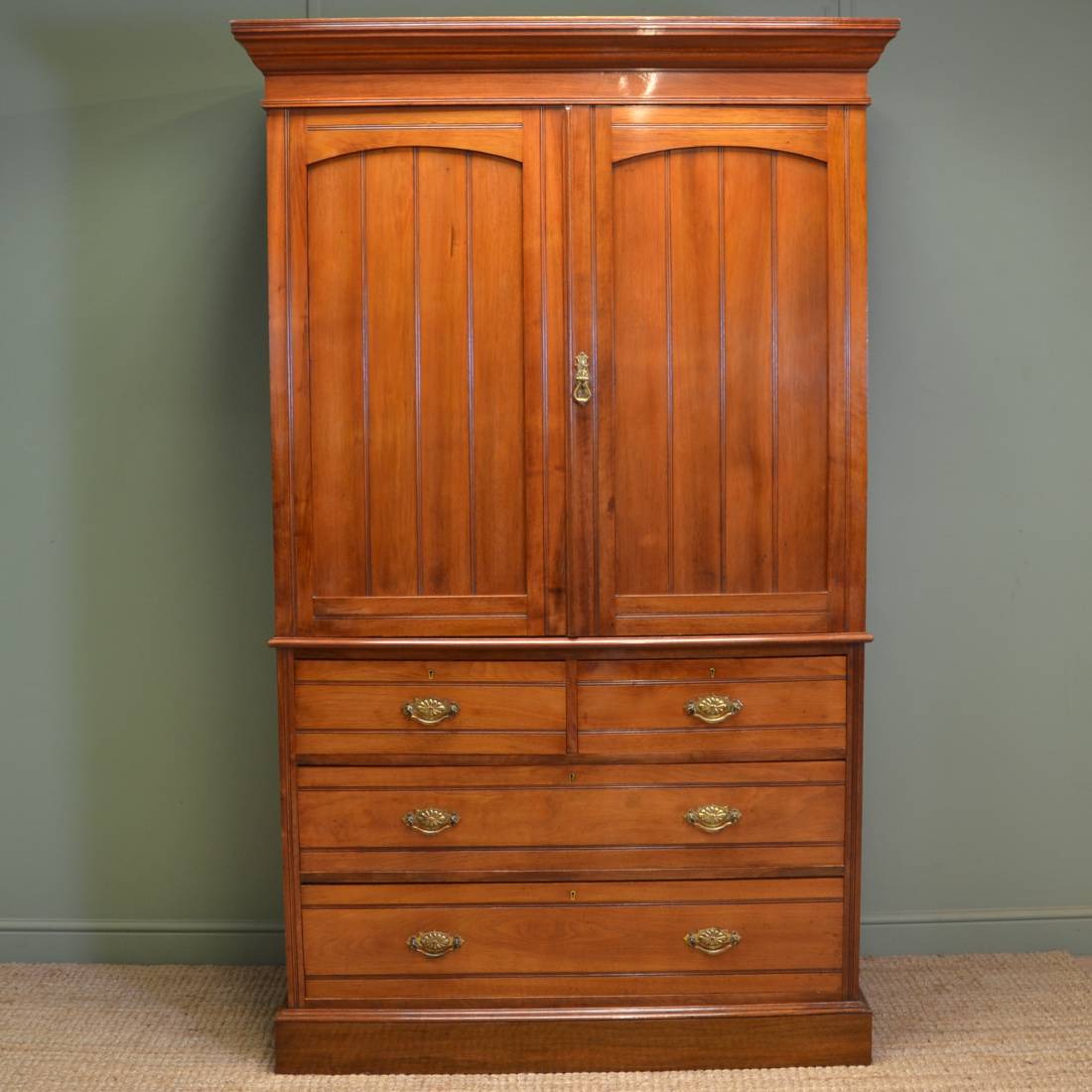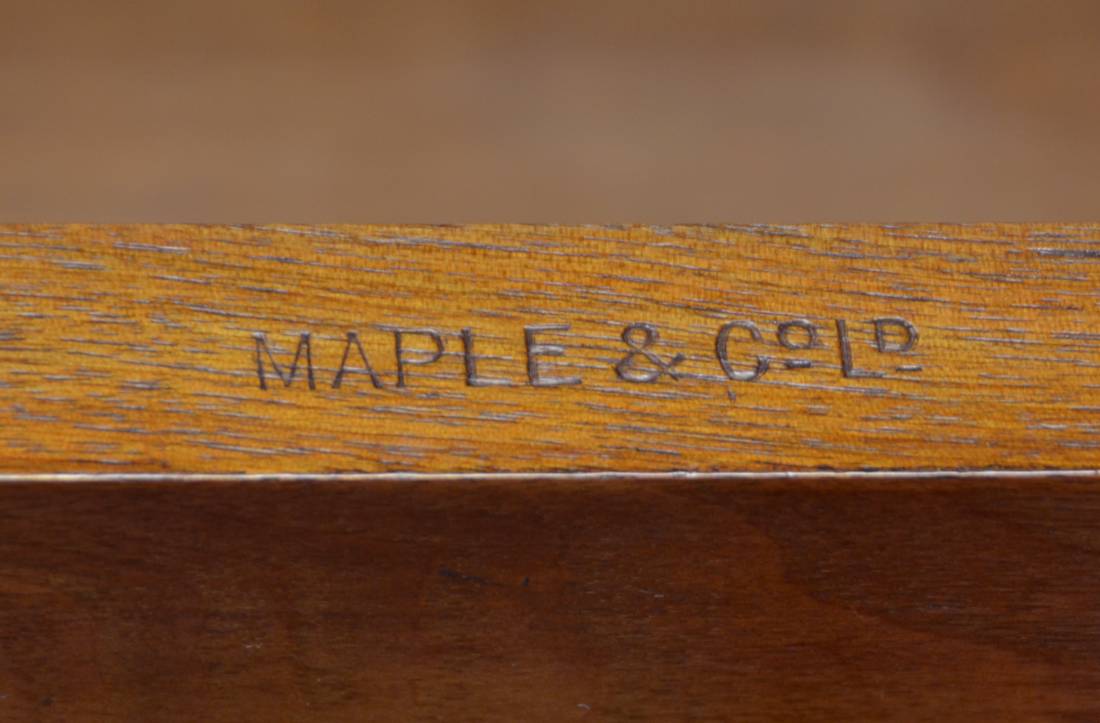 This is a very unusual Walnut Antique Victorian Library Bookcase with the most spectacular Arts & Crafts brass hinges and fittings.
This Quality Oak 'Maple & Co' Victorian Antique Bookcase was made in a wonderful quarter cut golden Oak.
This Spectacular Wardrobe is truly sensational and the finest quality walnut has been used to build this breath taking piece.  It has a breakfront moulded cornice above a central magnificently carved door, the two outer doors posses the original bevelled mirrors and the original brass handles.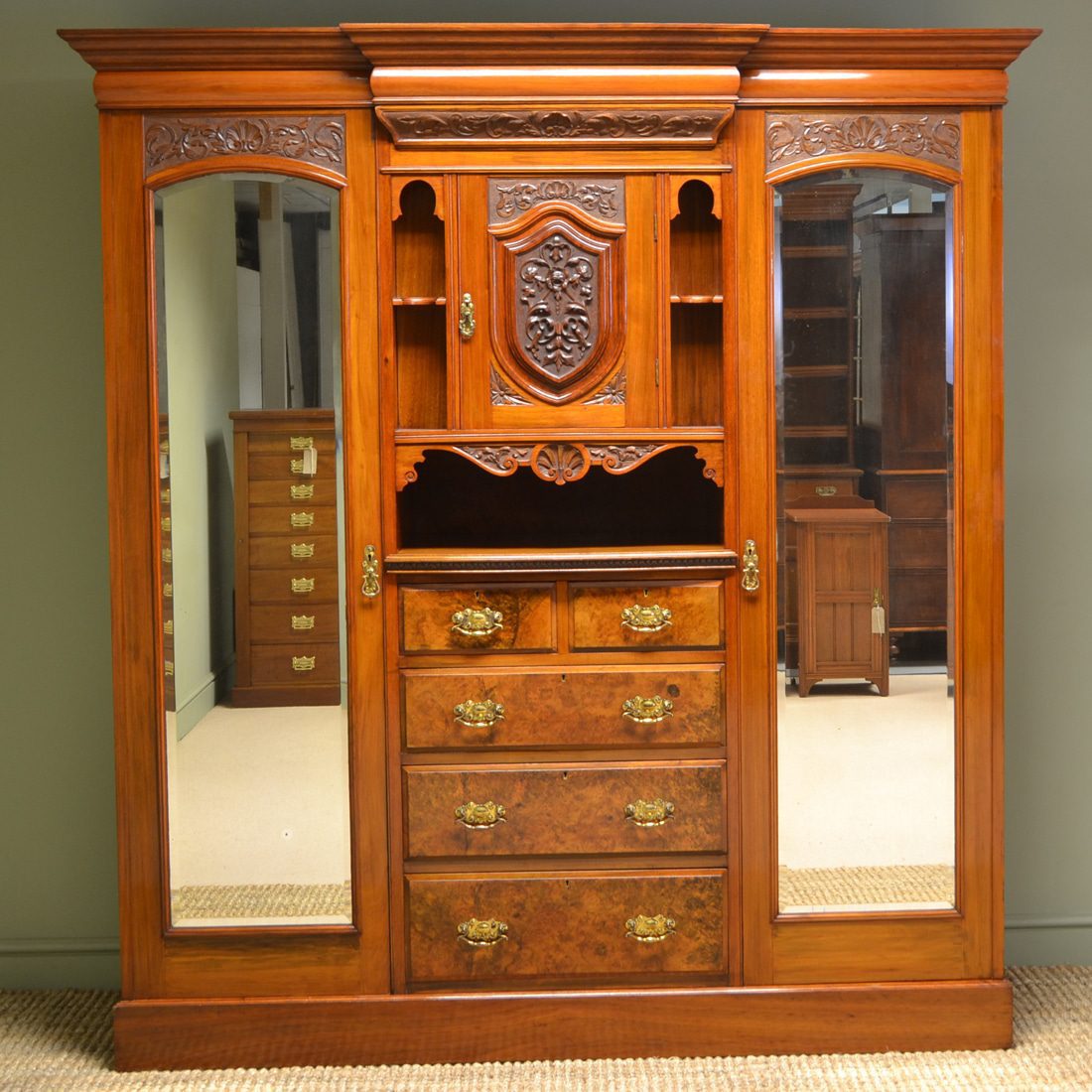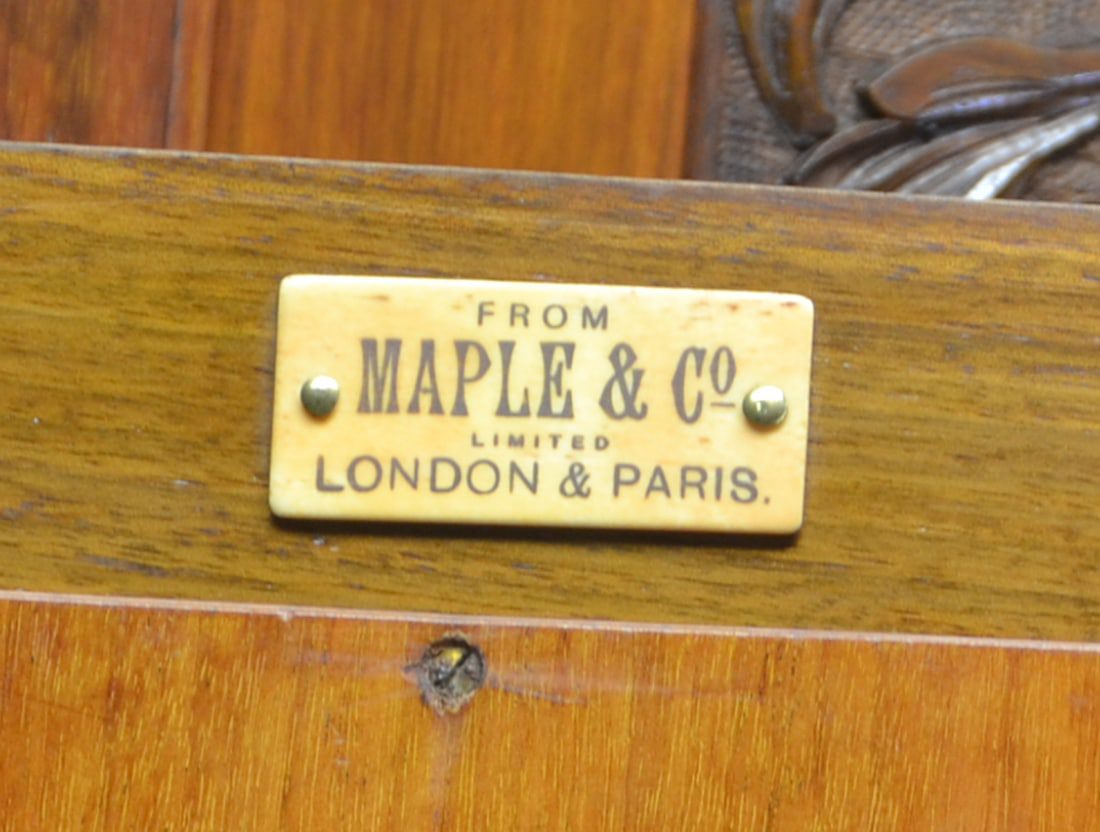 These stunning bedside cabinets date from around 1890 and posses the original circular makers stamp.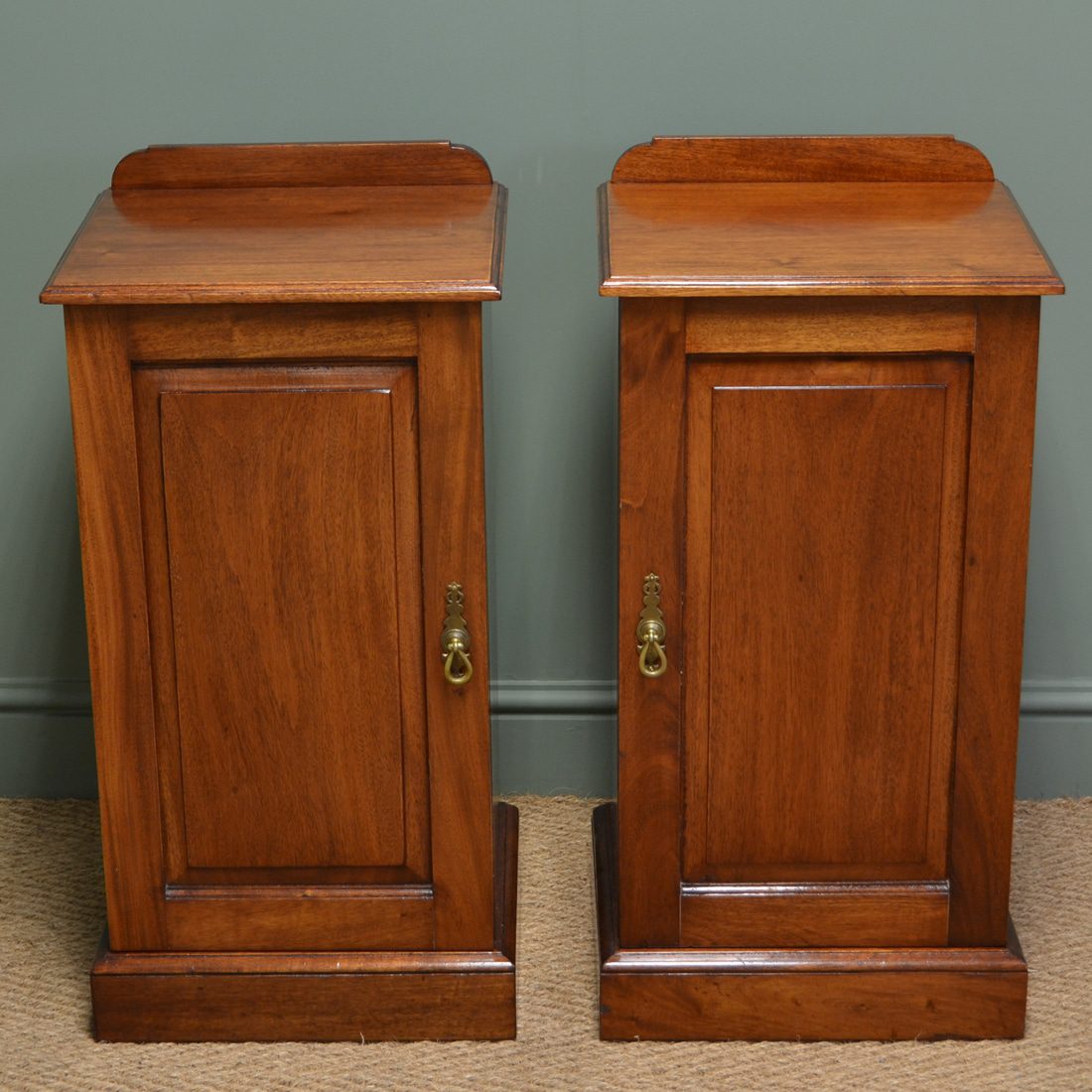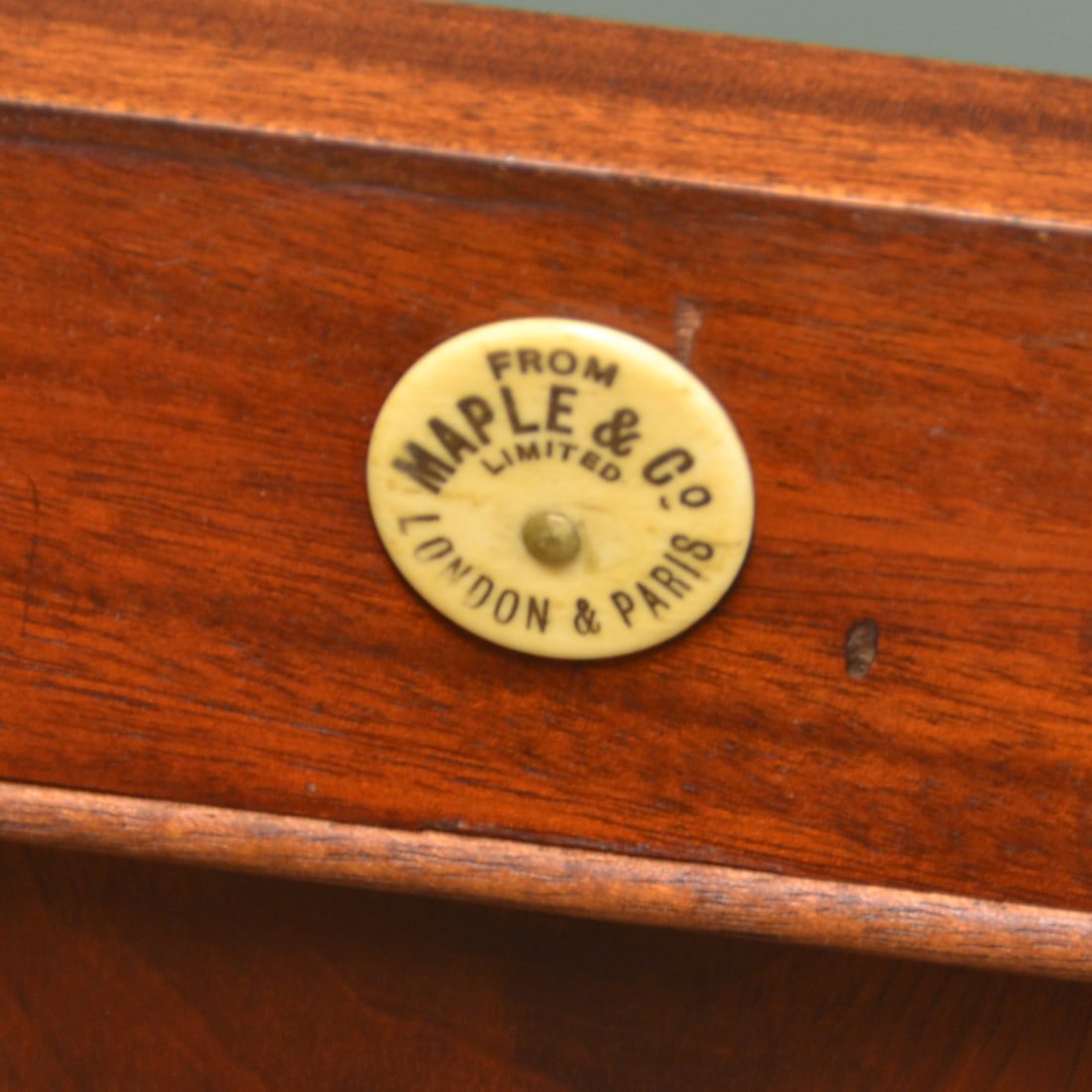 This Victorian Antique Pedestal Desk was made from Ash and has graduating oak lined drawers with the original brass handles.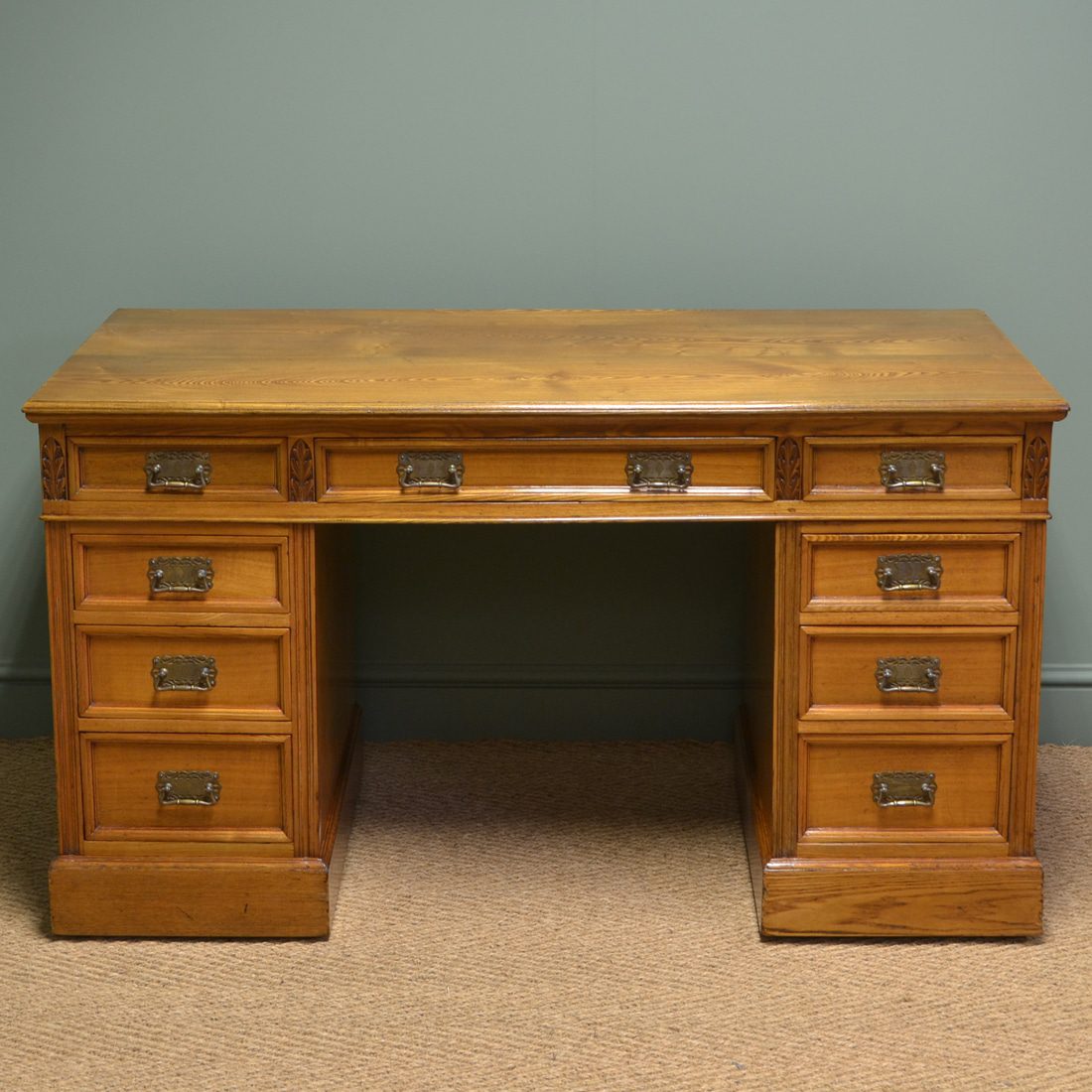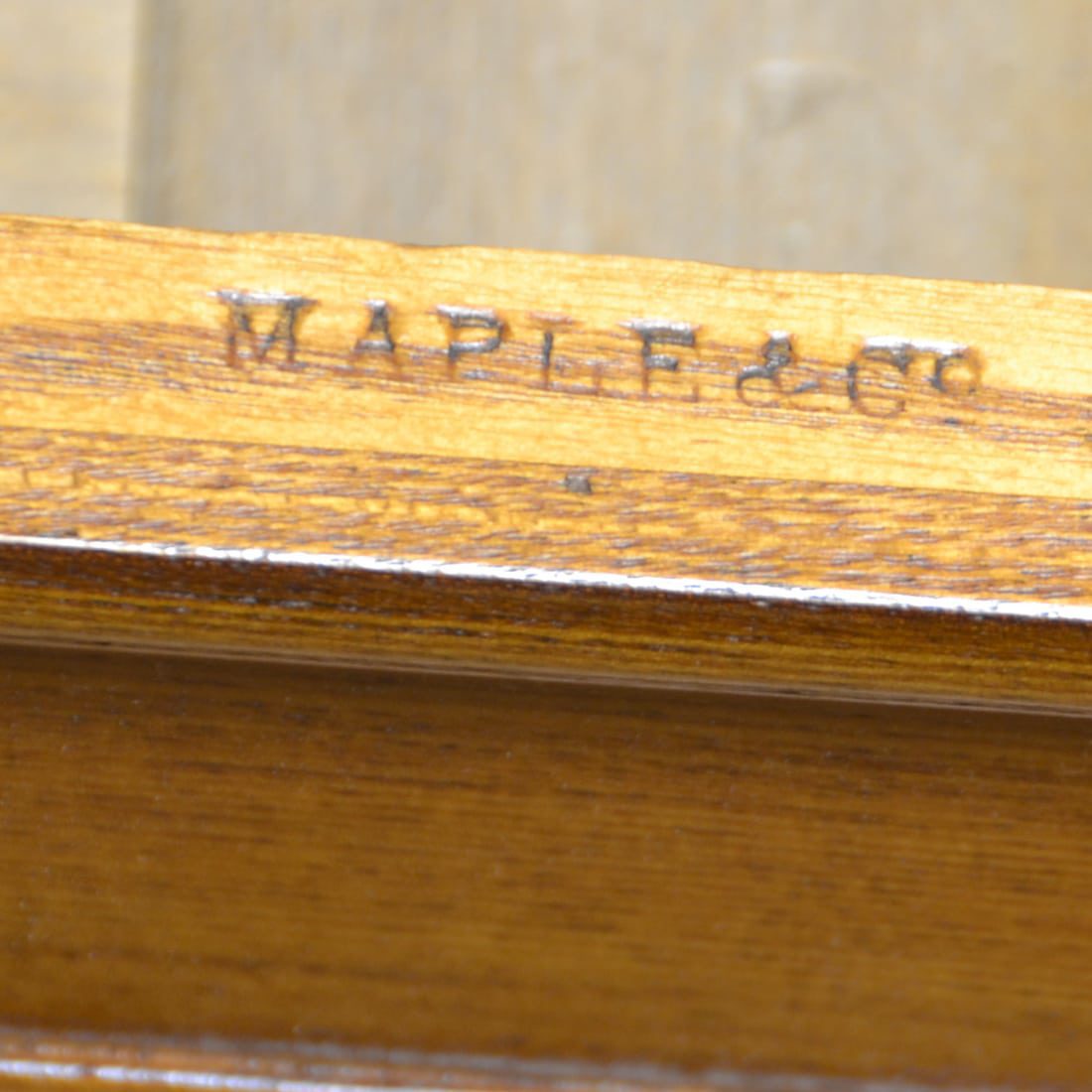 This was the most amazing Exhibition Quality Maple & Co Inlaid Mahogany Antique Display Cabinet. It has the most striking moulded curved top with satinwood crossbanding, boxwood and ebony string inlay with the most stunning inlaid frieze. Beneath are two astragal glazed doors with key with working lock and the interior has two adjustable shelves with the original velvet lining.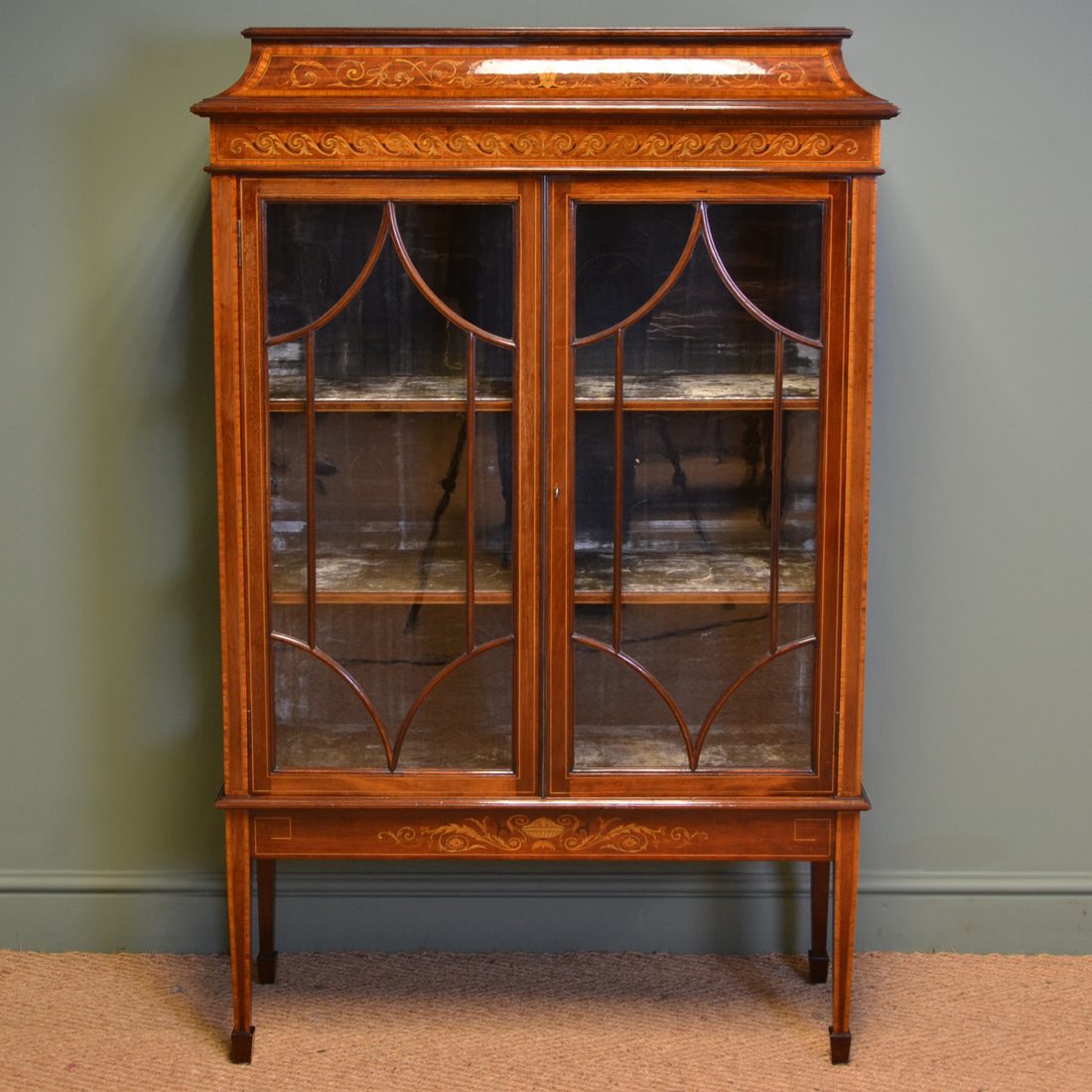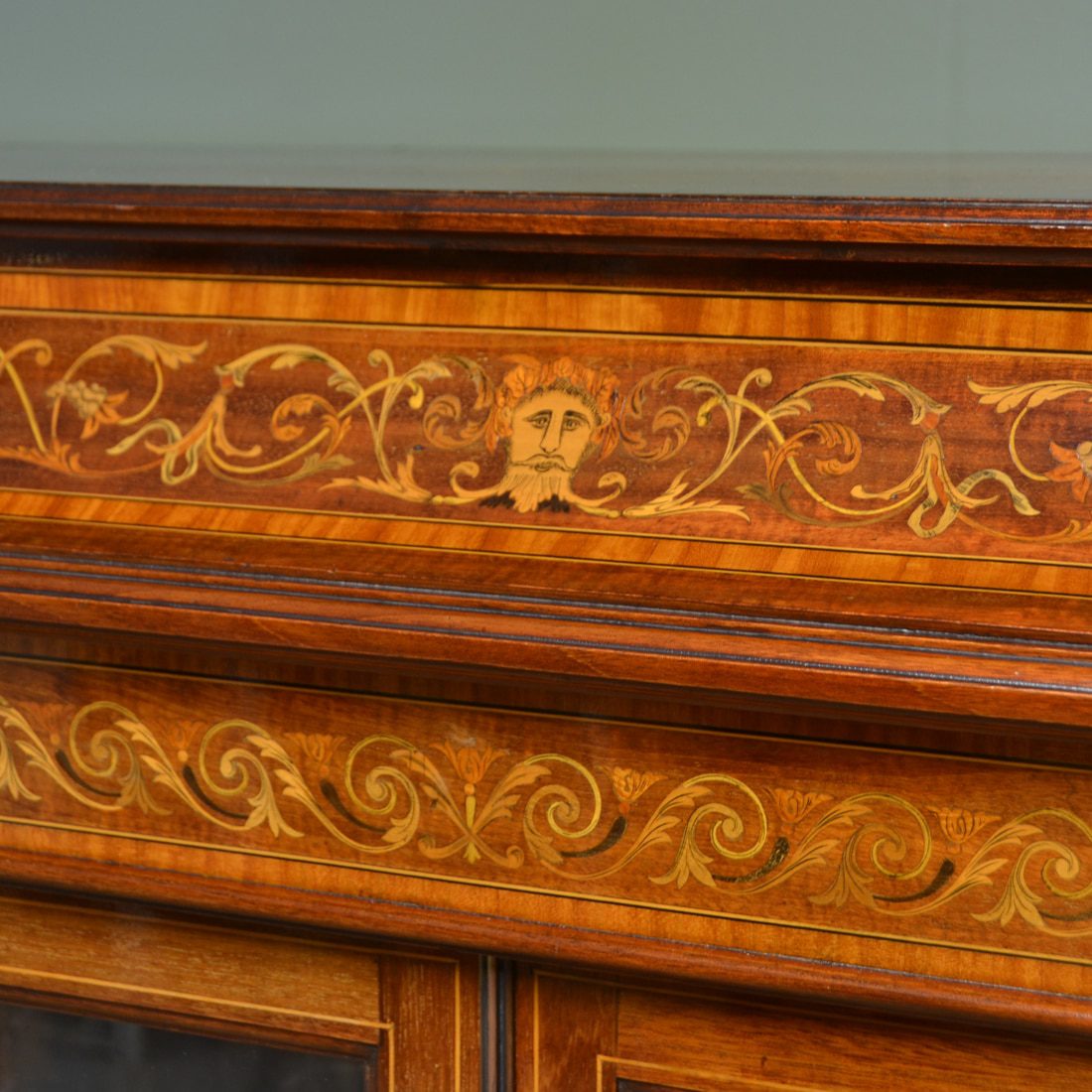 This Spectacular Golden Oak Antique Extending Dining Table, retains the original makers stamp, has three removable leaves, winding handle and winding mechanism. It would quite easily seat ten dinner guests comfortably.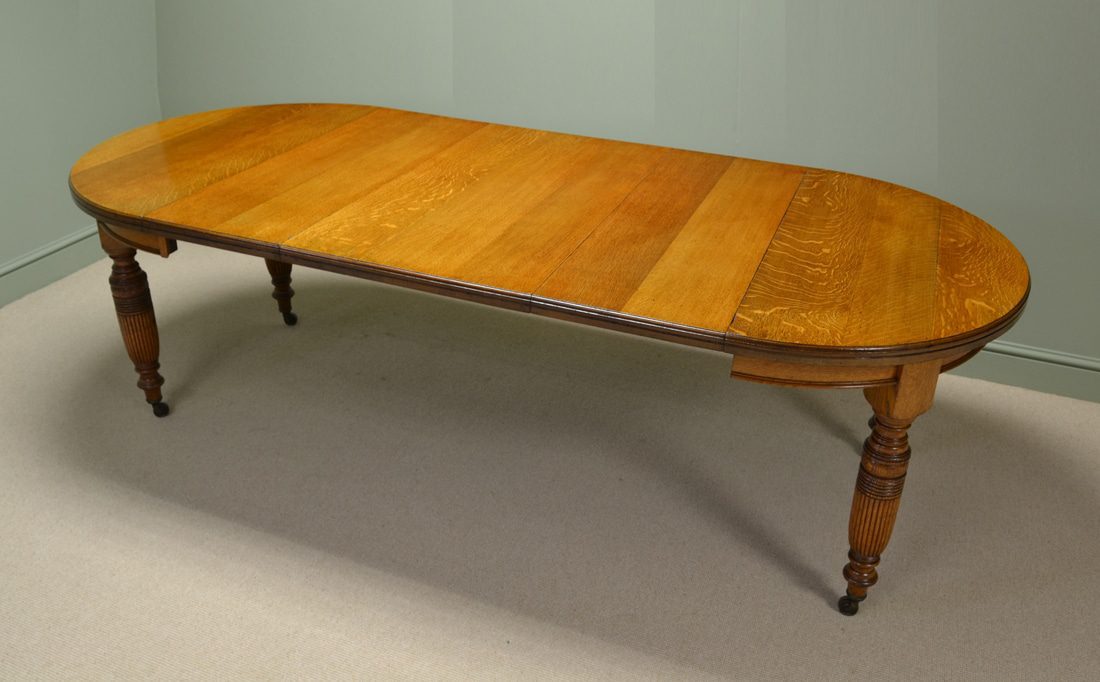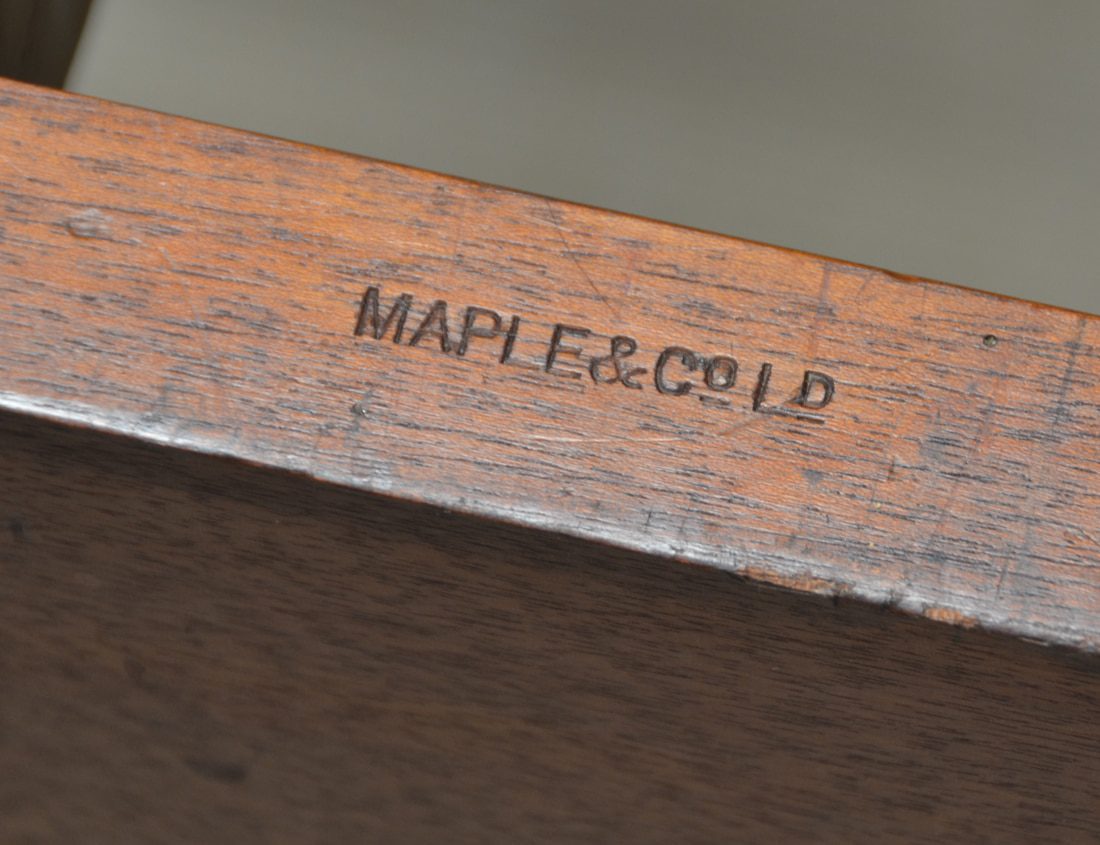 With An Unusual Drawer and Cupboard Configuration and Ample Storage, This spectacular music cabinet has been constructed by the renowned cabinet makers Maple & Co and dates from around 1900.  This cabinet has been made from beautifully figured quality mahogany with satinwood cross banding and boxwood and ebony string inlays.  The glazed cupboard maintains the original blue velvet lining.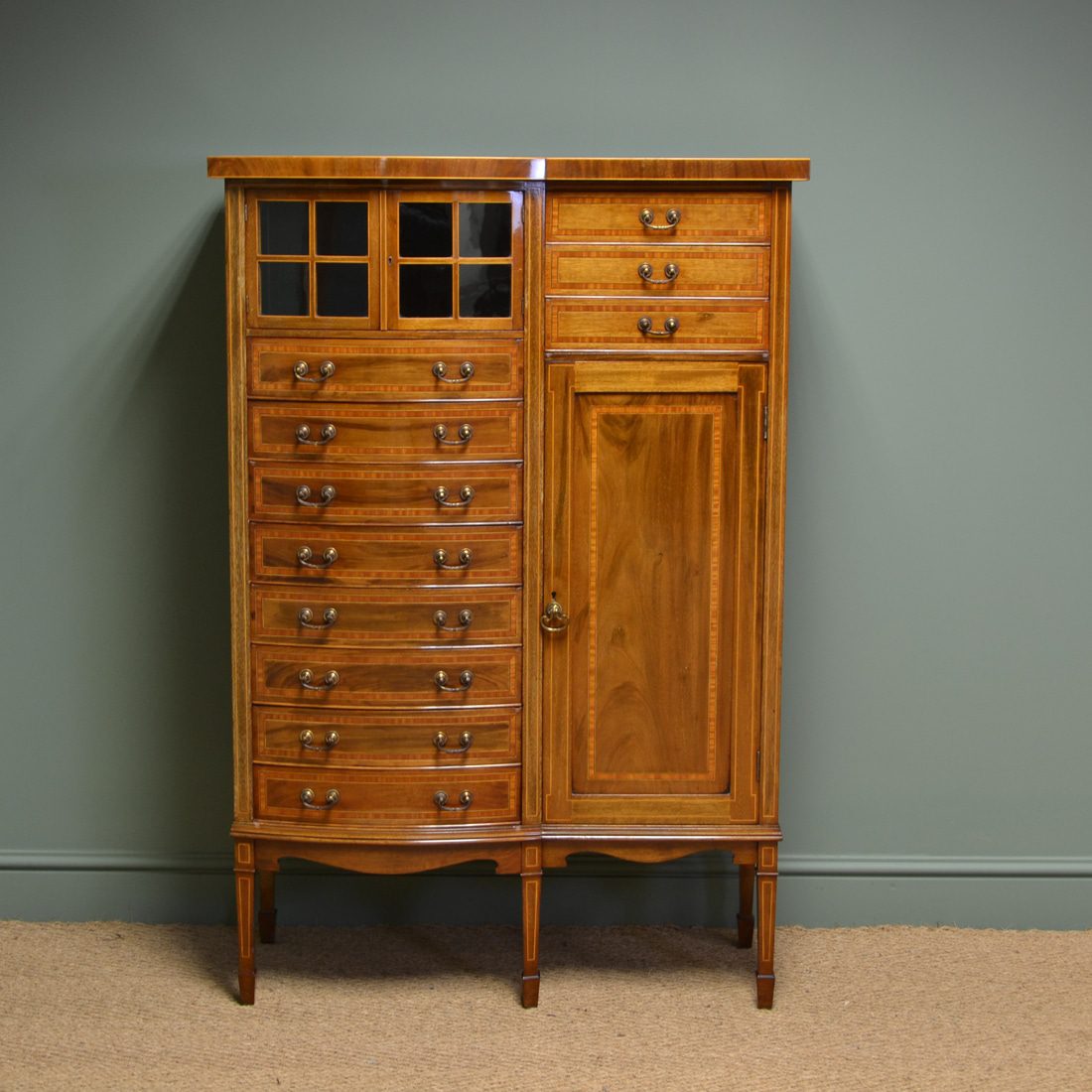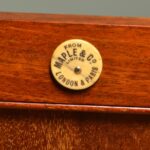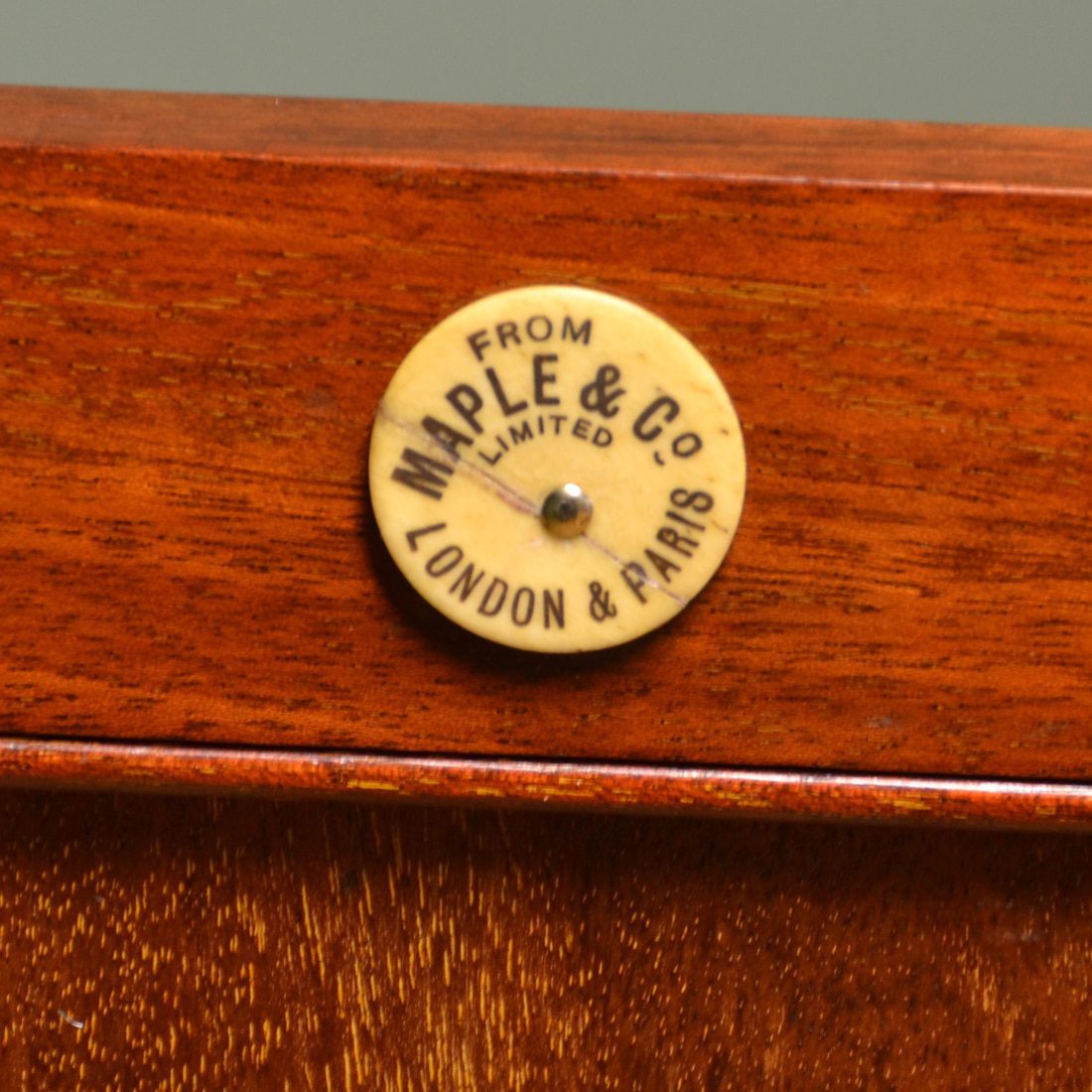 This was a very unusual and rare late 19th Century Edwardian Maple & Co Golden Oak Antique Filing Cabinet / Chest with six drawers all with the original fittings, handles and filing mechanism. It has the 'Advance Filing System'.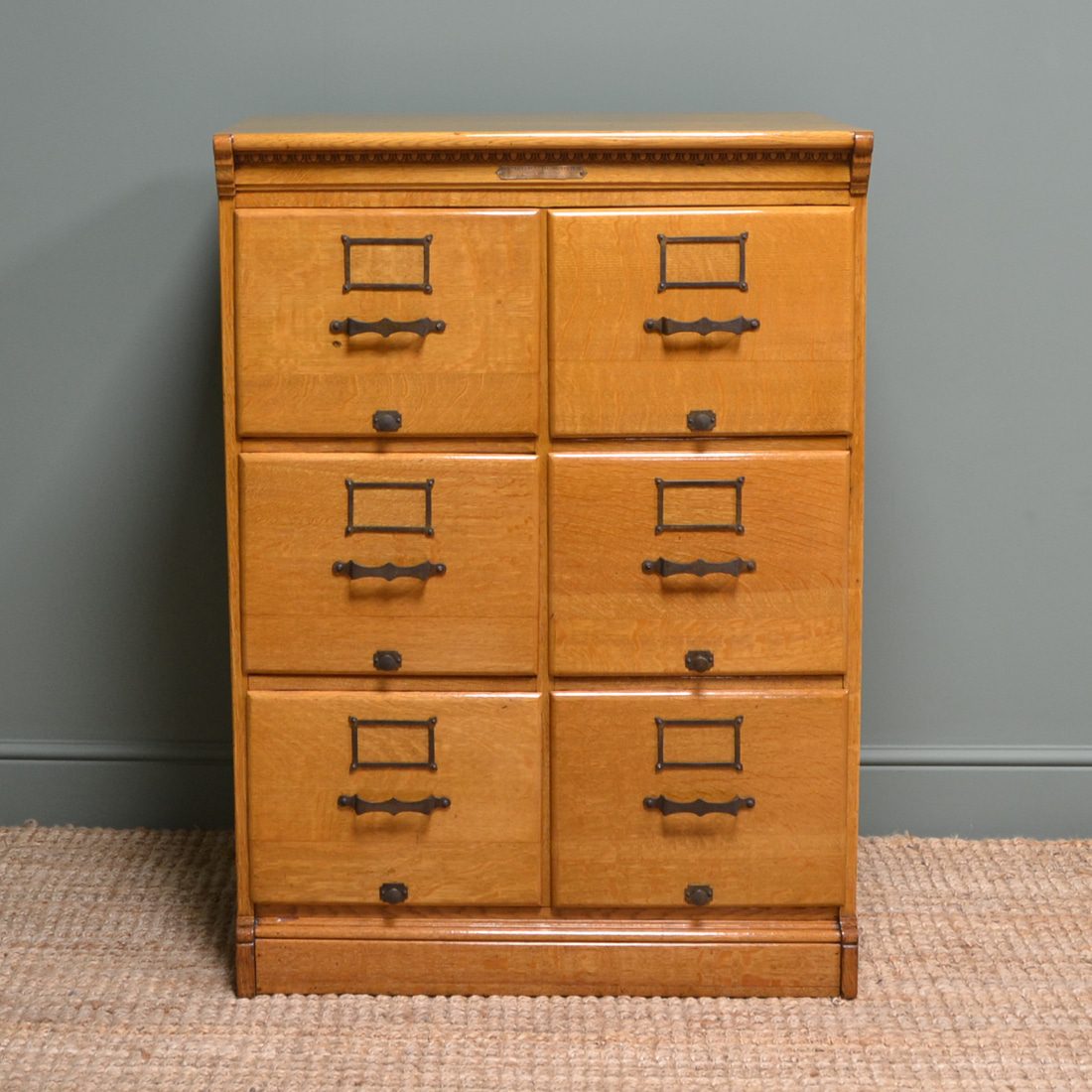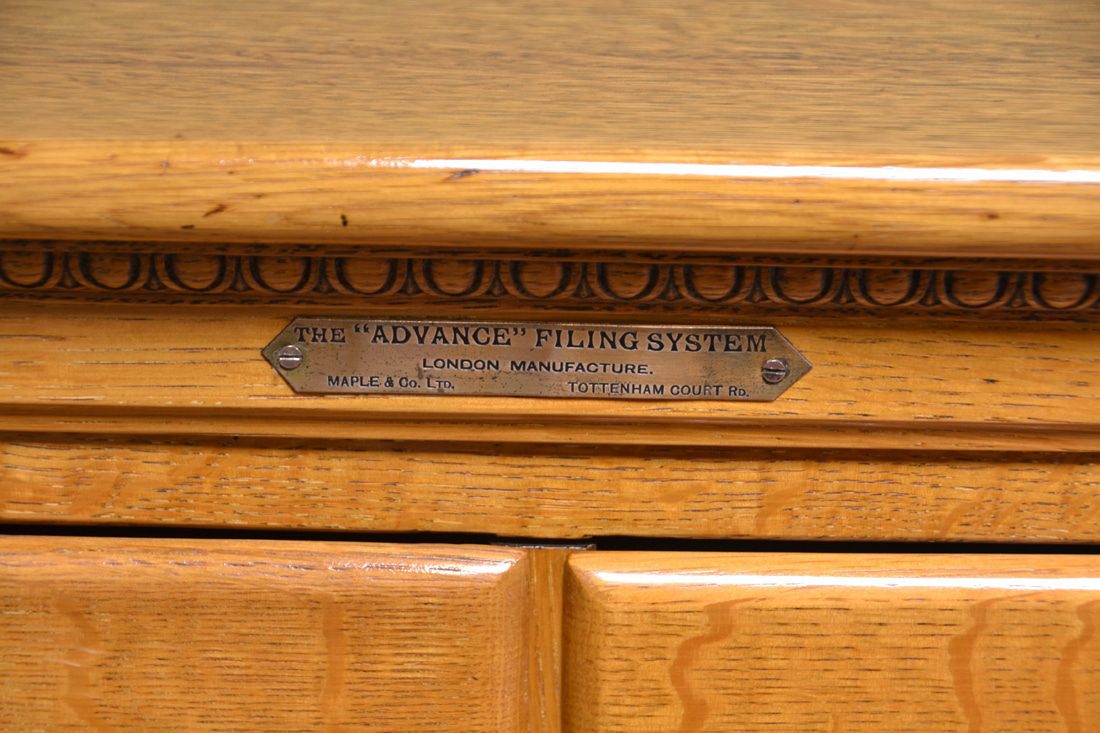 This is a late example of a remarkable Golden Oak Art Deco Maple Desk circa, 1930, it is a perfect example of a high quality piece that is simple and stylish.