Maple & Co Antique Furniture 1870 – 1950
Maple & Co was one the largest and most successful British furniture retailers and cabinet makers in the Victorian and Edwardian periods. They were well known for fine quality, craftsmanship and were specialists in copying old designs but bringing them up to date to the more modern trends. They produced many quality pieces of furniture in designs such as Hepplwhite and Chippendale but also were well known for their quality Arts & Crafts Furniture.
Maple & Co was first established by John Maple, a shopkeeper, Surrey, who later opened a furniture shop in Tottenham Court Road but it was his son, John Maple, who pushed Maples & Co to be such a huge success. With his skills in business, by the 1880s they were the largest furniture store in the world as they exported their fine antique furniture to many different countries and were well known throughout the interiors world.
Driscolls antiques get many pieces of quality Maple & Co antique furniture along with any other quality antiques such as antique desks, antique chest of drawers, antique tables and antique chairs. All of our pieces are displayed clearly with description and price on our secure website and we update it daily.
Below are examples of maple and co furniture but please visit our main website, antiques world for our up to date inventory.
Spectacular Maple & Co Victorian Antique Sideboard / Cupboard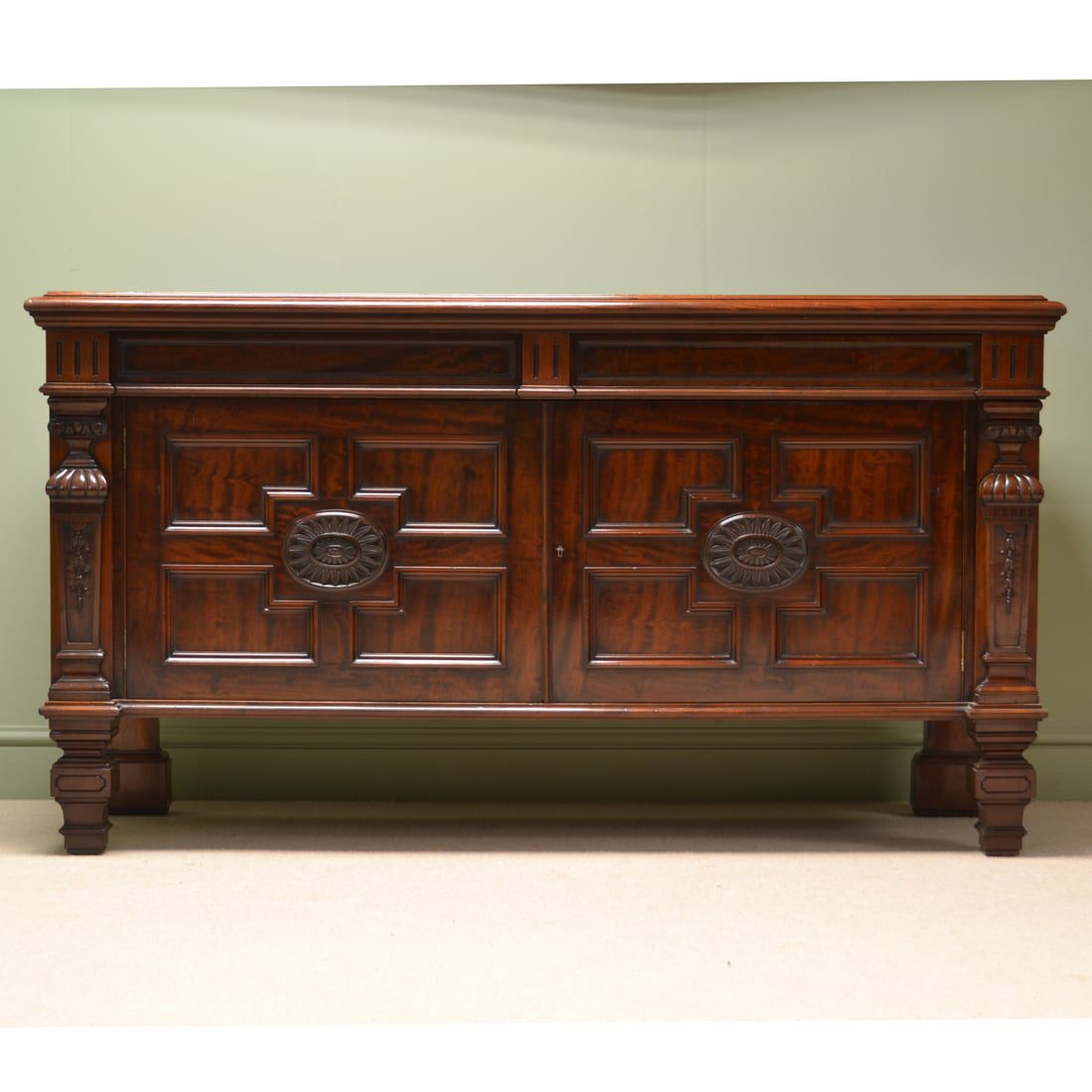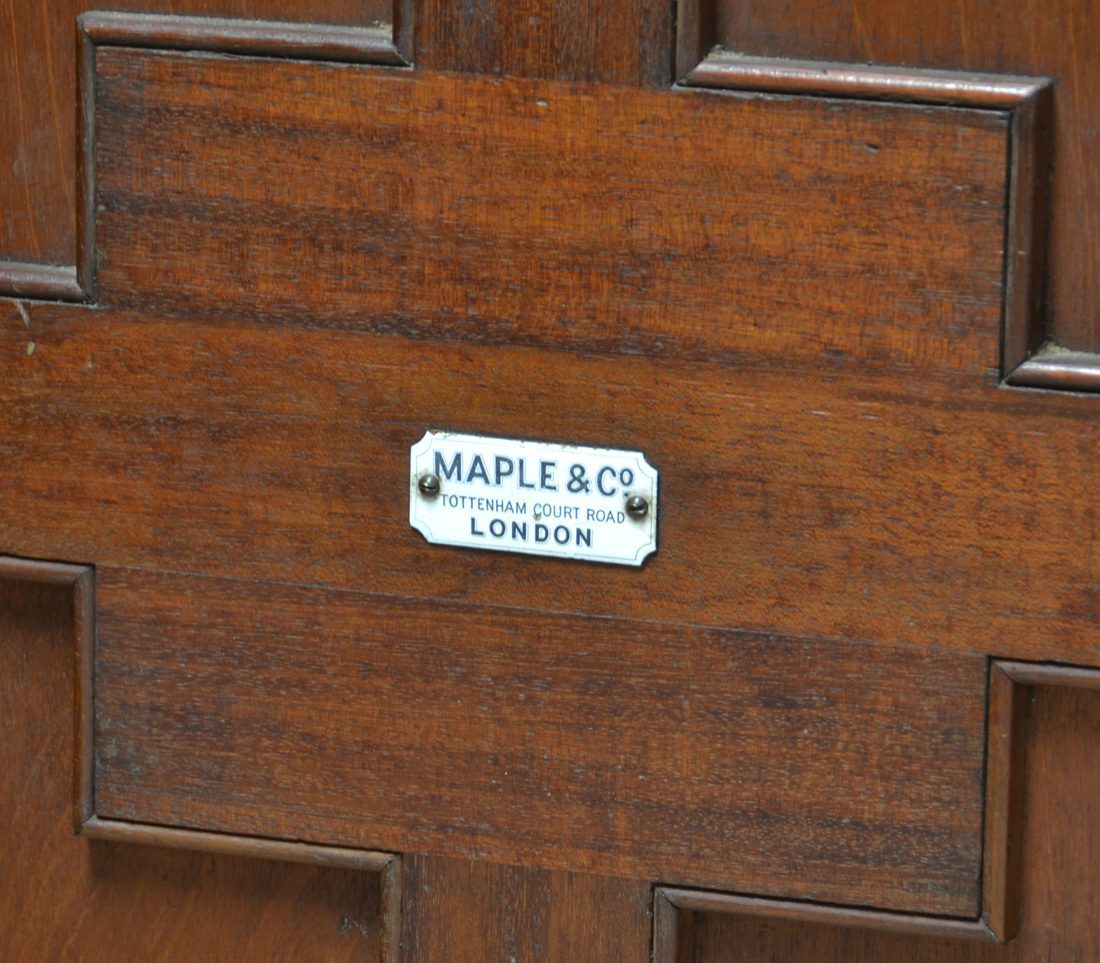 Stunning Maple & Co Inlaid Edwardian Antique Wardrobe.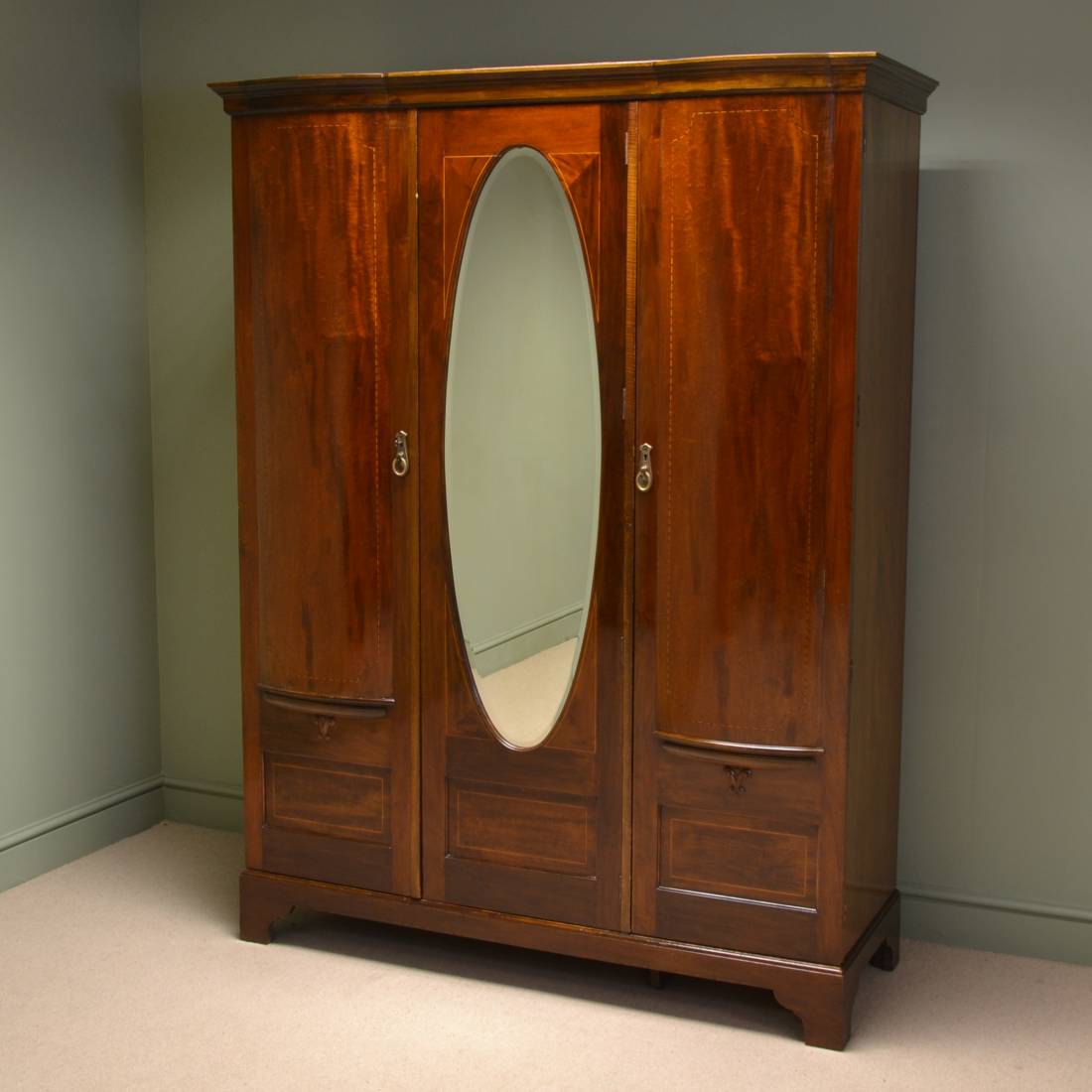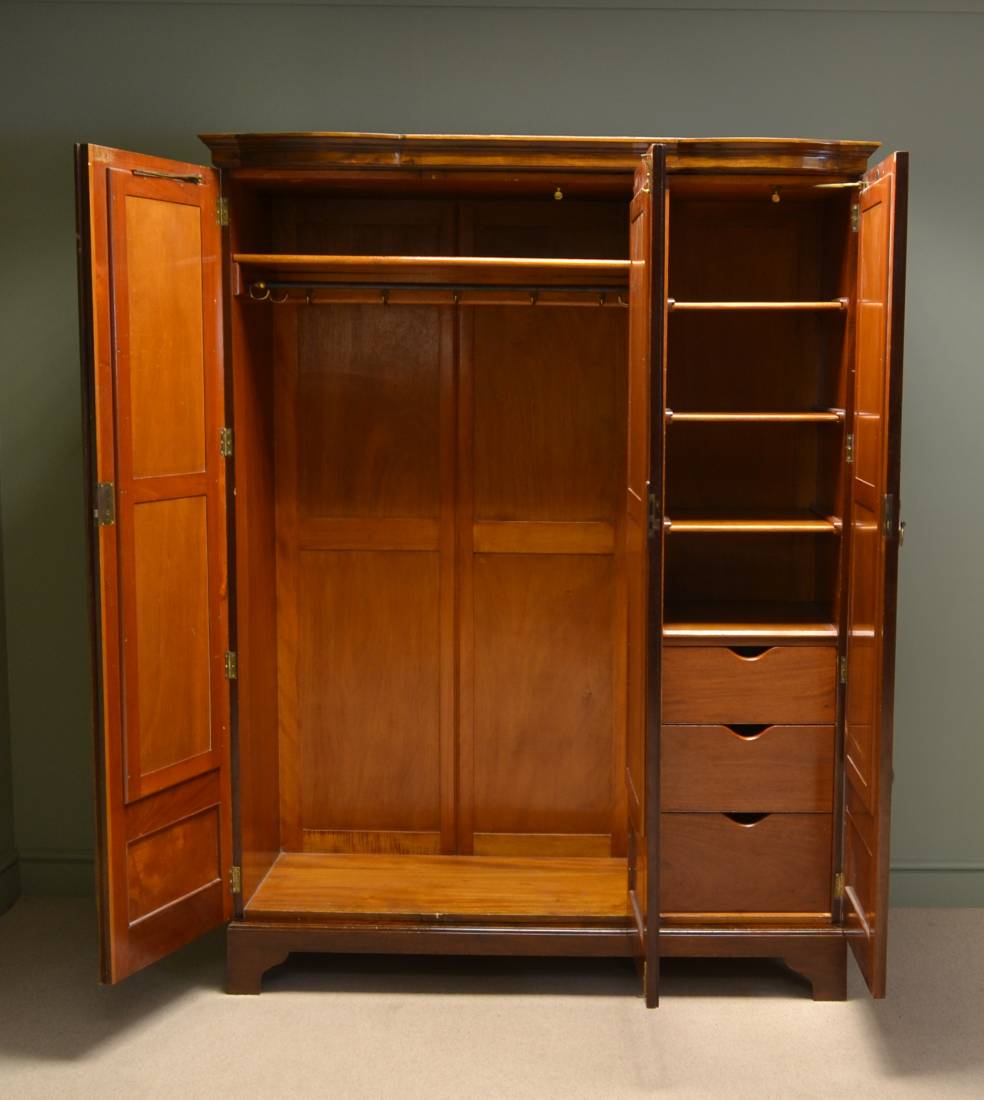 Unusual Pair of Victorian Mahogany Maple And Co Paris Antique Side Tables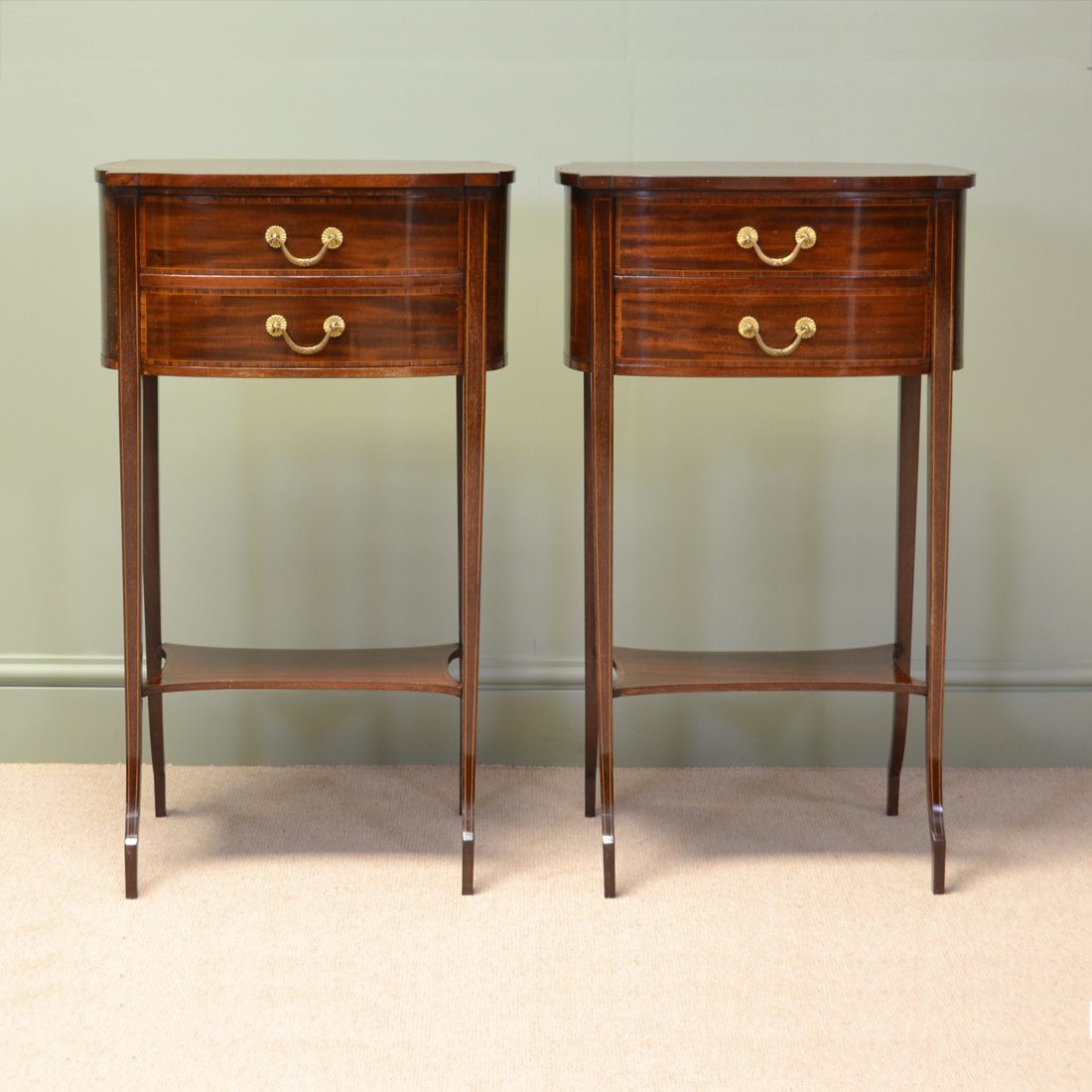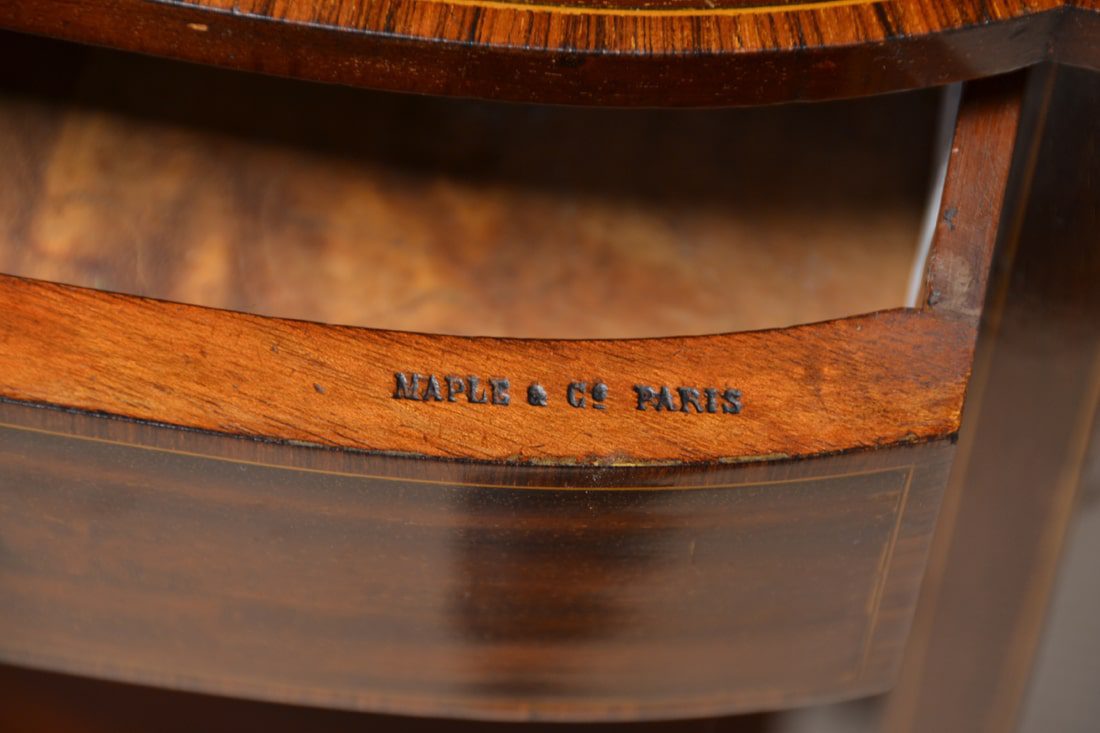 Elegant Maple & Co Antique Mahogany Glazed Cabinet
Spectacular Figured Walnut Antique Linen Press By Maple And Co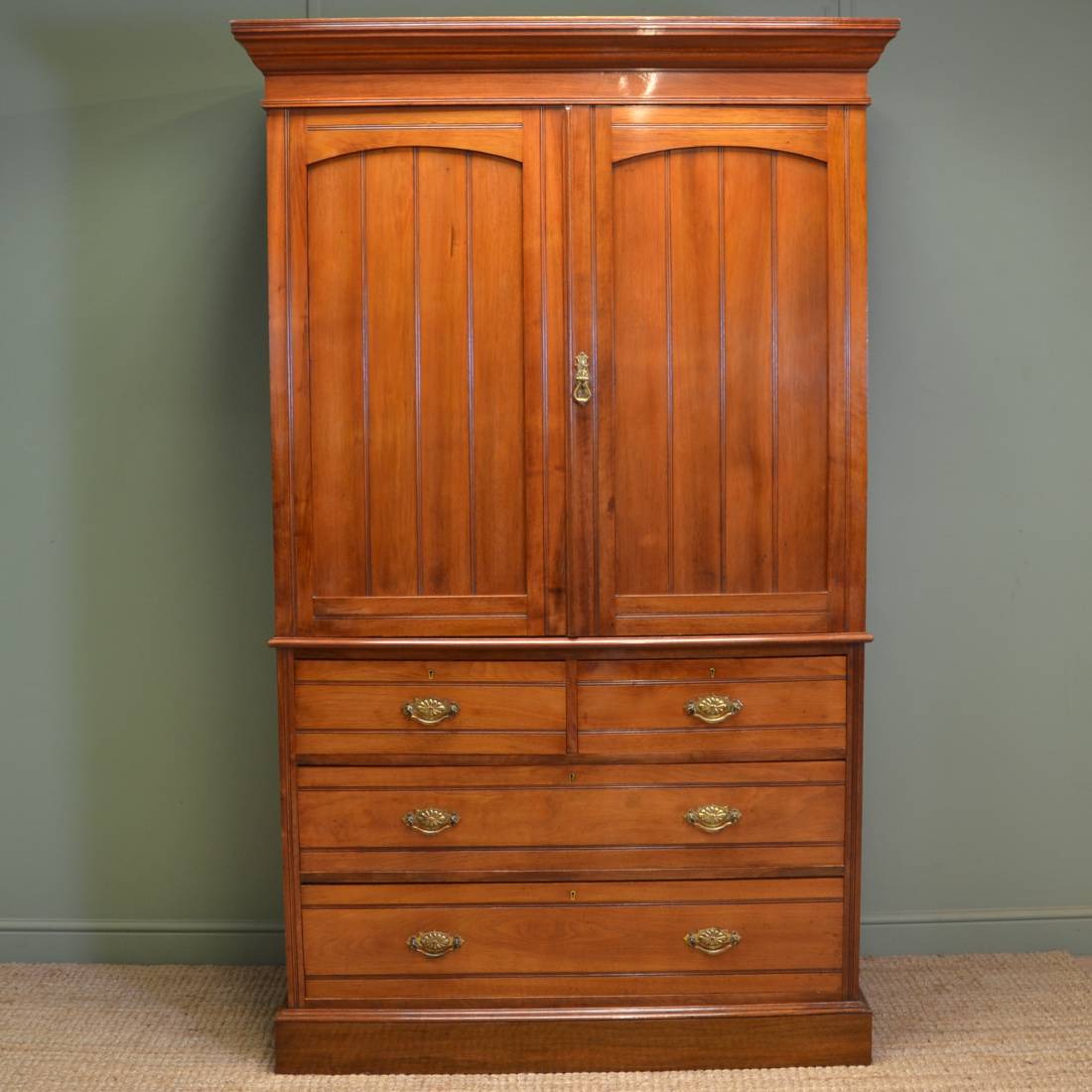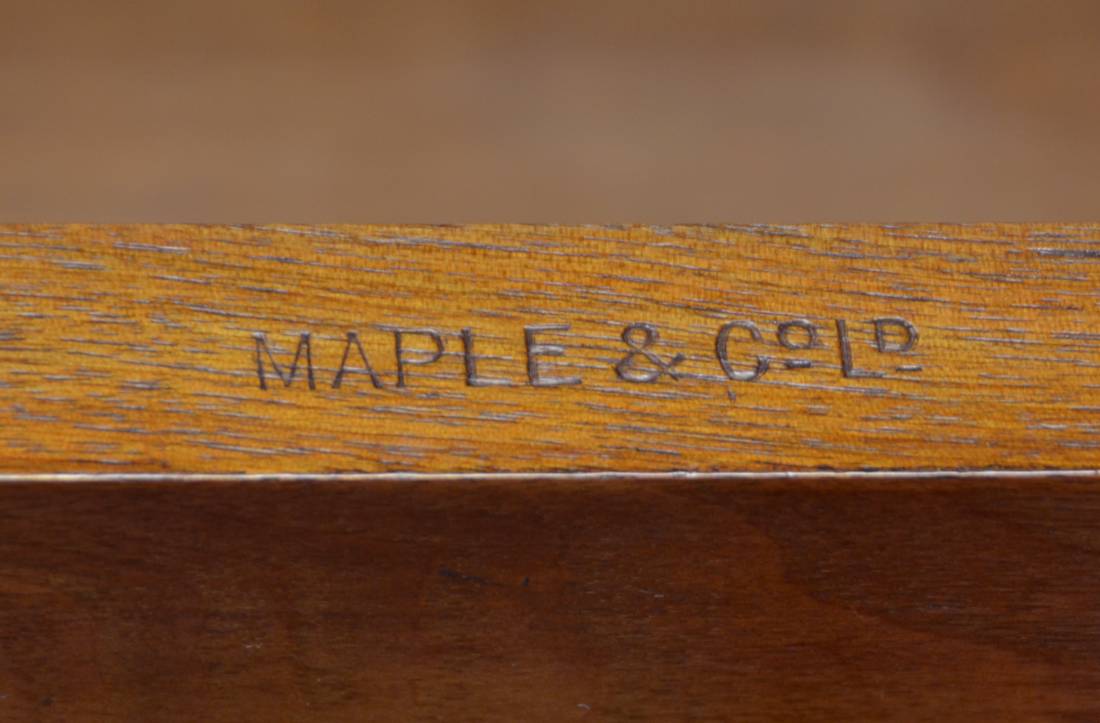 Stunning Maple & Co Victorian Antique Walnut Bookcase On Cupboard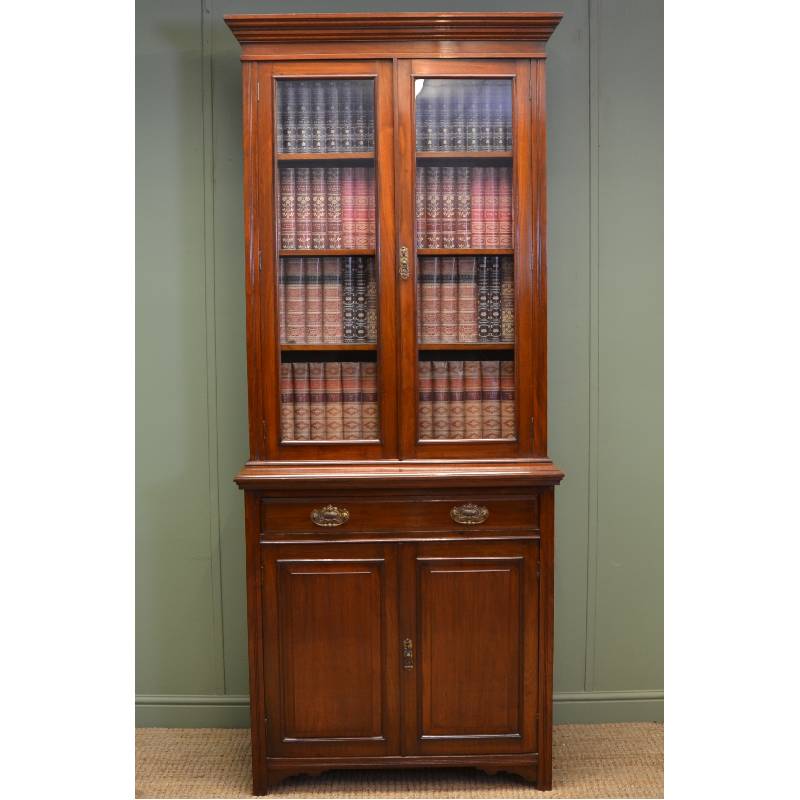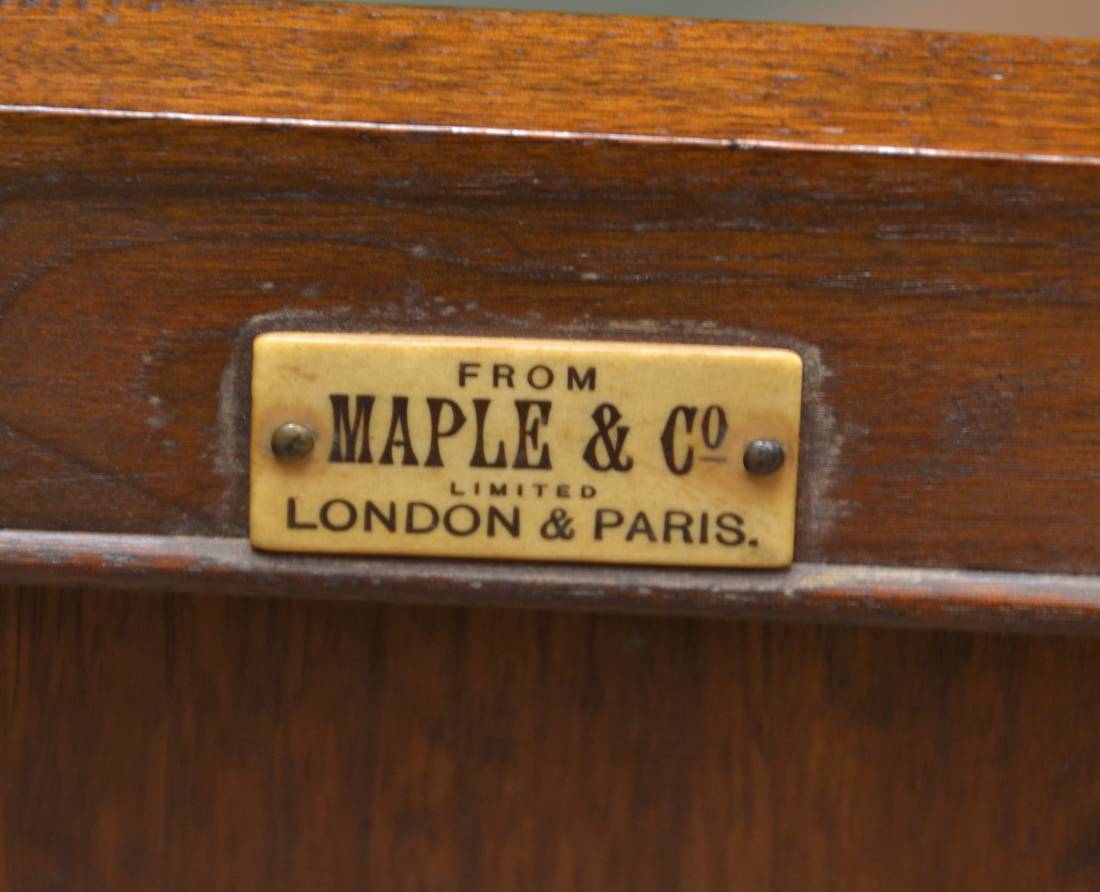 Super Quality Maple & Co. Antique Edwardian Mahogany Bureau.
Quality Walnut Antique Victorian Library Bookcase
Antique Edwardian, Quality Mahogany Washstand by Maple & Co.
Quality Oak 'Maple & Co' Victorian Antique Bookcase
Quality, Maple & Co. Victorian Oak Antique Desk.
Maple & Co. Antique Edwardian Mahogany Glazed Bookcase
Superb Quality Maple & Co. Edwardian Mahogany Antique Linen Press.
Antique Edwardian Bow Front Mahogany Wardrobe – Maple and Co
Quality Edwardian Walnut Antique Chest Of Drawers Are Stamped by The Renowned cabinet makers Maple and Co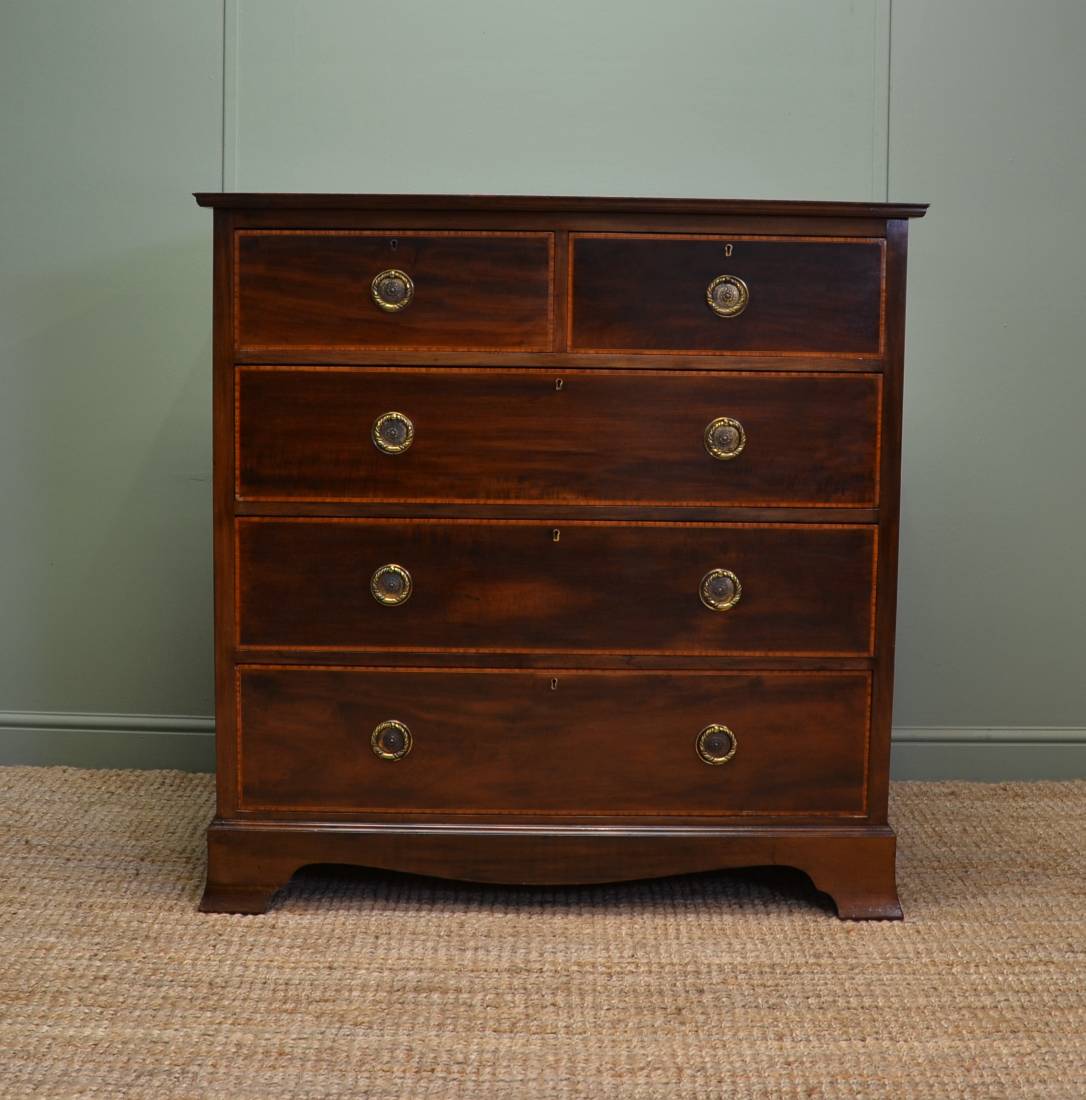 Quality Antique Maple & Co Victorian Bookcase / Display Cabinet
Antique Victorian Oak Pedestal Desk by Maple and Co
Magnificent Quality Maple & Co Edwardian Mahogany Triple Wardrobe