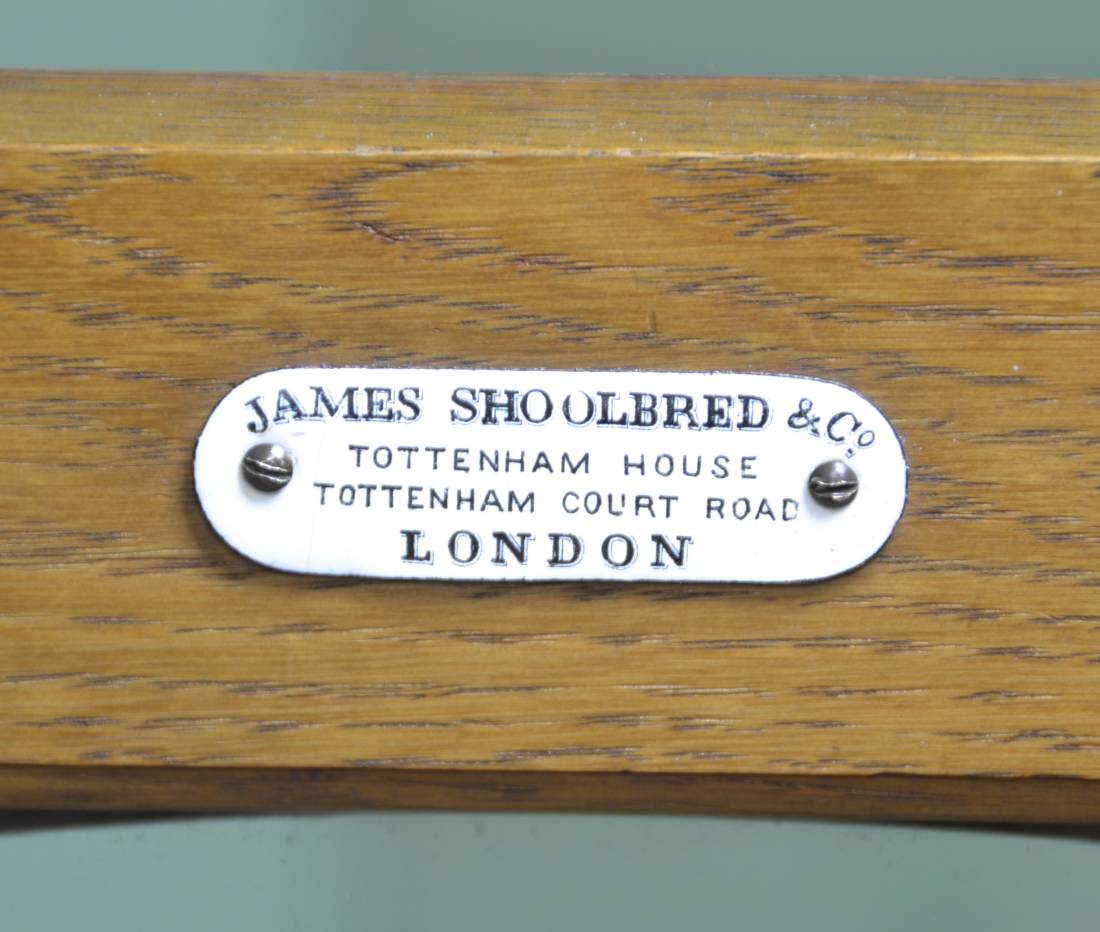 James Shoolbred & Co or also known as Jas Shoolbred was established in the 1820's as a draper's shop, at Tottenham Court Road, London. The company first began supplying textiles to the furniture trade. By the 1860's, the company began designing, manufacturing and selling its own high quality antique furniture in their thriving and fashionable furniture shop. By the 1880's, Jas Shoolbred had expanded to such an extent that the business had to move to larger premises, becoming one of the first large department stores in London, who would supply quality antique furniture and accessories for the Victorian home. Their furniture was displayed in a series of catalogues that the company produced every year, with their new and impressive designs. James Shoolbred's furniture was always displayed and photographed alongside the textiles, carpets and other accessories that the company sold, creating an example of interior design for customers to view. Jas Shoolbred was granted a Royal warrant by the mid-1880s and their Victorian furniture was of the best quality available of the late Victorian period. Unfortunately, as with most great Victorian designers and furniture makers, James Shoolbred & Co didn't survive the financial crisis of the late 1920's and ceased trading in 1931. You can see some wonderful examples for sale and if you are interested in buying high quality pieces like this look at our wonderful inventory on our website at antiques world.
Previous examples include
This Superb Quality Golden Oak Four Door Antique Bookcase has the original makers ivorine label of "James Shoolbred & Co" is still present on the interior side of a door.
This Splendid Quality Victorian Shoolbred Antique Walnut Chest Of Drawers dates from around 1880 and has graduating mahogany lined drawers with moulded edges and beautifully figured fronts with decorative handles.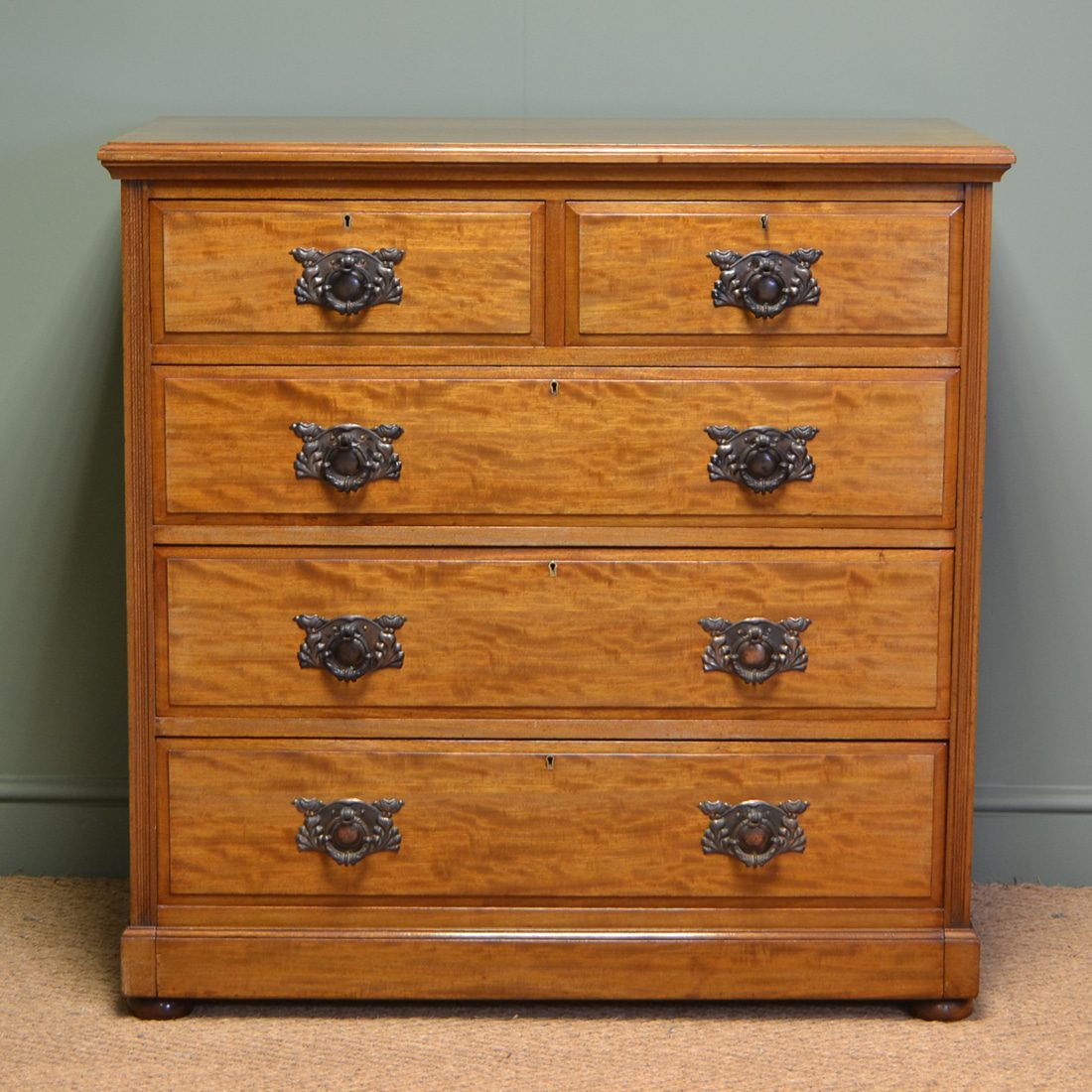 This Edwardian Mahogany Antique Display Cabinet has astragal glazing and fine carvings along the edges with spade feet.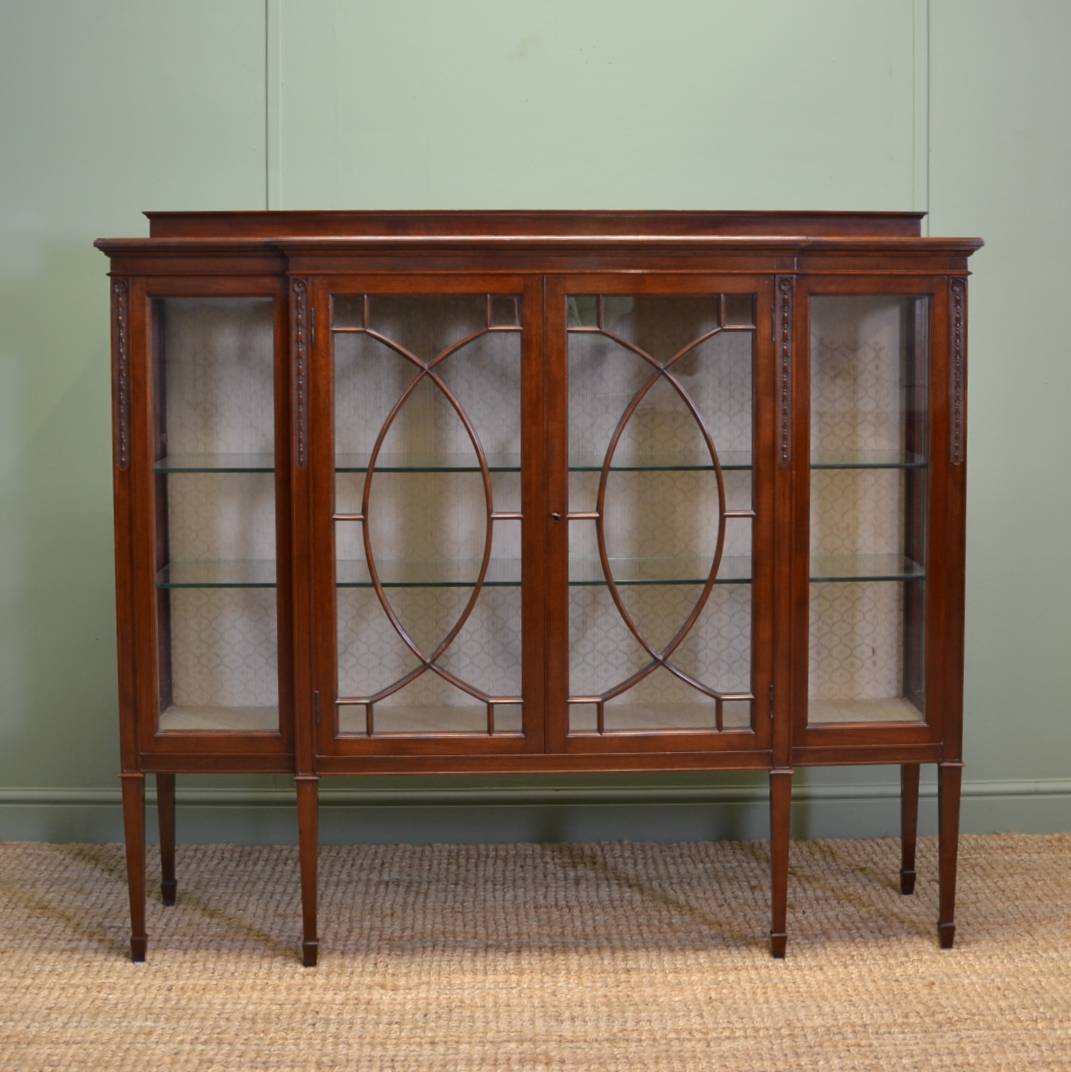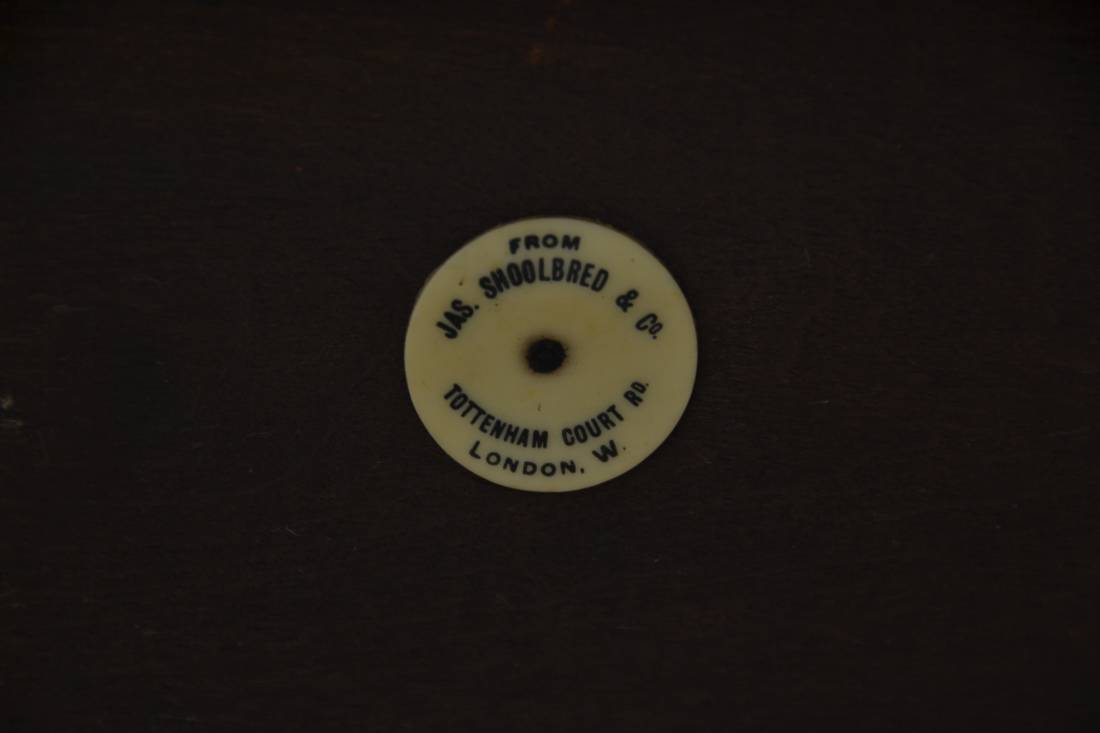 This Rare 19th century Victorian Country House Arts & Crafts Parquetry Oak Antique Centre Table has an octagonal moulded top with amazing Parquetry inlays above four turned supports, four splayed legs and this magnificent antique table.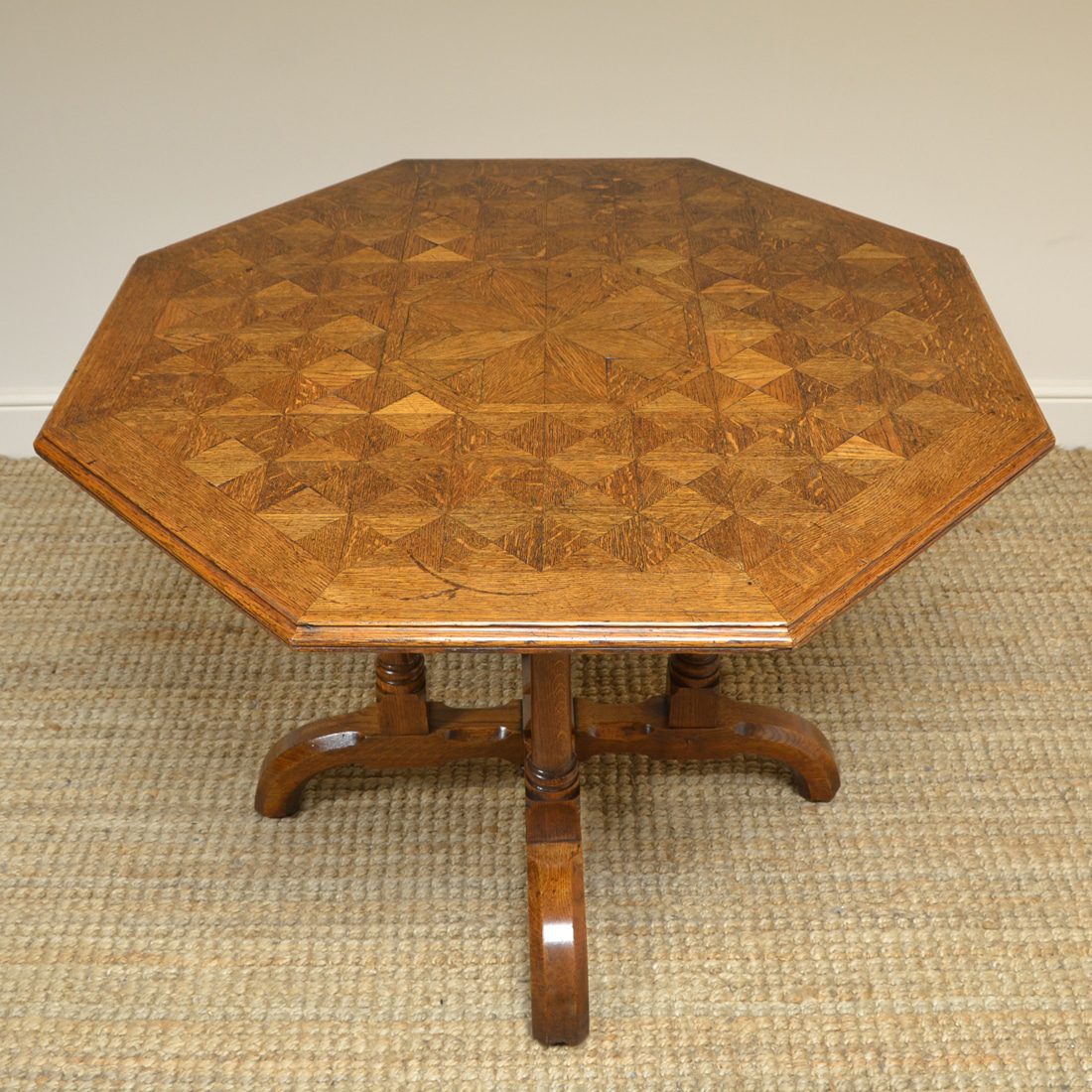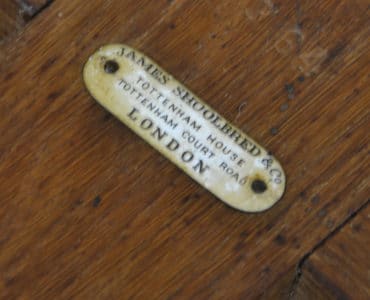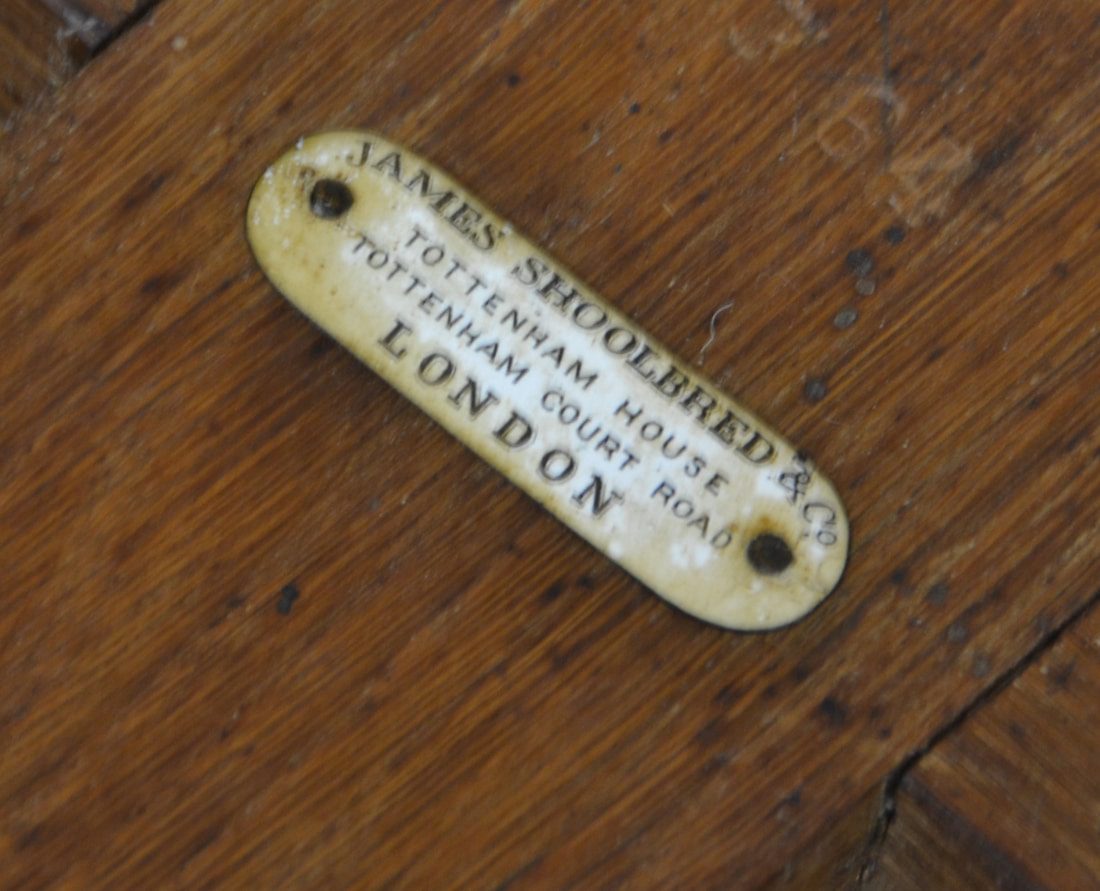 This Striking Arts And Crafts Victorian Figured Rosewood Inlaid Games Table is of superb quality, with stunning floral inlaid edges, decorative inlaid frieze and four unusual spiral twist legs with castors.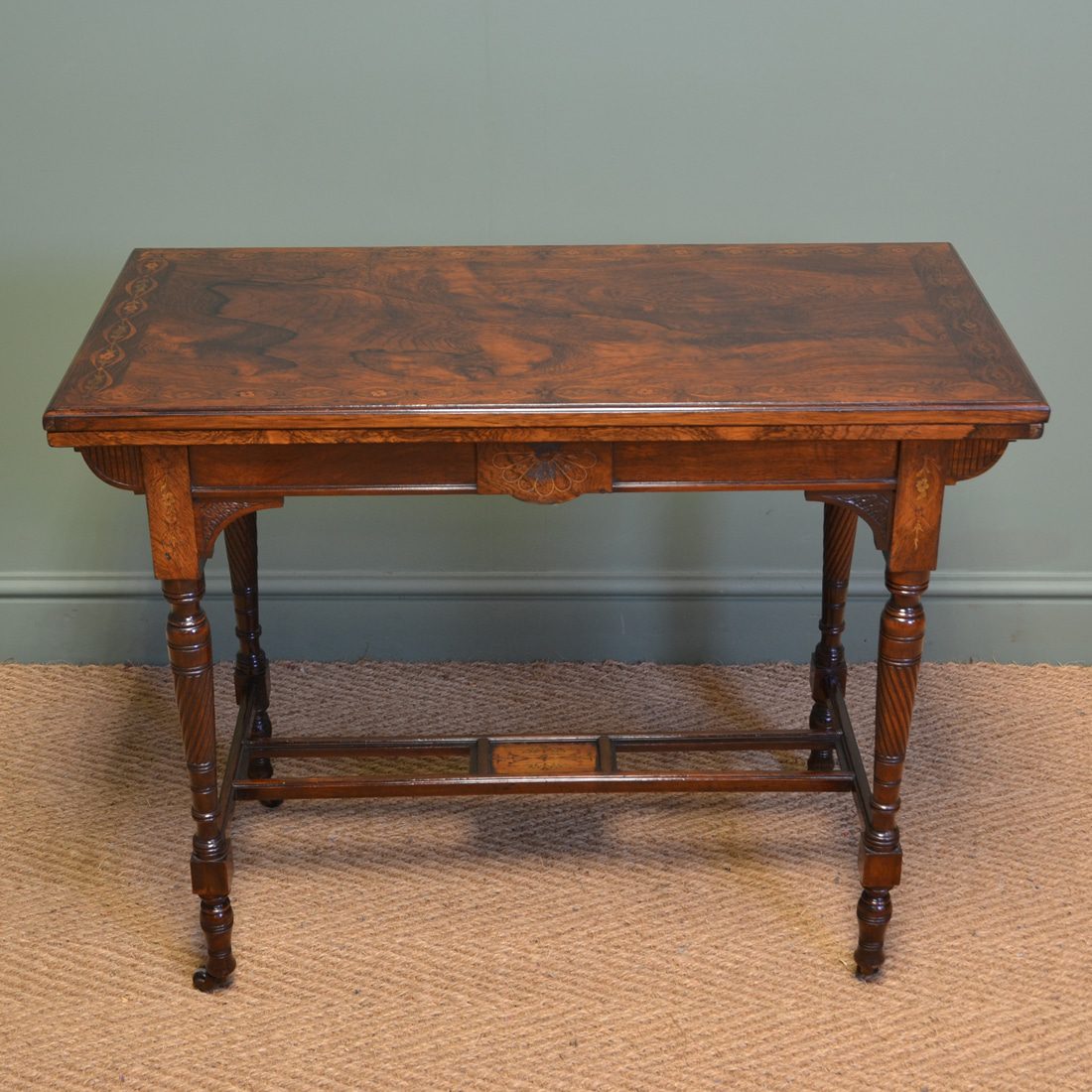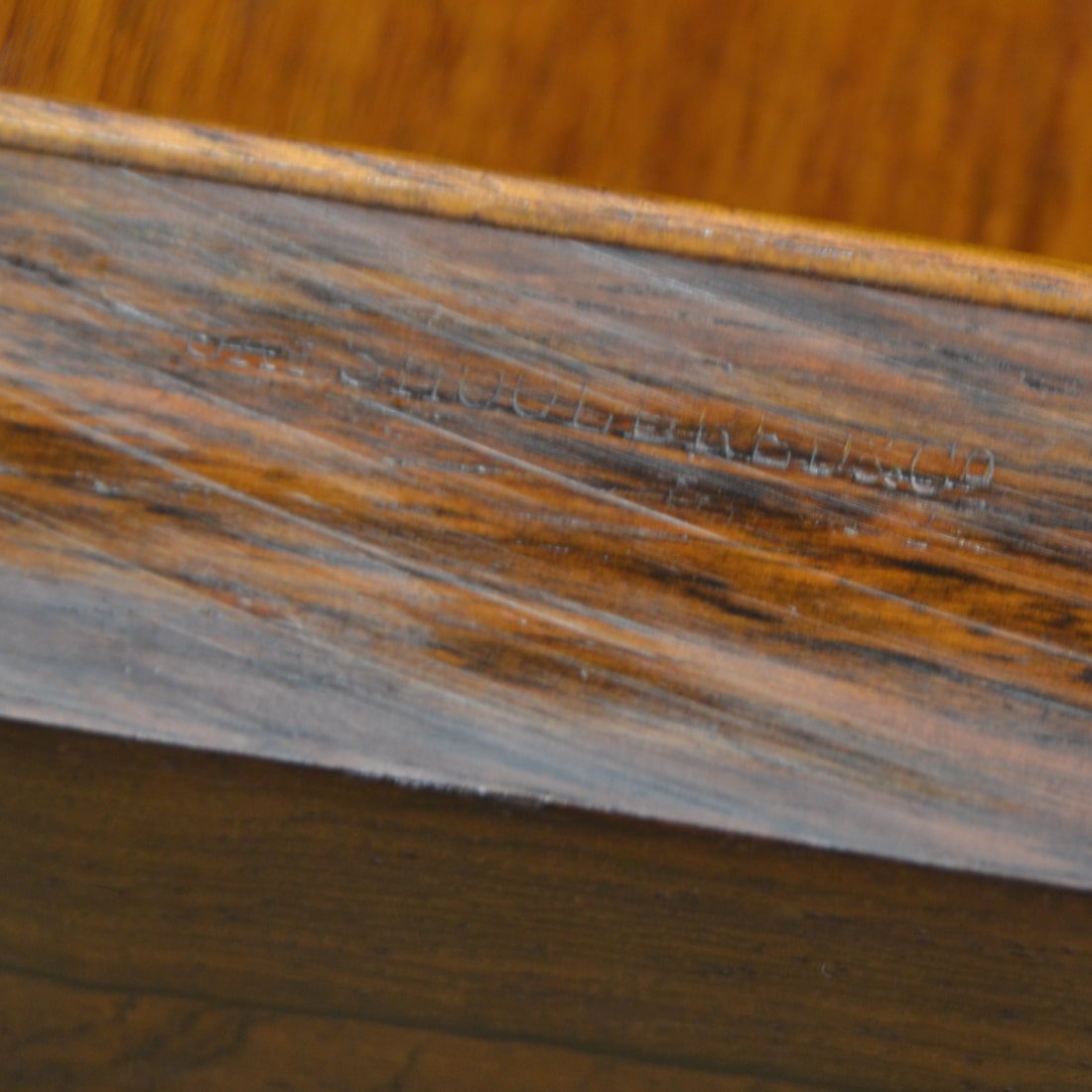 Constructed by the renowned makers JAS Shoolbred, this spectacular satin birch pedestal desk dates from around 1890. With a rectangular moulded top and tooled leather writing insert above a central drawer over knee hole. Each pedestal has four graduating mahogany lined drawers with brass arts and crafts handles.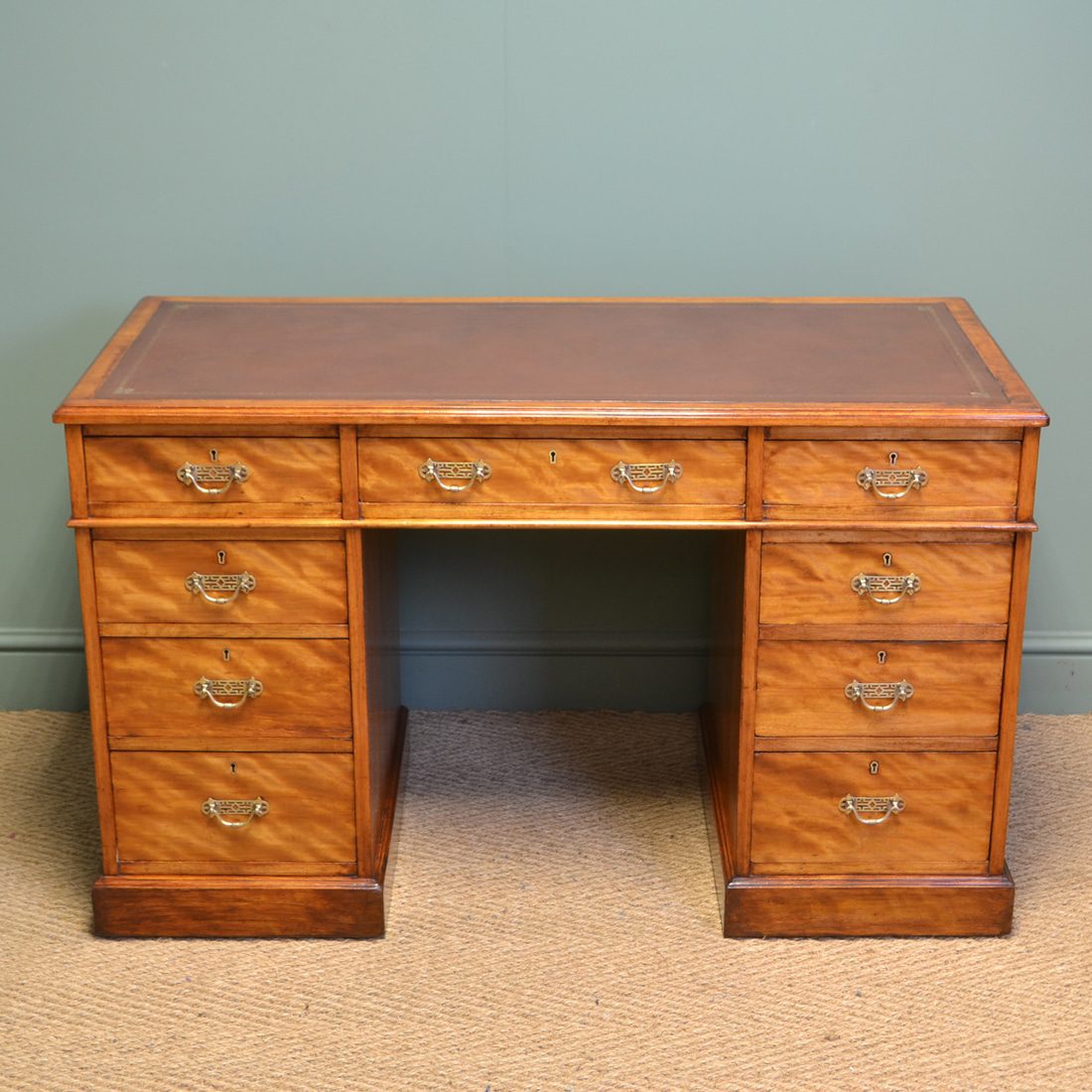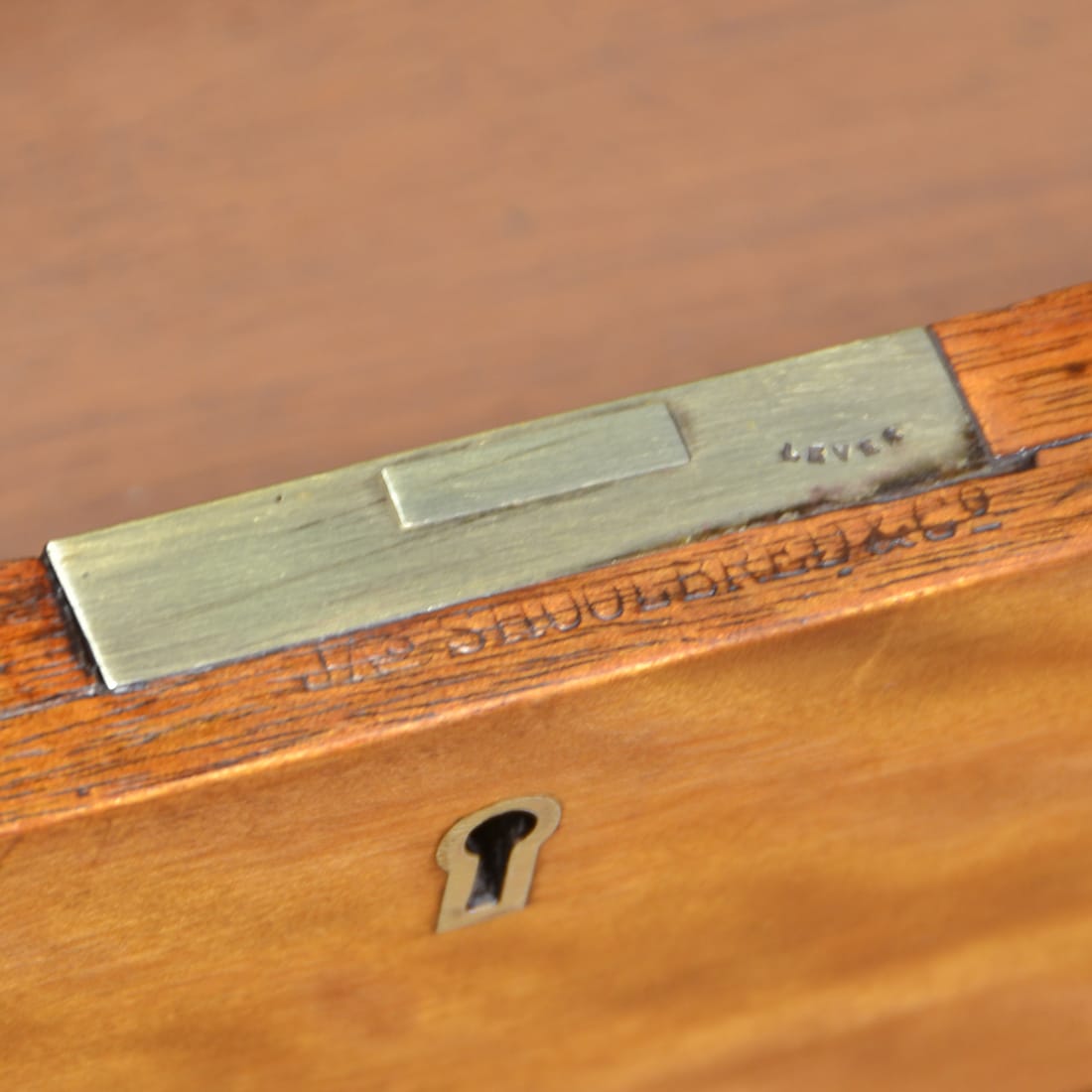 This Shoolbred writing desk circa, 1880 has unusual decorative blind fretwork carvings and the original brass handles.