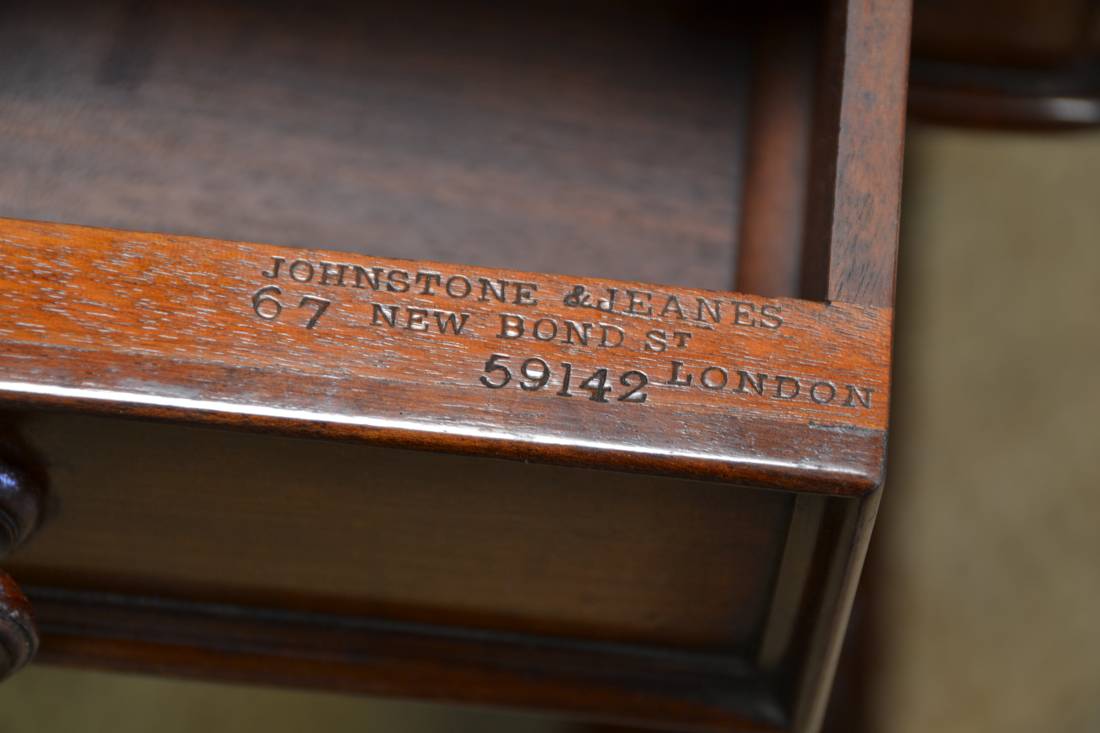 The cabinet makers Johnstone and Jeanes produced very high quality antique furniture, as they only used the finest quality timbers and were skilled craftsmen. They were based in 67 New Bond Street in London from 1842 until 1880 run by John Johnstone. Before becoming Johnstone & Jeanes, John Johnstone along Robert Jupe created the most amazing metamorphic table called the Jupe Table in the William IV period of 1835. It was a circular table that could have leaves added to make it larger in size. Johnstone and Jupe established their company, Johnstone, Jupe & Co at 67 New Bond Street specialising in these tables, but in the early Victorian era of 1840, they fell out, so Robert Jupe moved his business to Welbeck Street. John Johnstone carried on making beautiful pieces of furniture in the same address for forty years and occasionally we do get some beautiful examples for sale. If you are interested in furniture by this cabinet maker along with other pieces of high quality antiques please visit or antique furniture page as we have a wonderful selection for sale.
Below are some previous examples that we have sold.
This Antique Victorian Mahogany Console Table / Serving Table is by Johnstone & Jeanes, New Bond Street.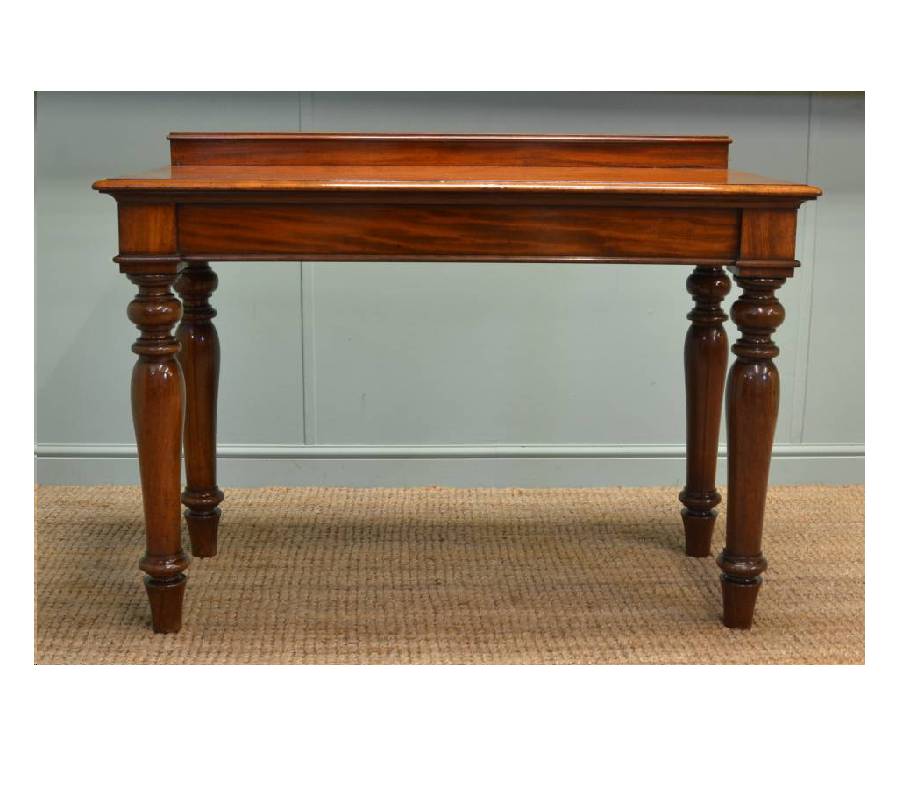 This Fabulous Johnstone & Jeanes Antique Victorian Writing Table has a beautiful figure in the timber.