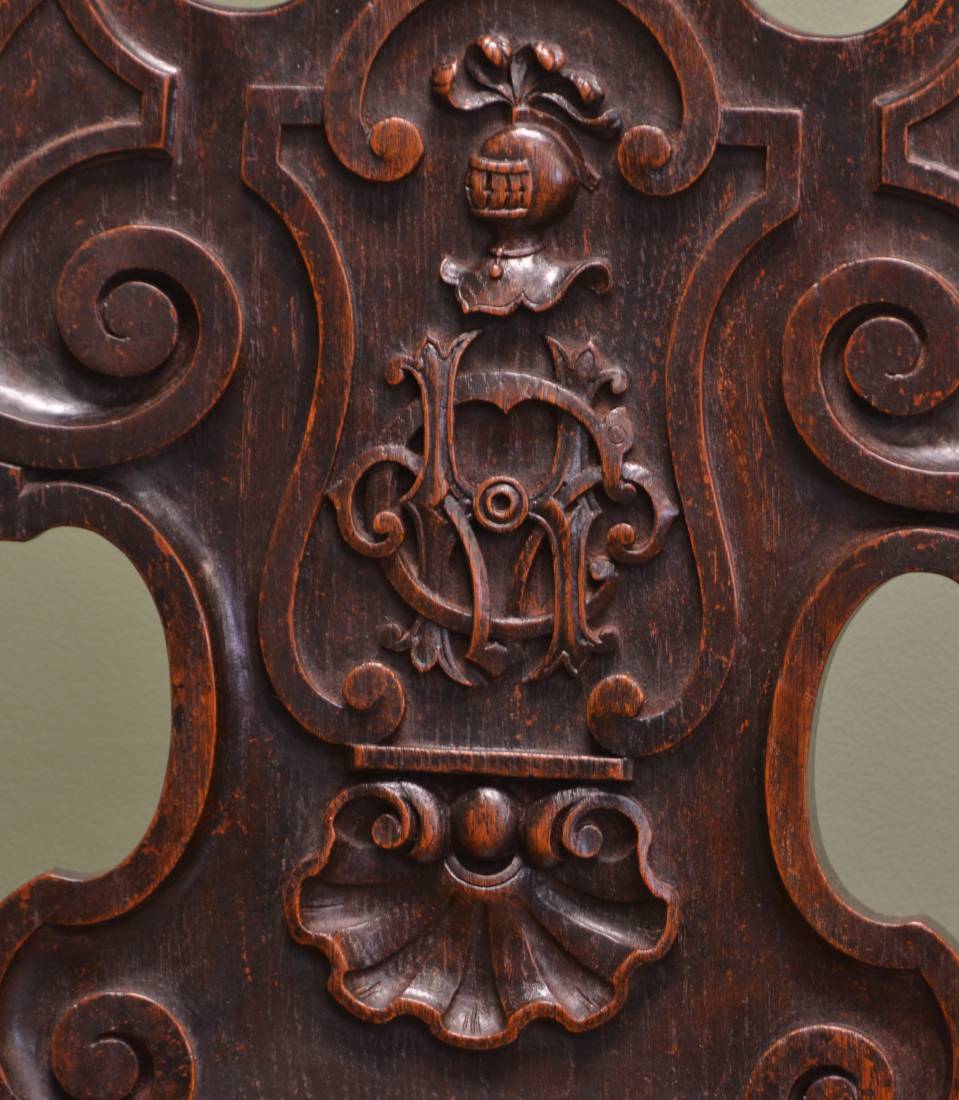 Different types of carving on antique furniture
Carving on antique furniture is basically cutting into the wood to make decorative patterns and has been done for many centuries. Below are some examples of different carving used on antique furniture.
Shell carving is basically carving in the wood to look like a shell. This type of carving was often used in early period and early Georgian furniture.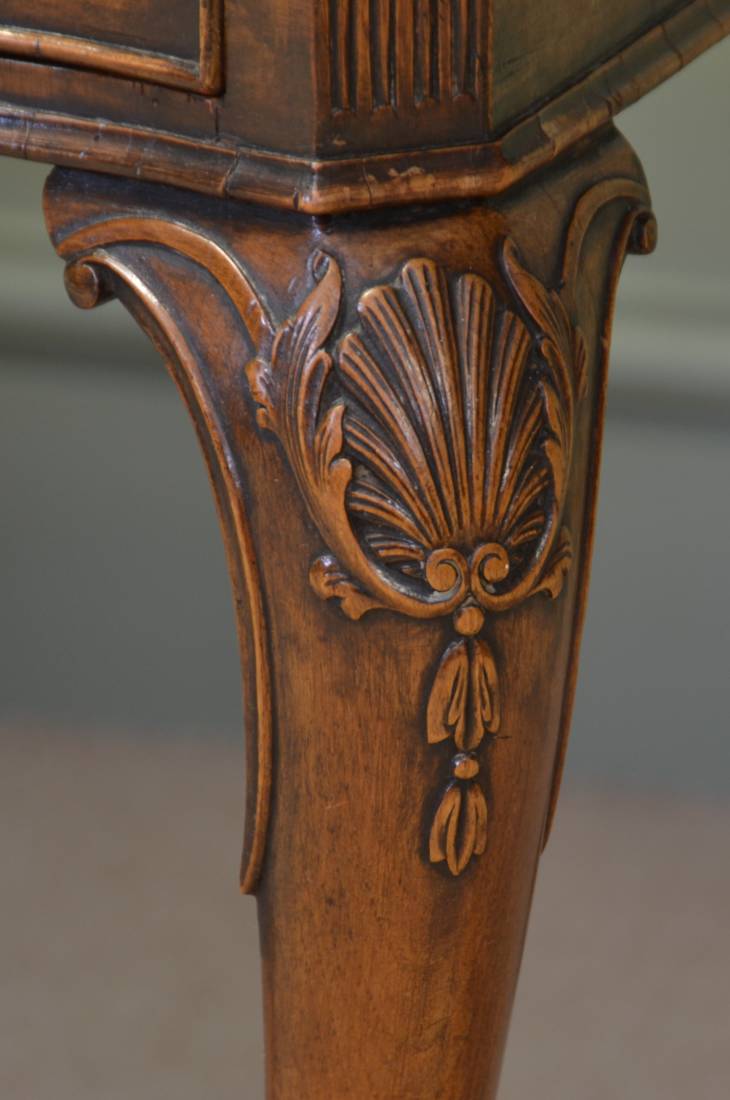 Ruffle carving is carved wood to look like gathered cloth or material.
Finger rolled carving is carved moulding in the shape of a finger.
Ball flower carving is three or four carved lobes with a ball in the middle.
Cabochon carving is a carved motif consisting of a ball shape usually surrounded by leaf ornament.
Rice carving is a decorative carved motif resembling the grain of the rice plant.
A carved cartouche is a flat oval or shield shape with a carved inscription or monogram in the centre.
A carved patera is a round or oval carved motif sometimes with segments radiating from the middle.
Carved moulding is a strip of wood used for ornamental trim.
Carved gadrooning is a series of small carved twisted carvings used around the edges of antique furniture. Piecrust carving is similar but this has carved scalloped edges that looks like the crust of a pie.
Carved monopodium is a carved support with a lion head and claw feet.
A carved medallion is a carved motif of rounded or oval shape, can be carved rounded floral.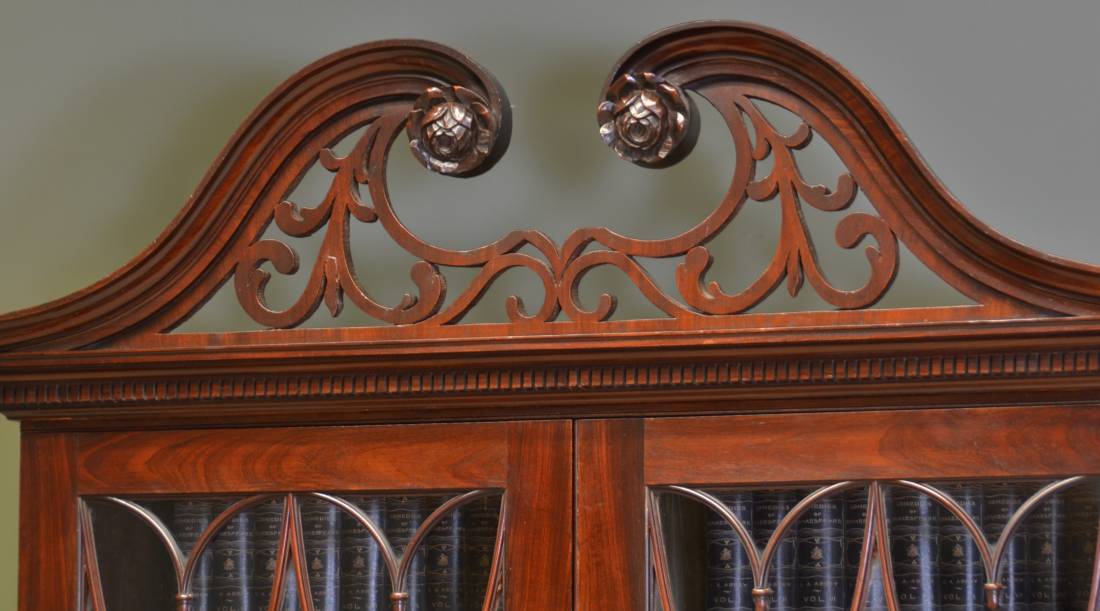 A lunette is a semicircular motif.
Linenfold Carving is carving in the shape of folded linen.
Lion Mask carving is a carved lion head.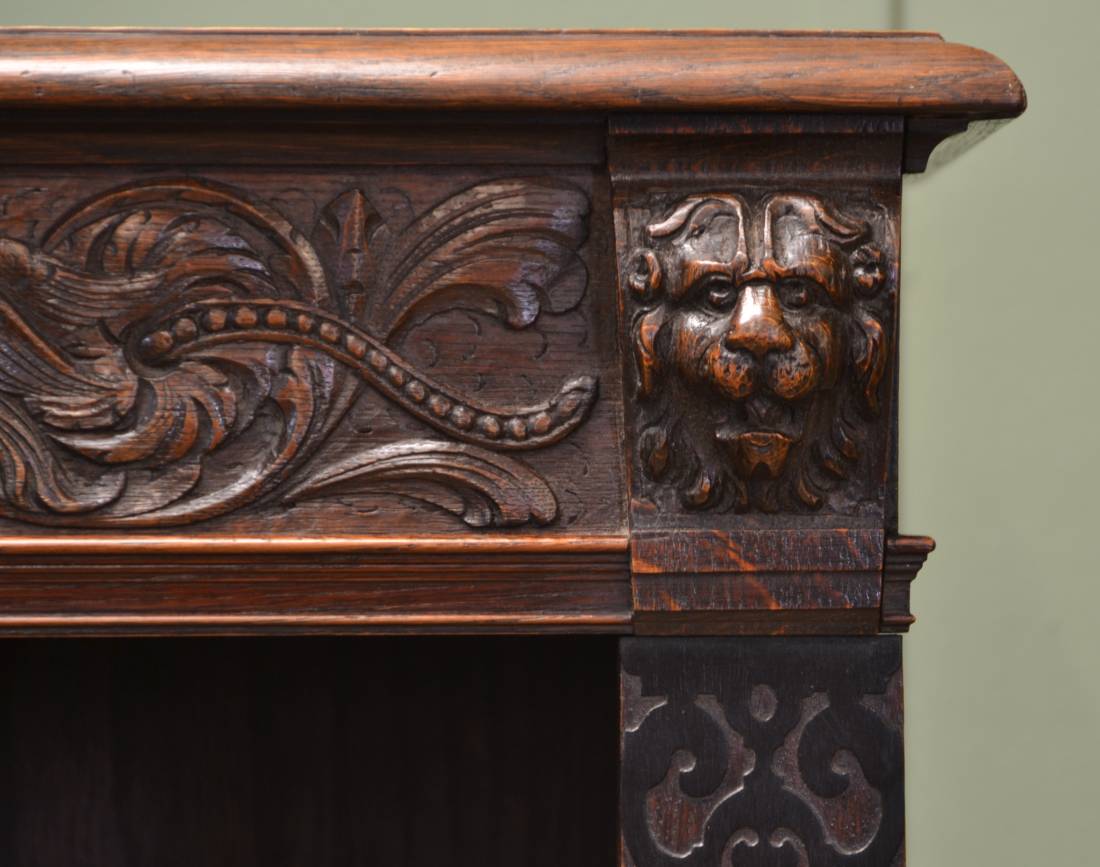 Rams head carving is basically a rams head.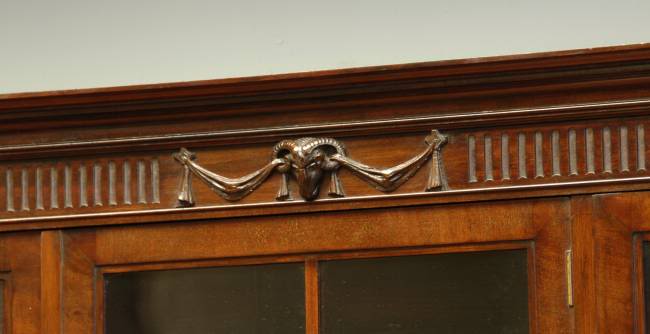 Knuckled arm carving is Knuckle-shaped carving at the end of an arm of an antique chair, sometimes known as Scrolled knuckle arms.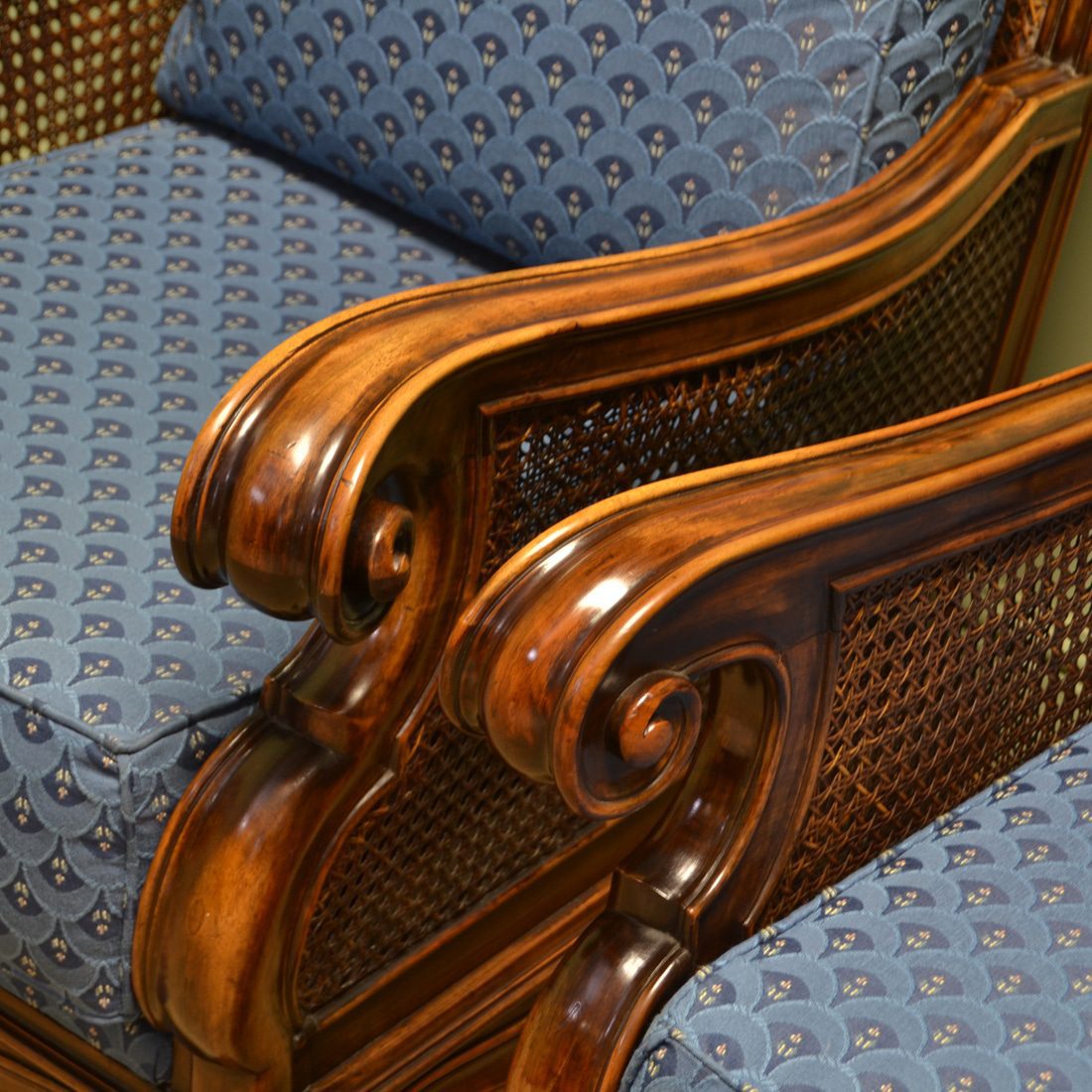 Rosette carving is a circular carving like rose petals.
Diaper carving is diamond shaped lines with dots or forms inside.
Fretwork Carving is small cut out wood shapes but blind Fretwork Carving is carved onto the wood.