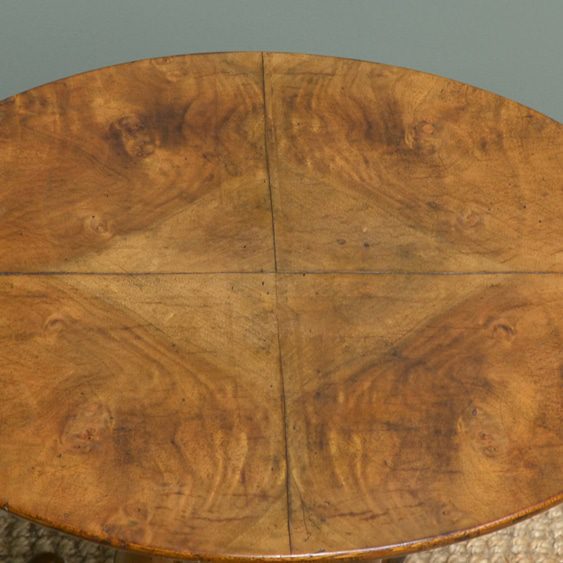 Antique furniture was constructed using different types of Veneer decoration. You can see the different styles of cuts of veneer here, on our informative page showing the beautiful grains used. Below is more detail on the Veneer patterns used in their decoration.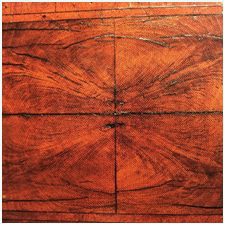 Quarter-Veneered
This design was used in the 17th and 18th century and was found on bureau fall fronts along with a lot of centre table tops. The top was veneered in a quarter pattern radiating out from the centre. The most popular cut used was the figured mahogany and walnut veneer, although the use of burr veneer was also very common. Quarter-veneers were often bordered with further cross banding to form a frame.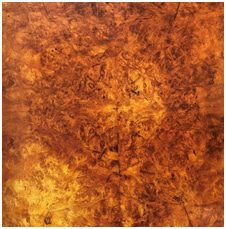 Scarf-Jointed Veneer
This technique was used when a straight edge was not possible or desirable, for example when using burr veneers that come in small pieces. While they may be cut straight along the quartered line, the joints connecting the various pieces should remain hidden to give the illusion that each quarter is in fact one piece rather than a number of pieces joined together.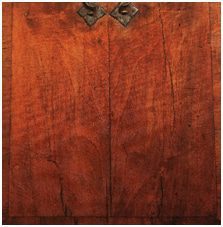 Book Matched Veneer
The book matched veneer surface was obtained by taking two subsequent veneer sheets from a bundle, opening them out and laying them next to each other so that they form a counter pattern, rather like the wings of a butterfly. This was done with figured veneer and can be found on the sides or fronts of antique chests or bureaux and even on the top of antique centre tables.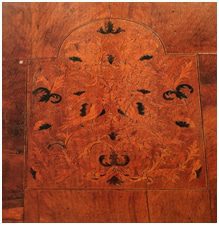 Blocked Veneer
This technique was used during the 17th century, especially on the ends of marquetry chests. It allowed a patterned centre to be veneered around quickly and meant that odd cuts of veneer could be used when a pattern would make it difficult to cut around.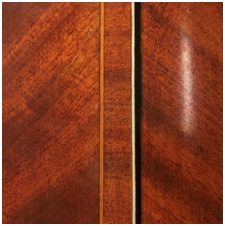 Feathered Veneer
This technique is found on certain 18th and 19th century high quality antique furniture, to give a decorative treatment to a bookcase or cupboard door. The veneer was cut and laid at an angle to form this decorative pattern.