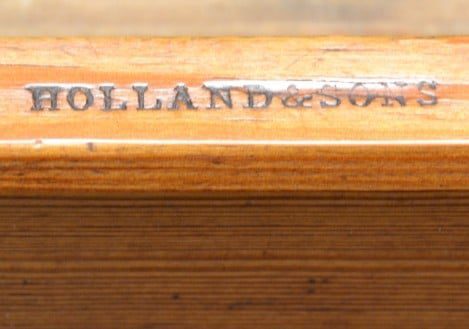 Holland and Sons Antique Furniture (1803 – 1942) were extremely good cabinet makers and they specialised in fine quality furniture. Holland and Sons were founded in 1803 by William Holland and by the middle of 19th century, they were one of the main competitors to the furniture makers Gillow.
Originally, They were cabinet makers and upholsterers called 'Taprelland Holland'. In 1843 they changed their name to 'Holland and Sons' with William Holland in control, a relative of the well known Regency architect Henry Holland.
Holland and Sons soon started to expand quickly and by 1851, they employed over 350 cabinet makers. By 1852 they took on the prestigious firm of Thomas Dowbiggin of 23 Mount Street, London, who had previously made the throne for Victoria's Coronation. Holland and Sons worked successfully not only as furniture makers but also as undertakers and became responsible for the Duke of Wellington's funeral.
William Holland had the firm expanding at a rapid rate and became so well known, they became cabinetmakers and upholsters to the Queen. Their first commission was for Osborne House in 1845, supplying furniture in the Queen's favourite design, 'Louis XVI style' from France. They continued to supply furniture for Osborne House and gained further commissions for Windsor Castle, Balmoral and Marlborough House. Holland and sons also worked for many leading institutions such as the reform Club (we have also supplied the reform club with our antique furniture in the past), the British Museum and the new Houses of Parliament. They were part of many of the important international exhibitions including London in 1862, Vienna in 1873, Paris in 1867 and 1872. They gained worldwide fame for their magnificent designs and quality cabinetmaking, throughout the Victorian era. Holland and sons stayed as a family run business, but sadly closed in 1942.
Here are a few examples of their high quality furniture.
This Spectacular 19th Century Victorian Holland & Sons Large Oak Antique Cabinet / Chest dates from ca. 1880 with Arts and Crafts influences and is of superb quality.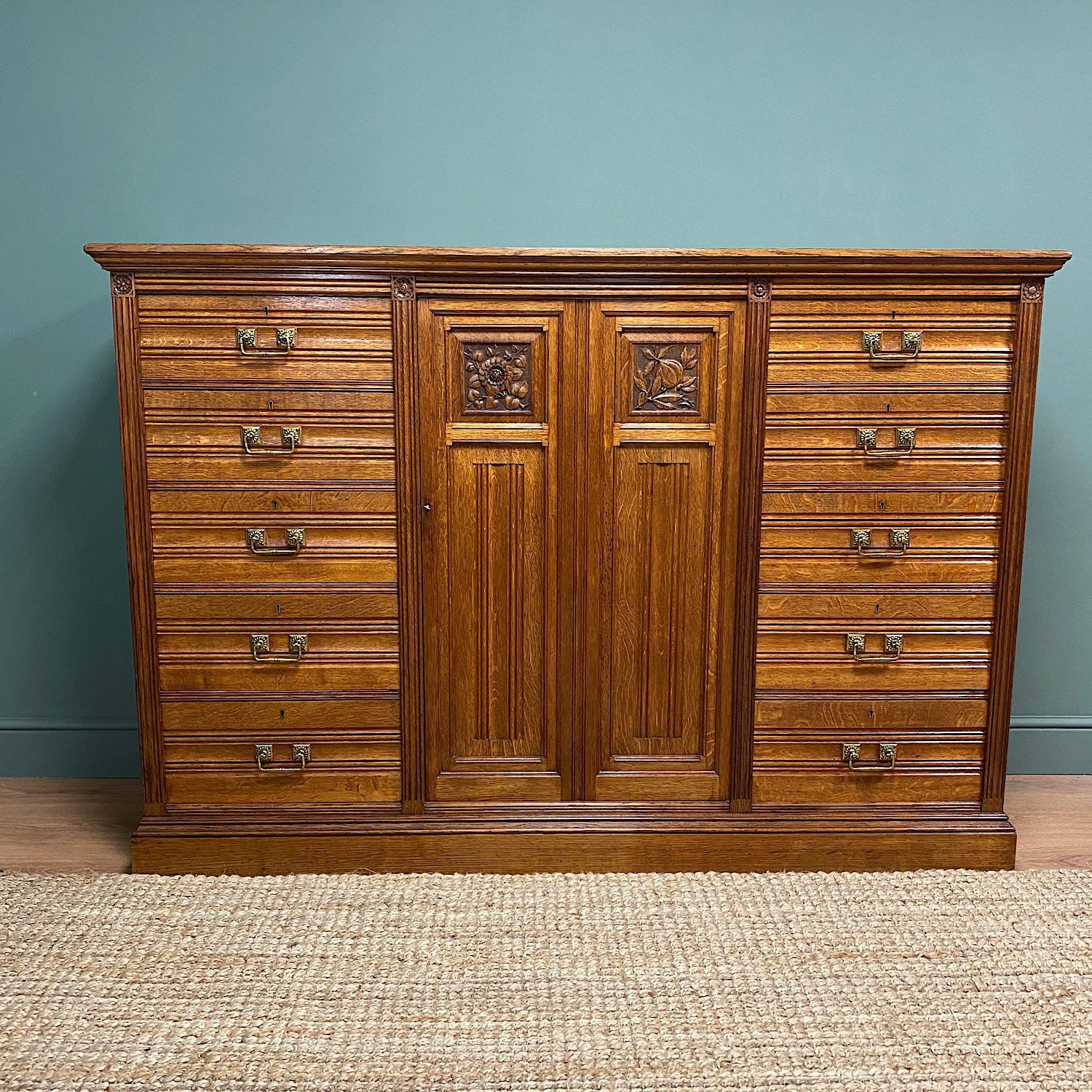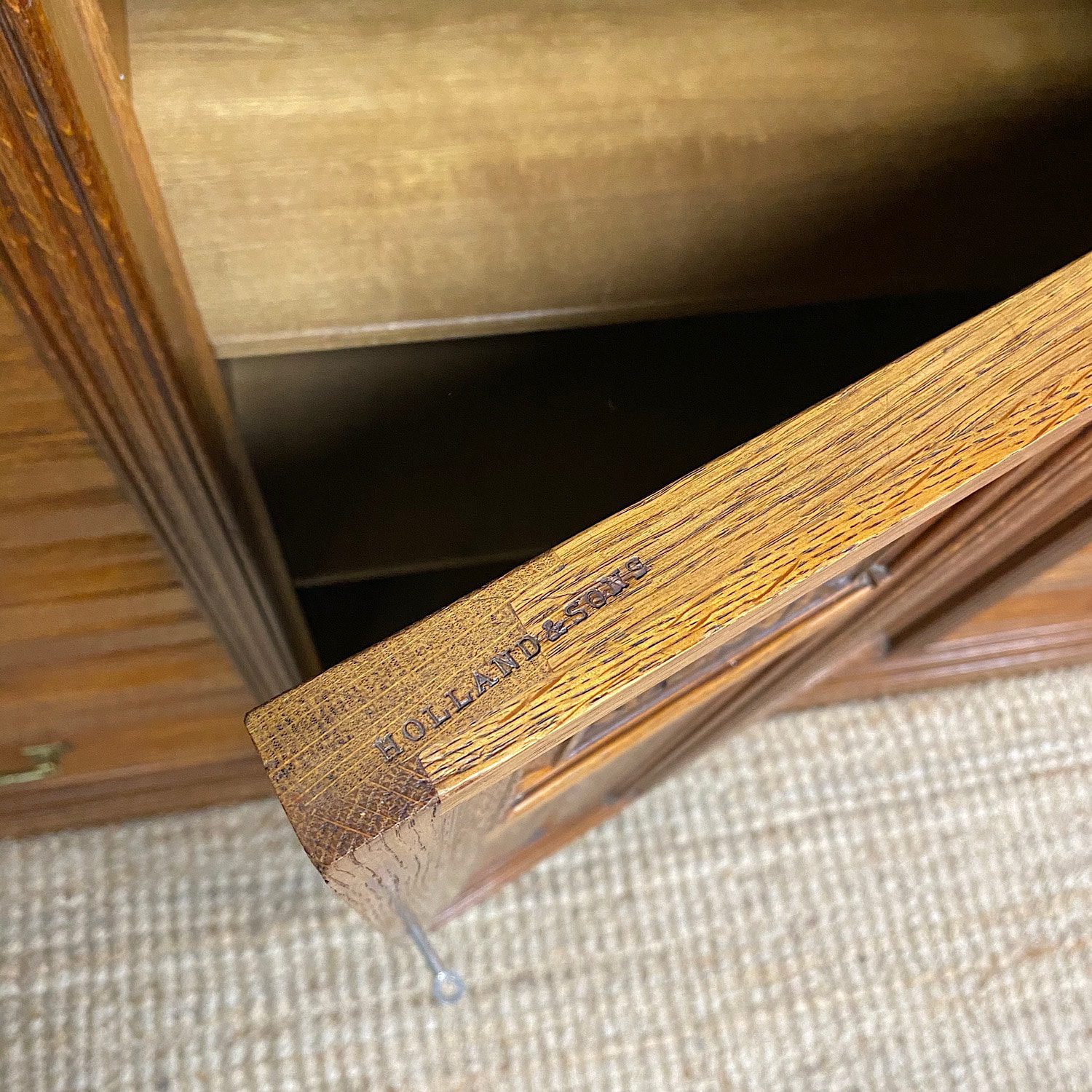 This Magnificent Quality Victorian Antique Sideboard dates from around 1870 and has a moulded shelf with brass gallery above the original bevelled mirror with moulded side supports.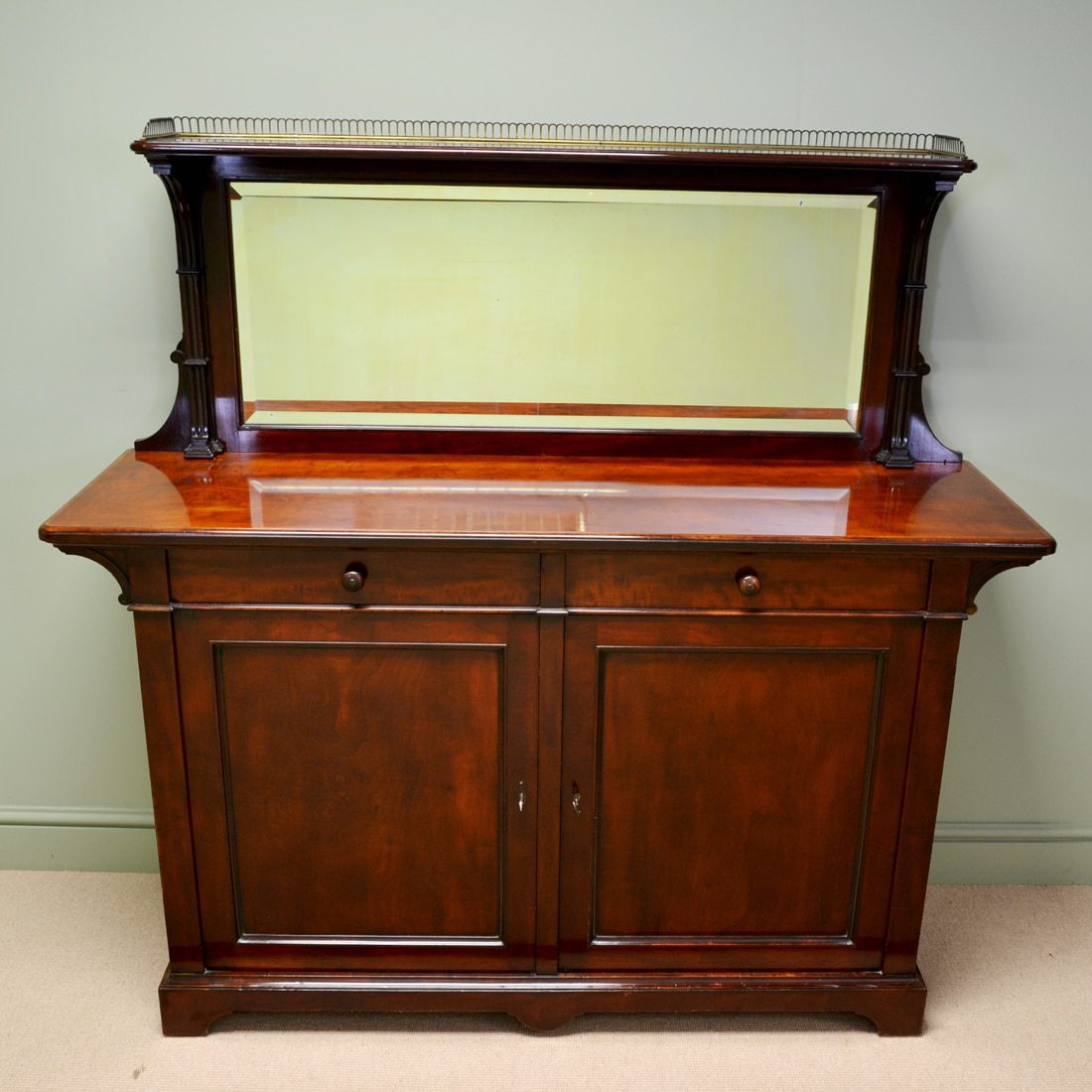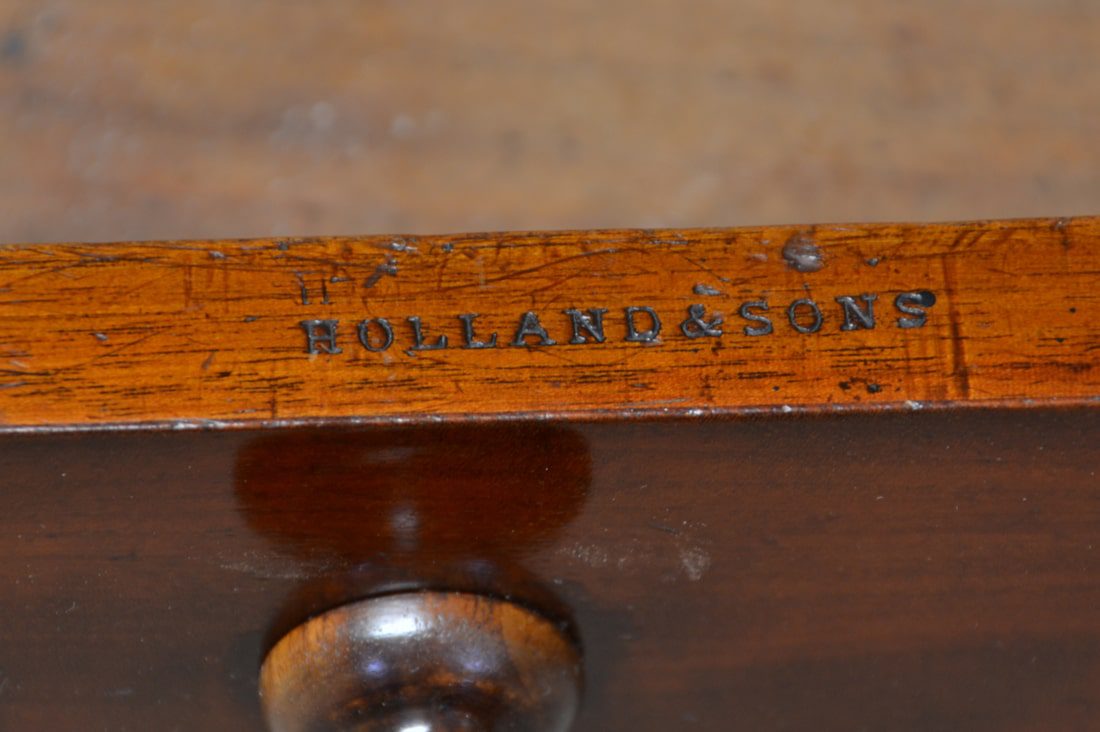 This Writing table was made in the Victorian era in Pitch Pine.
This is a Rare Holland & Sons Antique Ladies Chair stamped J.Osborne.
This unusual Antique Mahogany Open Bookcase on Cupboard is stamped on the drawers.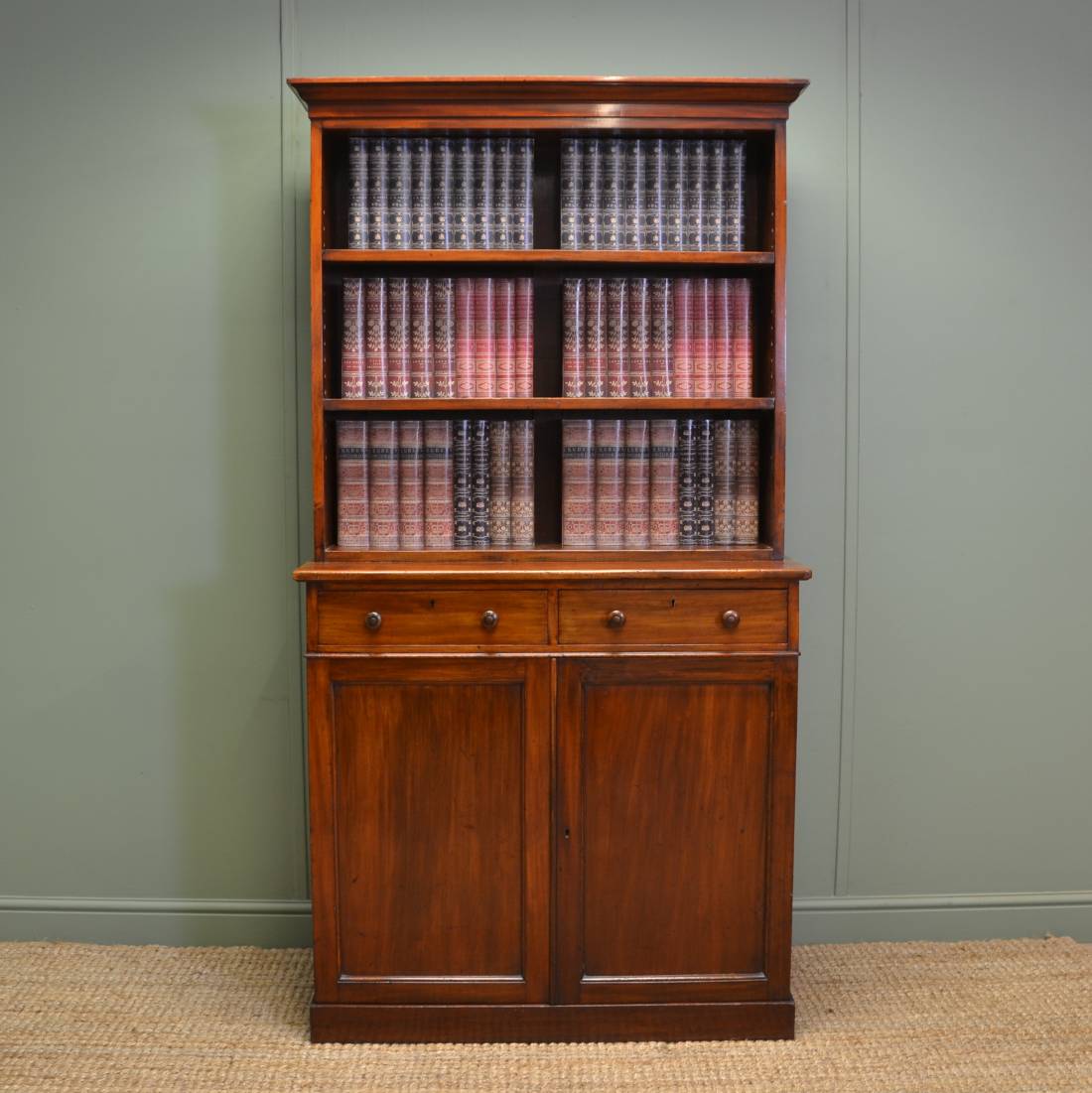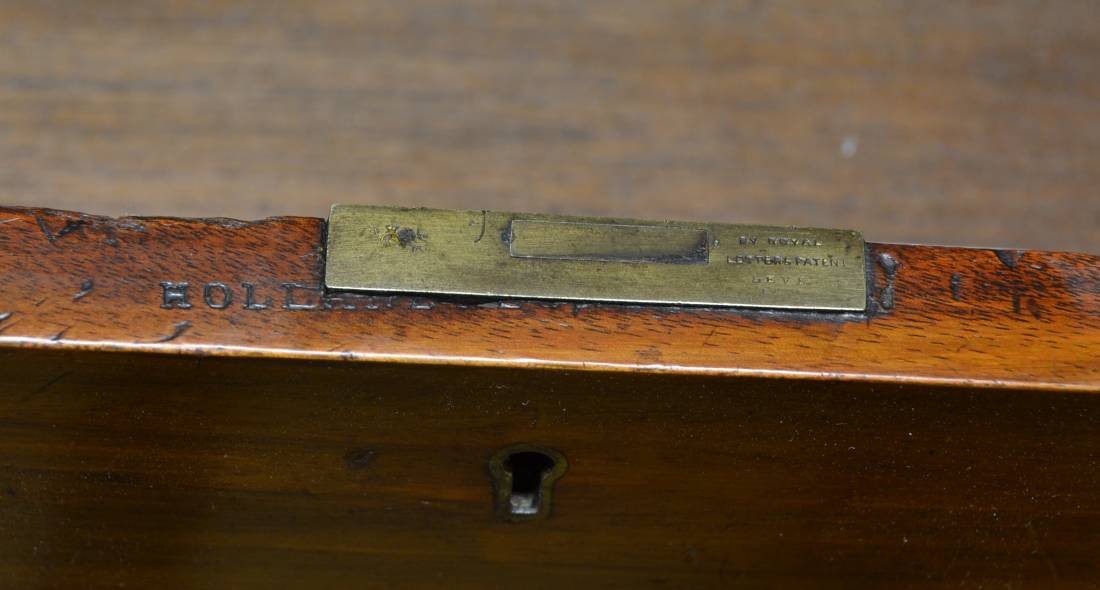 This 19th Century Holland Writing Side Table has a figured top with moulded edge and rounded corners.