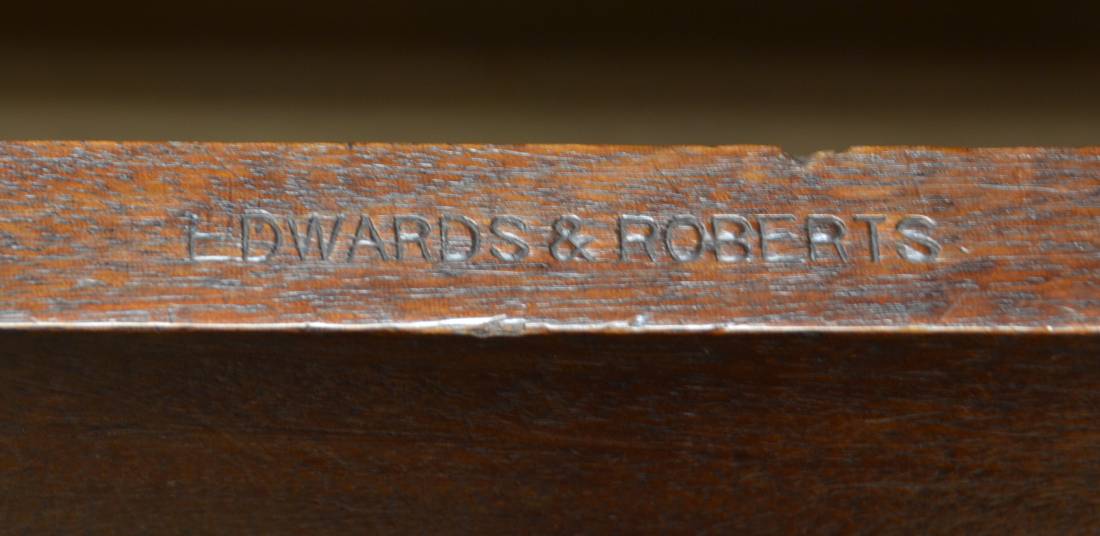 The firm Edwards and Roberts were among the best English antique furniture cabinet makers of the second half of the eighteenth century. The company was founded in 1845 and by 1854 was trading as 'Edwards and Roberts', 21 Wardour Street, 'Antique and Modern Cabinet Makers and Importers of Ancient Furniture'. They became one of the leading London cabinet makers and retailers. They produced high quality furniture, as well as good copies of the 18th and 19th century English and French pieces. There workmanship included furniture with satinwood marquetry and favoured the Georgian designs. They were known for restoring adapting older pieces of antique furniture to suit more modern needs. The quality of timber used was always the best, with fine burr walnuts, figured mahogany and lighter toned satinwood. You can see some wonderful examples for sale and if you are interested in buying high quality pieces like this look at our full inventory on our website at antiques world.
Previous examples include this Magnificent Edwards & Roberts Victorian Antique Figured Burr Walnut Linen Cupboard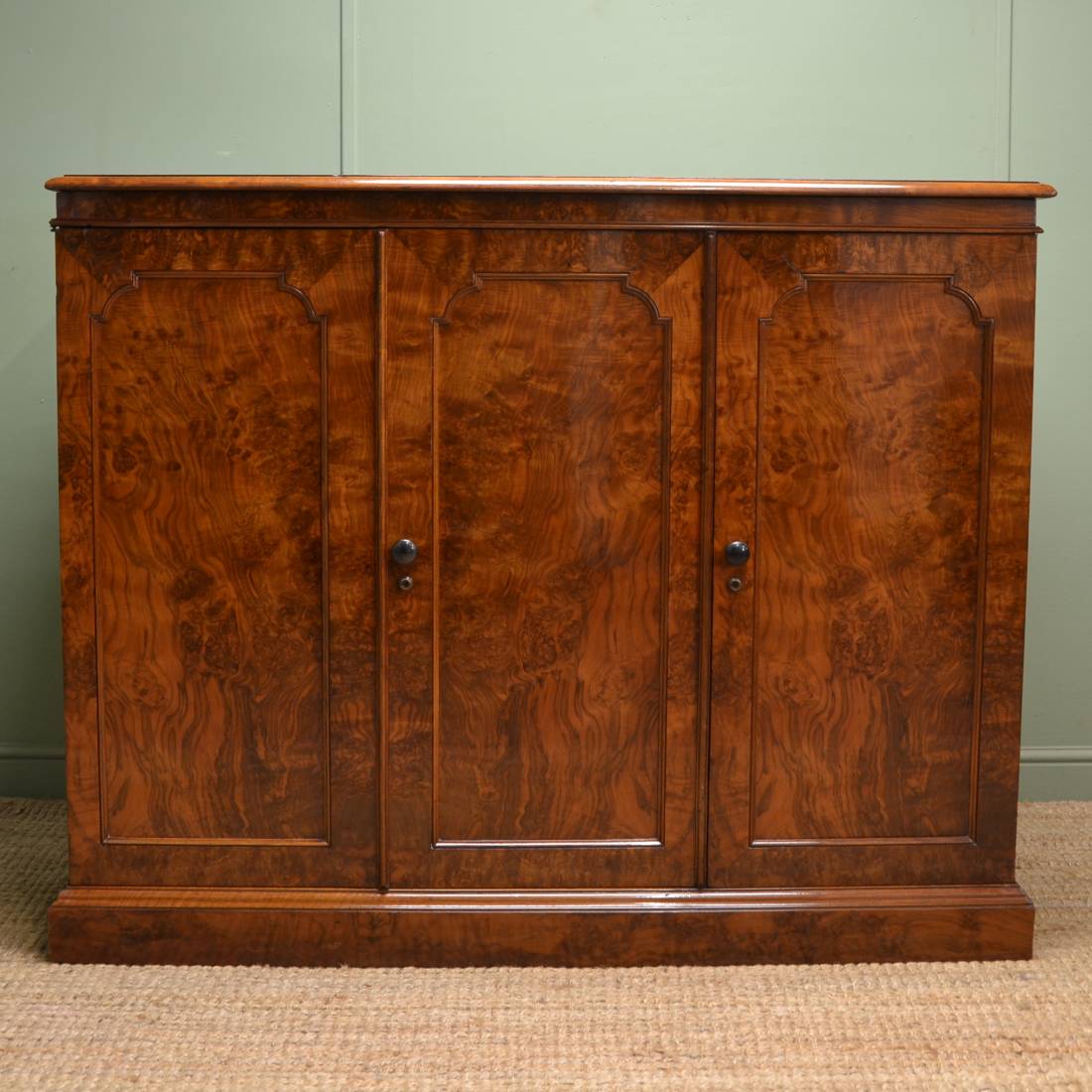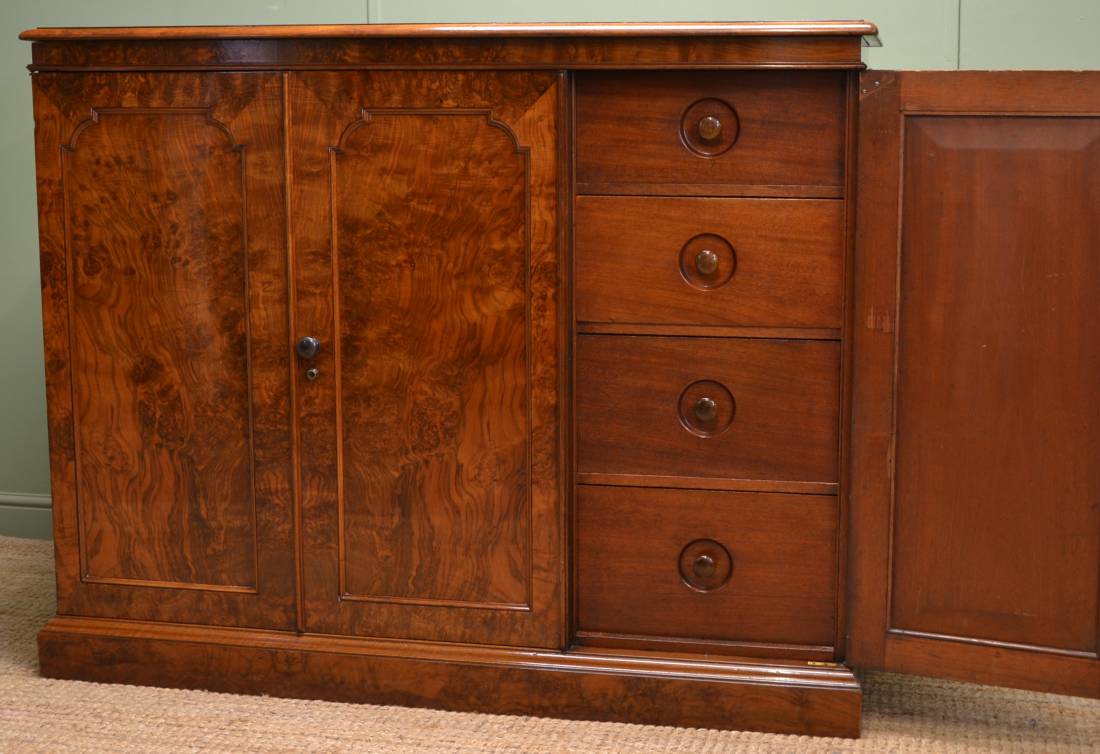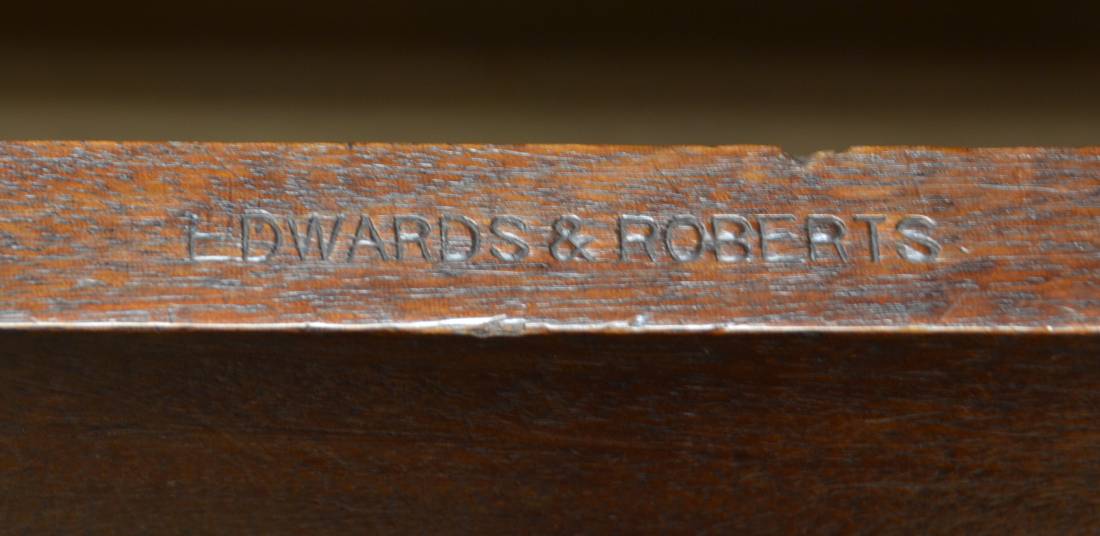 Dating from Around 1860, In the Victorian Era, This Spectacular Side / Writing Table has been stamped by the renowned cabinet makers Edwards & Roberts. It has a beautifully figured moulded top with rounded corners, has elegant arched mouldings and fine decorative carvings.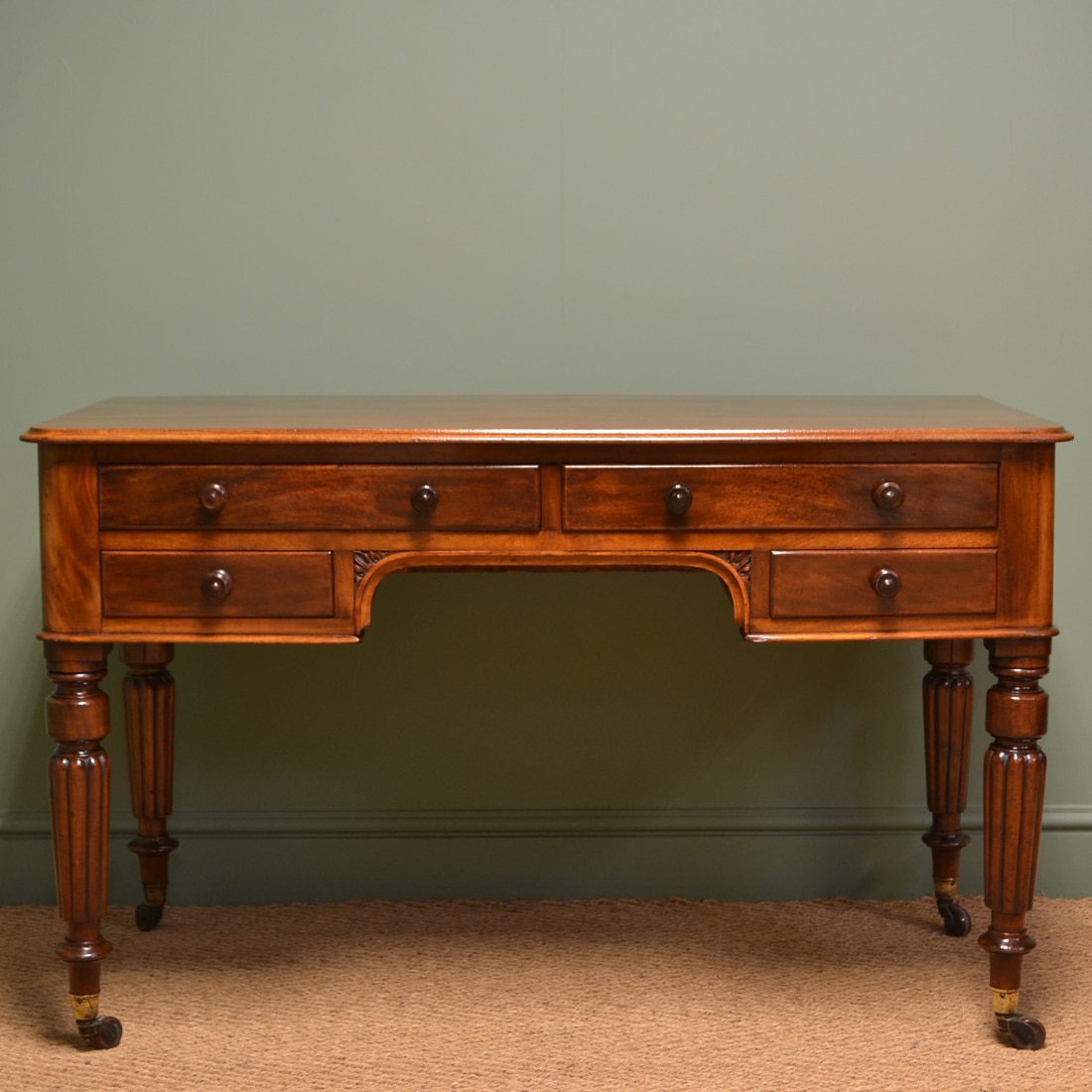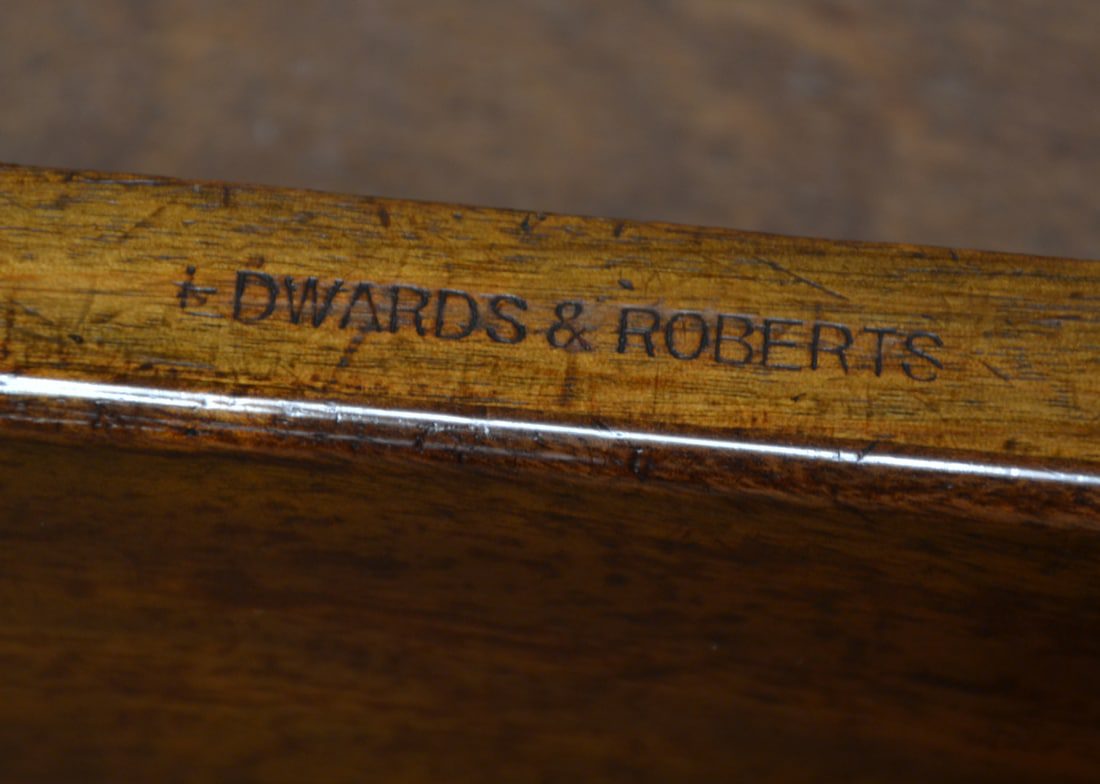 This Spectacular Golden Oak Victorian Edwards & Roberts Antique Side Table stands on four stunning turned carved legs with H stretcher.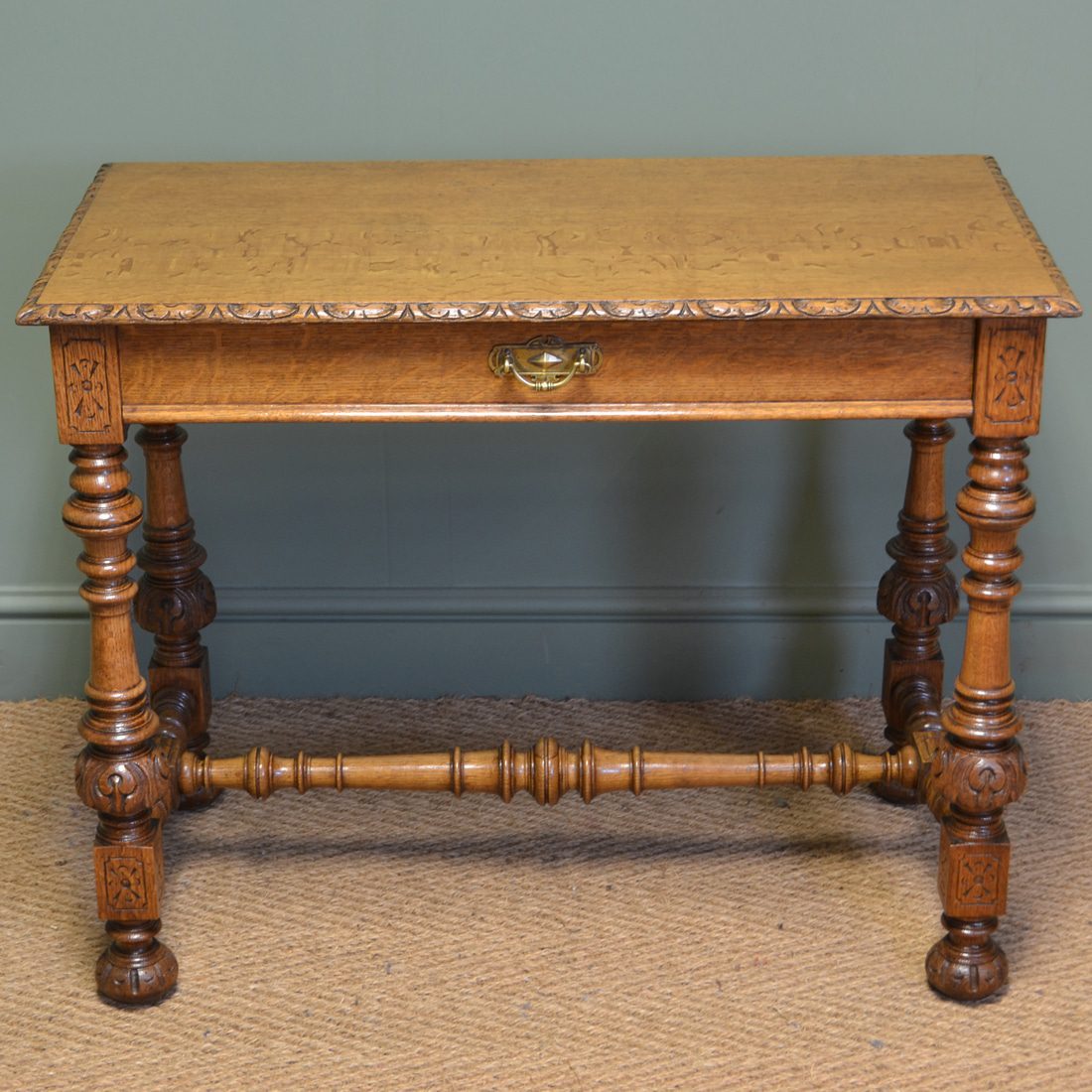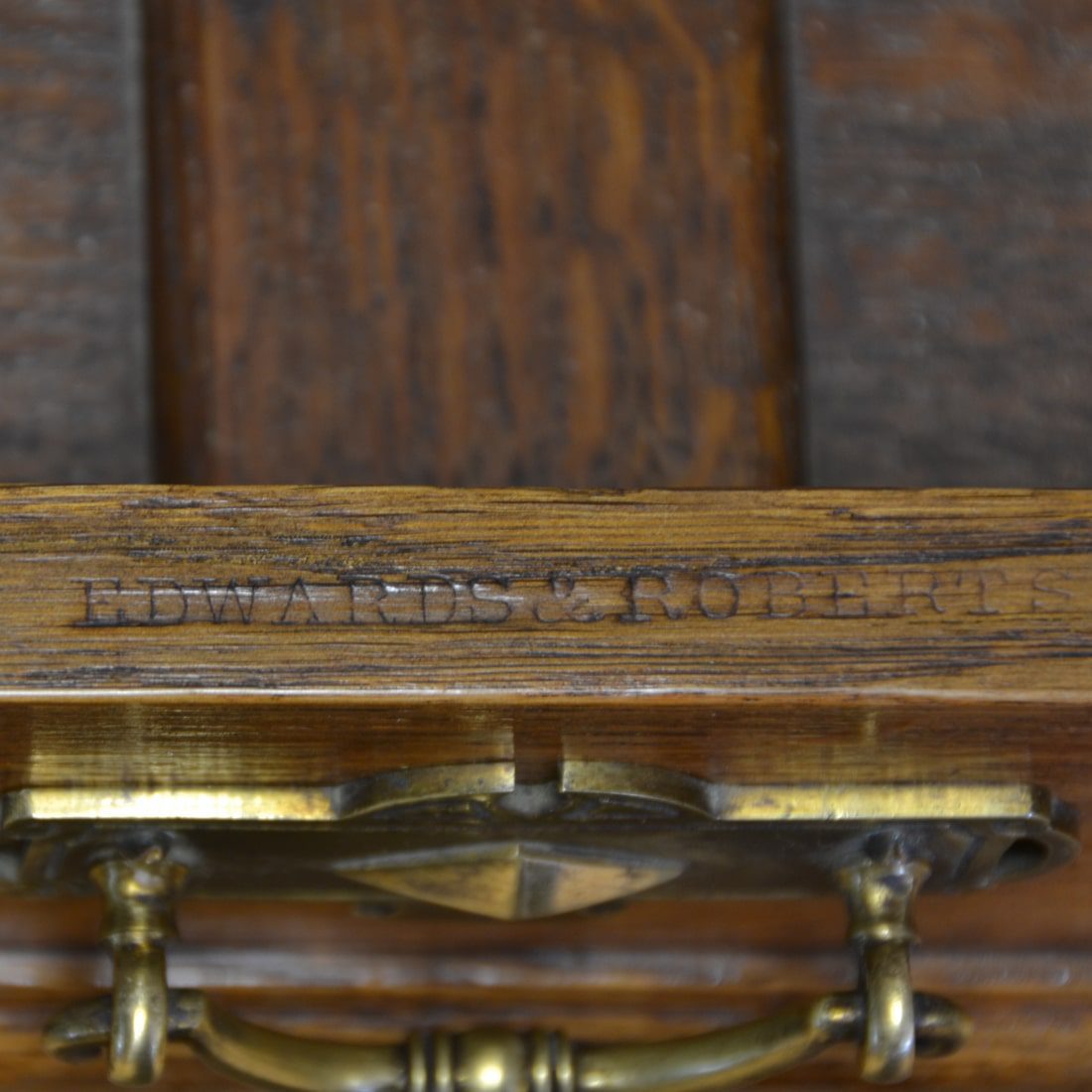 This is a very early example, it is a Georgian Mahogany Small Antique Chest Of Drawers. It is stamped and full of beautiful country charm and character with oak lined cock beaded drawers, brass swan neck handles and stands on shaped bracket feet.