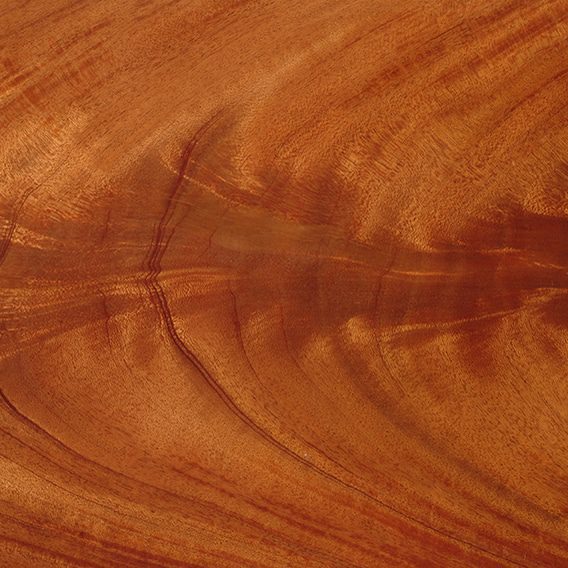 Antique Furniture – Types of Wood
Here is a selection of woods used on antique furniture, below is a comprehensive guide into the woods and history behind each type of timber used throughout the centuries.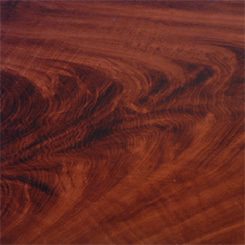 Mahogany
Mahogany is a close grained hardwood, native to South America and the West Indies. It varies in colour from dark brown to red and occasionally has a spotted effect. As the girth of the tree is broad furniture makers were able to use a single cut of wood for a table top. Furniture made from mahogany became very popular in Britain from mid 18 th Century, followed by the rest of Europe.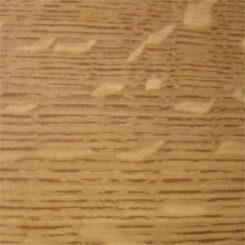 Oak
Oak is a slow growing tree, taking between 150 – 200 years to reach maturity, there are more than 300 varieties of oak. The wood is hard and pale in colour, but darkens to a rich brown with age and polishing. Furniture made from oak is usually heavy, solid and simple in design. From the mid 17 th Century oak was mainly used for the carcass and drawer linings of furniture. Oak was a popular wood used in the Georgian era and made a revival in late Victorian times.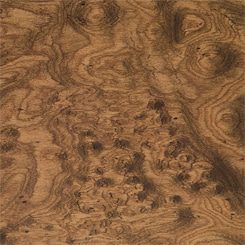 Walnut
Walnut is a close grained hard wood, the colour varying between light golden brown and light grey brown, often with a rich grain pattern. Burr Walnut is the term for walnut with knotty whorls in the grain where injuries occurred on the trunk or the roots of the tree. Burr walnut comes from a growth on a tree where the grain has grown in a deformed manner. It is commonly found in the form of a rounded outgrowth on a tree trunk or branch that is filled with small knots from dormant buds. This is a special form of walnut that has a brown background with dark brown streaks, crammed with numerous darker brown knots with circular "eyes". Burr walnut was first used in the 17th century for decorative veneering, when it's cut by cabinet makers it forms a beautifully figured veneer used on antique furniture. Native to Southeastern Europe, Central Asia and Western China.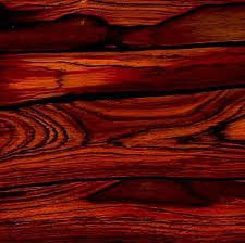 Rosewood
Rosewood is a very dark brown hardwood, with an almost black wavy grain. The name comes from the scent released when the wood is cut. It is used for inlaid decoration and veneer, but was not used for making solid furniture until the early 19th Century. This wood comes in two forms: Indian rosewood and Brazilian rosewood. During the 18th century, Indian rosewood was more commonly used in solid pieces of furniture, while Brazilian rosewood was more favoured in veneer form during the 19th century. For 300 years, trade of rosewood was central to Brazil's industry, but now the trees are nearing extinction. Timber is also present in other countries in tropical America, Southeast Asia and Madagascar.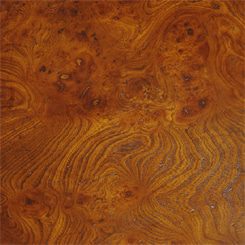 Elm
Elm is a hard and durable wood. Chairs were made from elm in the Georgian period. It has a particularly attractive grain and polishes well. Elm is found in Central Asia and Indonesia.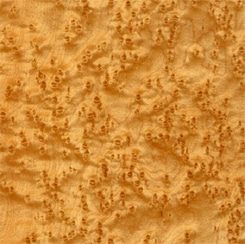 Bird's–Eye Maple
Bird's–Eye Maple was popular for veneers in the Regency period, and was also used in Victorian and Edwardian bedroom suites. The wood is specked and polishes well. The figure is caused by unfavourable growing conditions for the tree. The sugar maple attempts to start numerous new buds to get more sunlight, but with poor growing conditions the new shoots are aborted, and afterwards a number of tiny knots remain. Birds eye maple is frequently sold in veneer form, but solid lumber is available as well. Canada and the United states yield the greatest supply.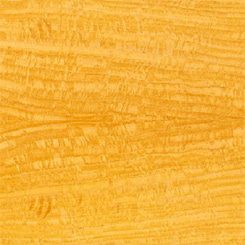 Satinwood
Satinwood is a hard Yellowish close grained wood, native to West India and Sri Lanka. Satinwood became popular in the early 19th Century, It was used for veneers, inlaid decoration and the pale colour made it suitable for painting. It made a revival in the Edwardian era.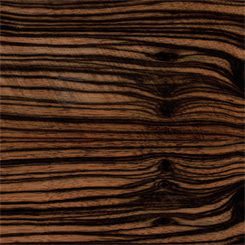 Calamander
Calamander or coromandel is hazel brown in colour with black stripes. It is a very heavy and hard wood. Coromandel wood has been logged to extinction over the last 2 to 3 hundred years and is no longer available for new work in any quantity. Furniture in coromandel is so expensive and valuable. Calamander is a member of the ebony family. It was popular in the Regency period and was used for veneers and banding on antique furniture. Native to India and South East Asia.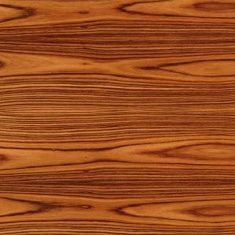 Kingwood
Kingwood is a rich dark purplish streaked hardwood with straight grain. Kingwood is among the densest and probably strongest of all the rosewoods. It was commonly used for veneers and inlays on pieces of antique furniture and was used for parquetry decoration, particularly in France. Kingwood is Native to Brazil and occasionally from Mexico.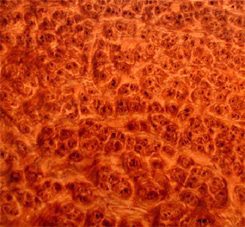 Amboyna
Amboyna is among the most expensive and sought-after of all burls in antique furniture and boxes and is frequently used as veneer. The name is derived from Ambon Island in Indonesia, where much of the figured wood is believed to have been initially exported. Amboyna is commonly seen on fine quality pieces of antique furniture.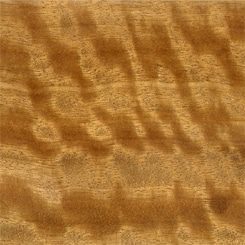 Satin Birch
Satin birch is a fine grained and light coloured hardwood often used in Victorian pieces of antique furniture. When Victorian cabinet makers used to cut birch on an angle this made a very unusual grain and this grain was known as tiger or zebra stripes, this is how satin birch got it's name.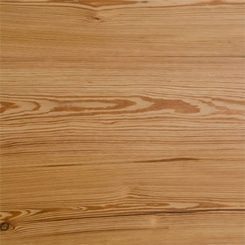 Pitch Pine
Pitch pine is a softwood which is orange to reddish brown in colour and and was popular in the Victorian period on country furniture and church fittings. Frequently it grows in multiple or crooked trunks, It is also not very fast growing. Pitch pine is Native to North, Eastern America, Central America and the Caribbean.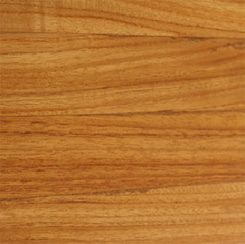 Teak
Teak was mainly used in Victorian Campaign Furniture and tends to be a golden or medium brown coloured hardwood which usually has straight grain, though it can occasionally be wavy or interlocked. In some instances it may be necessary to wipe the surface of the wood with a solvent prior to polishing to reduce the natural oils on the surface of the wood. Teak can have a leather like scent when freshly cut or machined. Native to southern Asia.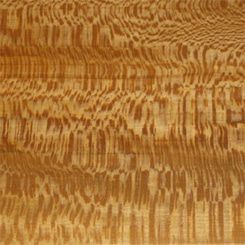 Sycamore
Sycamore is a hard, pale wood with a fine even grain. It is also known as Harewood and was used in veneers in fine Regency Furniture. Sycamore was also used in country furniture like kitchen table tops as it is a durable wood so could be wiped down and used on a regular basis.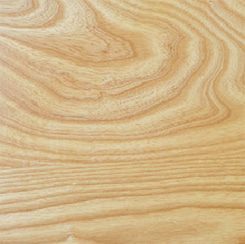 Ash
Ash is a strong hardwood often used in Georgian and Victorian furniture as it was locally sourced. Ash is usually a lighter shade and can be nicely figured with a straight grain. It was also used as drawer linings in chest of drawers and wardrobes.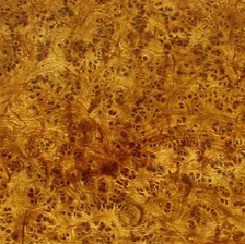 Pollard Oak
Pollard Oak is formed from growths on the side of tree trunks caused by fungus. Pollard Oak was very difficult to cut and lay by hand so it wasn't until the introduction of Victorian Machines when this wood was used more frequently on antique furniture.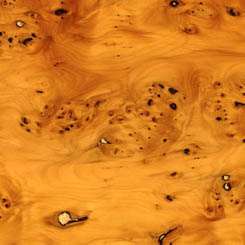 Yew
Yew is one of the hardest and most durable of the soft woods. 18th Century Cabinet makers used to cut the Yew timber to form unique grain figuring for example on Windsor chair seats and table tops. Yew is a warm golden colour and the best examples came from trees growing in mountain areas.