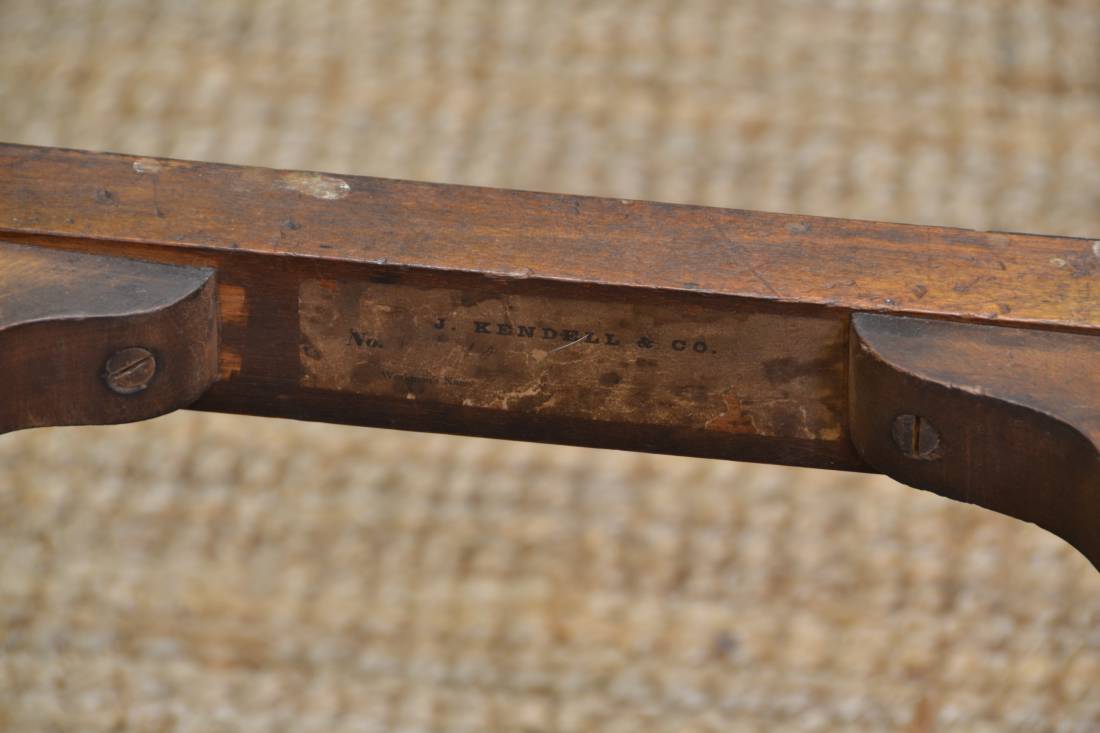 Antique Furniture by J Kendall & Co cabinet makers
J Kendall & Co were cabinet makers from Leeds, Yorkshire and who's craftsmanship is seen to be on a par with that of Gillows. J Kendall stands for John Kendall who was established between 1783 to 1840 and is listed in the G.Beard & C.Gilbert, Dictionary of English Furniture Makers 1660-1840, as an important Leeds maker. J Kendall & Co was eventually taken over by the well known firm of Marsh and Jones, later to be called by their better known name Marsh, Jones and Cribb. From the 1830's J Kendall & Co adopted the policy of labelling furniture (as illustrated below). Amazingly there are two cabinet makers listed at J Kendall & Co in ca.1837 with the same last name of Shaw working in Leeds, one at Nevile St who was called James Shaw and the other at Ivory St called Joseph Shaw. They may have been family members who were brought up in the same trade. The craftsmanship of these pieces of furniture can be superb with very fine timbers used indeed. They did use simple woods like oak and mahogany but some of the best examples were in rosewood, very often solid rather than veneered like other pieces of the period.
Below are some examples but browse through our categories to see if you can find other examples for sale by this super cabinetmaker.
Set of Six, Superb Quality, Antique Rosewood Dining Chairs – J Kendall & Co.
Beautiful Victorian Rosewood Antique Side Chair by J. Kendall & Co. The craftsmanship and fine timbers used to create this delightful chair are clearly evident and dates from around 1860. Of lovely small proportions this wonderful chair could be easily placed in a living room or bedroom. It has a beautifully figured rosewood frame with curved back and splayed legs with brass castors and has been recently upholstered in a neutral cream fabric with delicate print.