Marsh, Jones & Cribb were renowned antique furniture cabinet makers in the Victorian era. They were known for their quality craftsmanship from Gothic to simple Arts & Crafts designs. They began as cabinet makers, ca. 1850 in Leeds as Marsh & Jones of Leeds. They later expanded to Cavendish Square, London when the well known cabinetmaker of Soho, London Henry Humphries Cribb sent his son to serve his apprenticeship with Marsh and Jones. After he had finished his apprenticeship in ca. 1867 he was offered a partnership in the company leading to the new and well known name by today's antique collectors, Marsh, Jones & Cribb.
They made antique furniture by well known designers such as Charles Bevan and Talbert and many of these pieces were in famous exhibitions.
Their earlier examples were mostly known for their Gothic appeal with Charles Bevan helping with these designs. The most sought after designs today by Marsh, Jones & Cribb are from the Late Victorian era in the Arts & Crafts design with W.R. Lethaby who was their senior designer.
The interesting thing about Marsh, Jones & Cribb furniture is the paper labels used, with their makers stamp, cabinet makers name and signature with date, all hand written. It is amazing how many of these labels survive and we get some fantastic examples for sale. If you are interested in these pieces please visit our antique furniture page to see what we have on offer but below are some very nice examples of previous stock.
This is a Magnificent "Marsh, Jones & Cribb" Large Victorian Oak Antique Desk example with the original paper label dated 1895.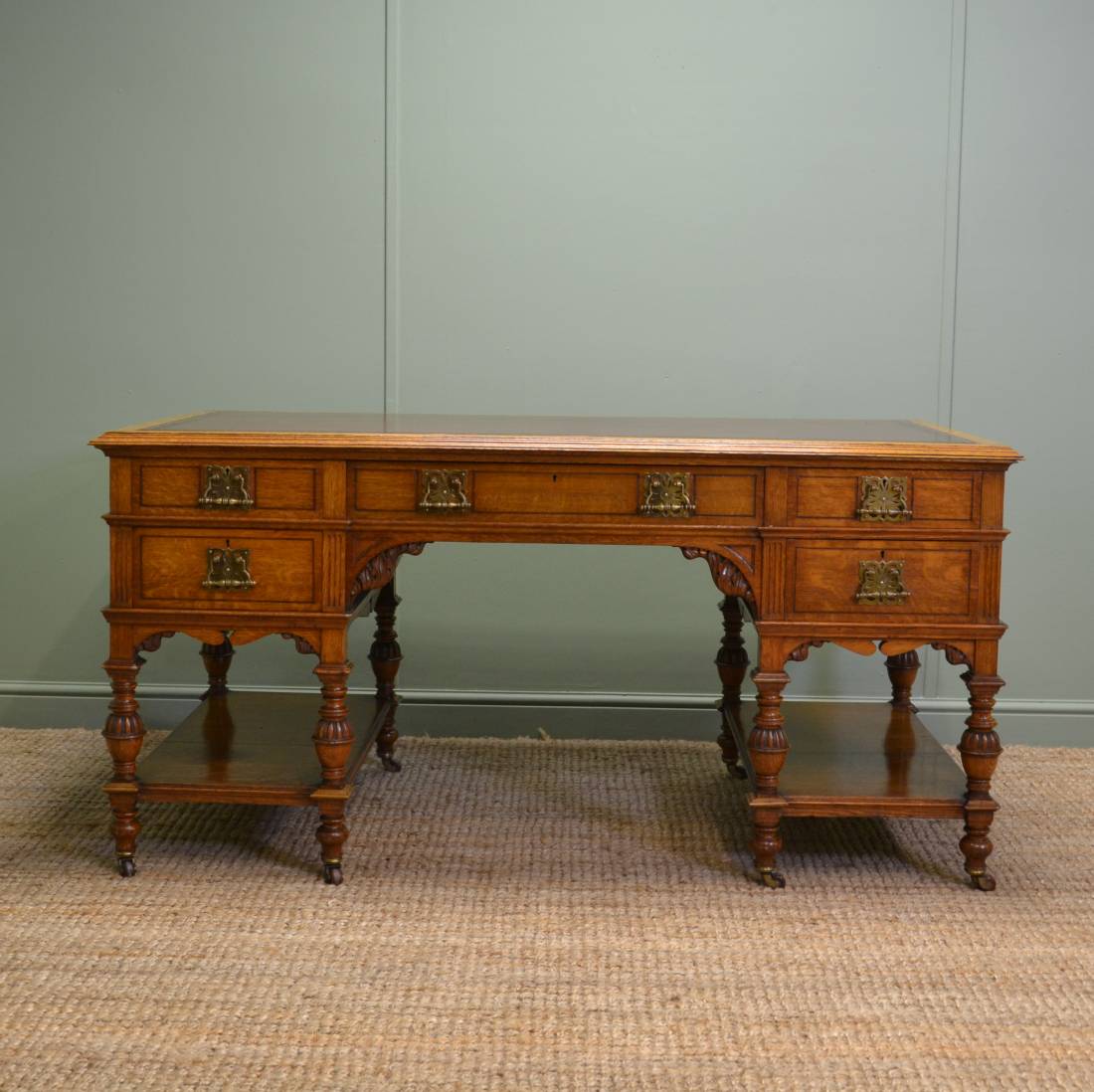 This is a Magnificent Marsh, Jones & Cribb Figured Burr Walnut Victorian Antique Credenza, it is truly breathtaking and dates from around 1870. It has a stepped moulded top above four glazed doors and ebony cross-banding along with gilt string inlay.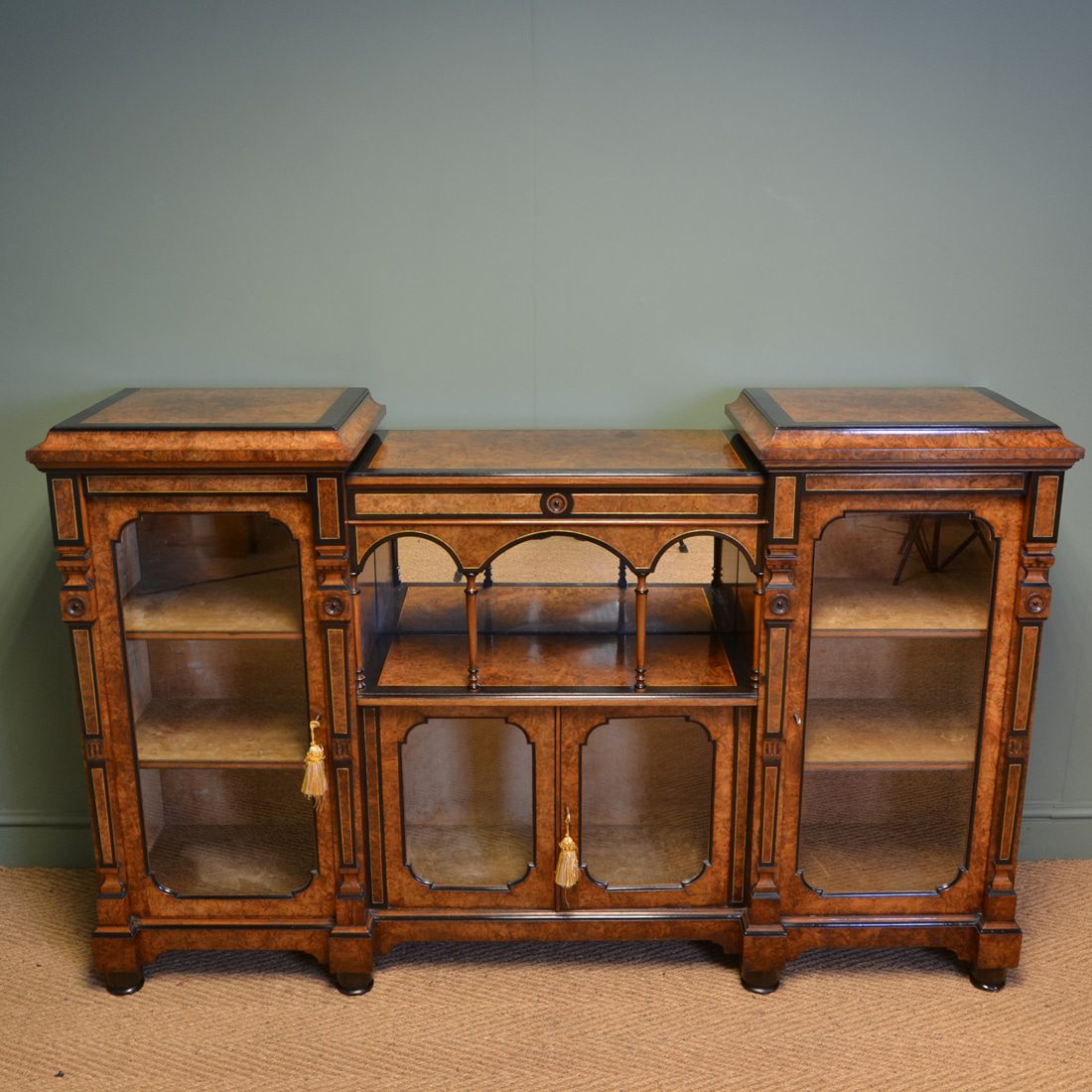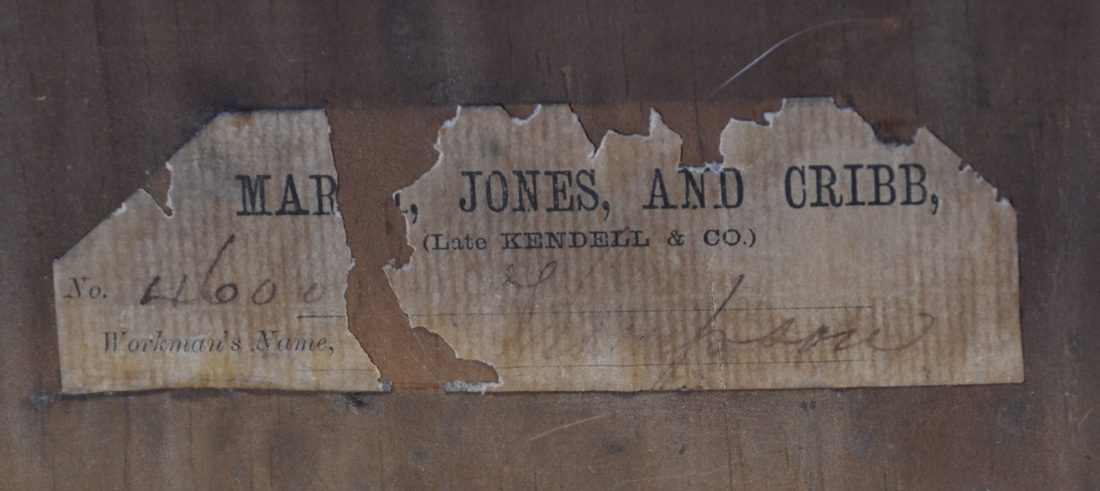 This Stunning 19th Century Victorian Marsh Jones & Cribb Antique Stool / Ottoman dates from ca. 1880, with a a studded leather top that is hinged and the interior has two shaped dividers, ideal for news papers or magazines.