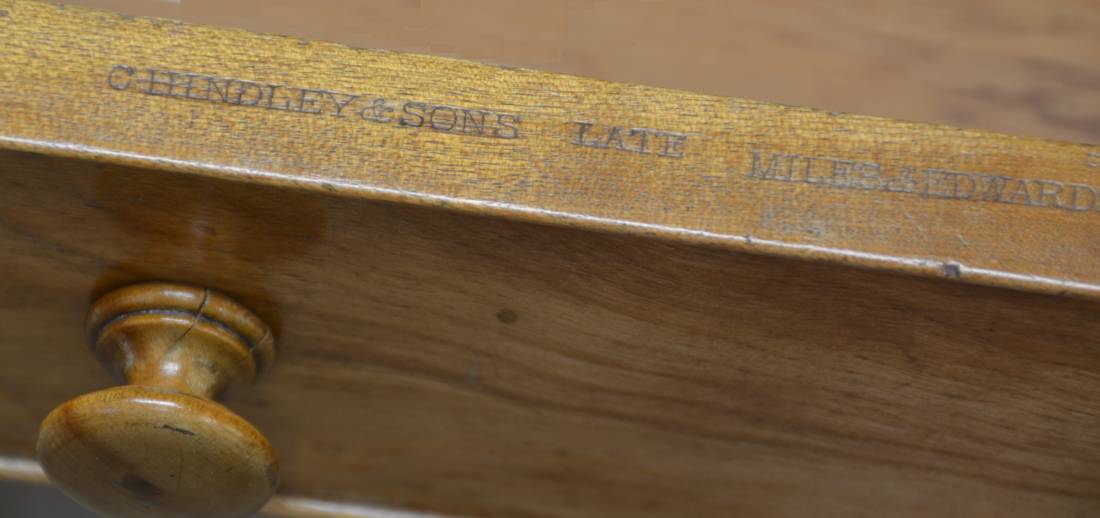 Miles and Edwards were renowned cabinet makers who produced fine antique furniture from 134 Oxford St London. They were later taken over by C Hindley and Sons in 1844. Henry Miles and John Edwards were working together between 1822 until 1844 where they made fine furniture for important customers including the Empress of Russia and the British Ambassador in Paris.
In 1844 Miles and Edwards were taken over by Charles Hindley and Sons. Their high quality cabinet makers flourished, earning them a Royal Appointment, and a part in the Great Exhibition. Both companies are listed in the Dictionary of English Furniture Makers 1660-1840 by the Furniture History Society. Over the years they produced some outstanding pieces of antique furniture.
Below are a few examples that we have sold in the past.
This Elegant Quality Satin Birch Writing Table by C Hindley, Late Miles & Edwards, Oxford St London is a true quality piece, it has a beautifully figured moulded top with low raised edge above two drawers with cock-beaded edges and fine turned original handles. This elegant piece stands on four beautiful octagonal turned legs with quality brass cup castors.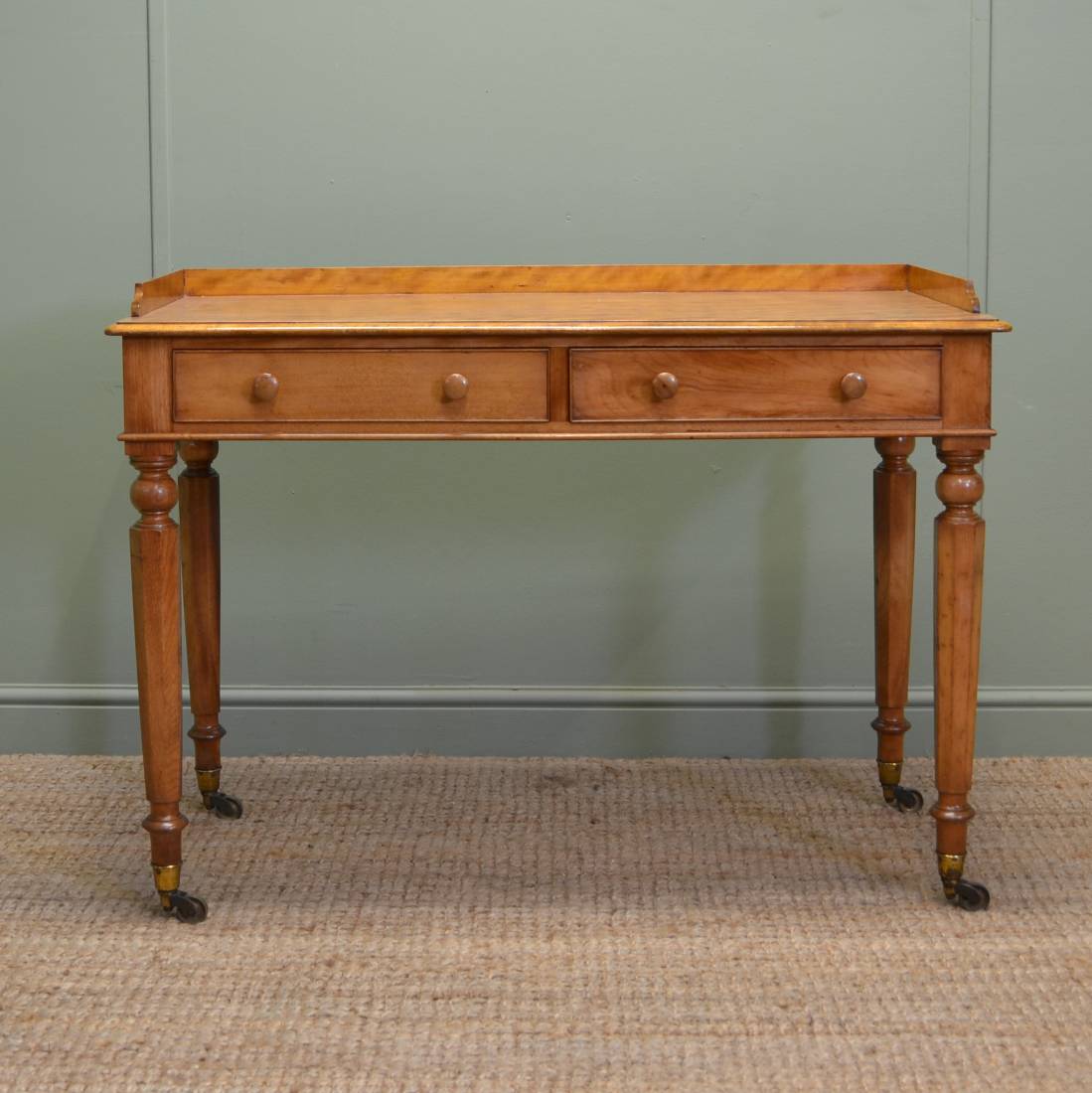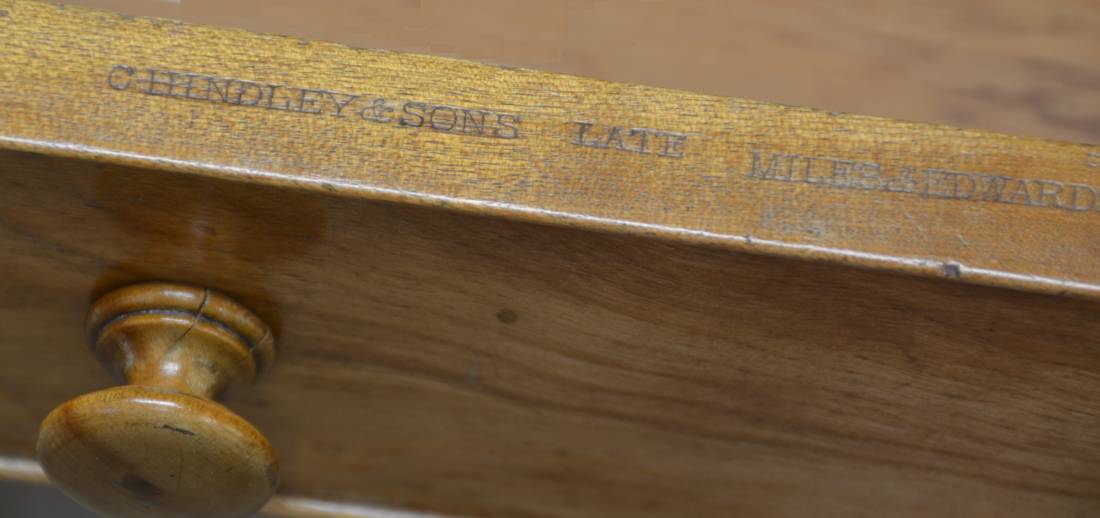 This Spectacular Quality Figured Oak Victorian Antique Writing Table by Hindley & Sons dates from around 1850, with moulded edge and rounded corners, it has a green leather writing insert.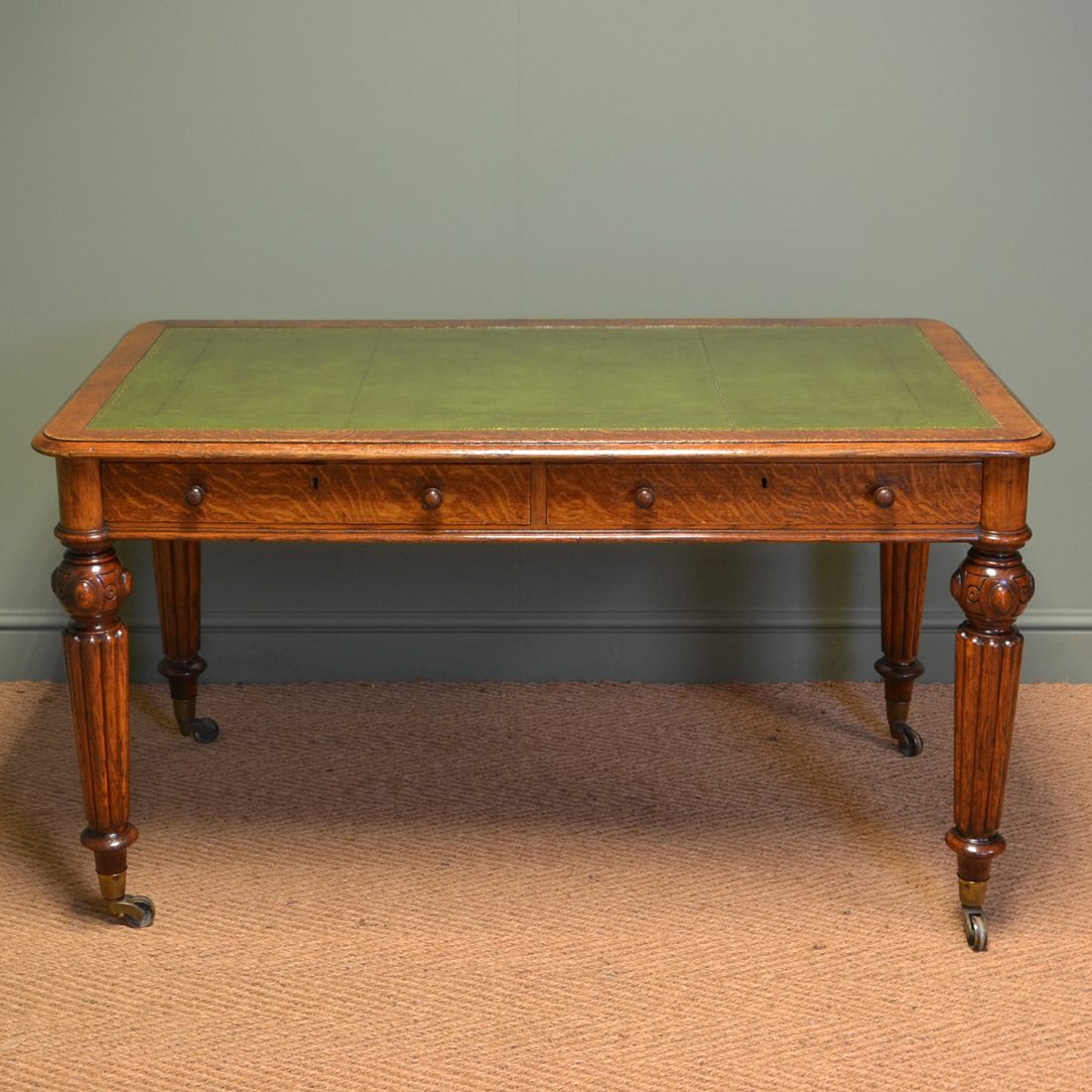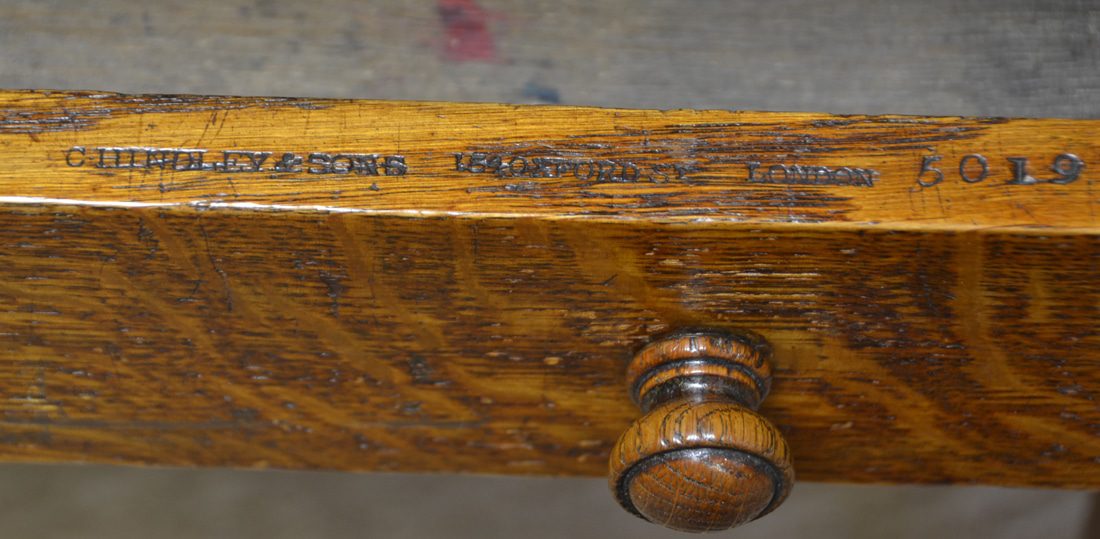 This Stunning 19th Century Antique Mahogany Library Table is stamped and has two spectacular barley twist columns with splayed legs on turned feet with hidden casters.