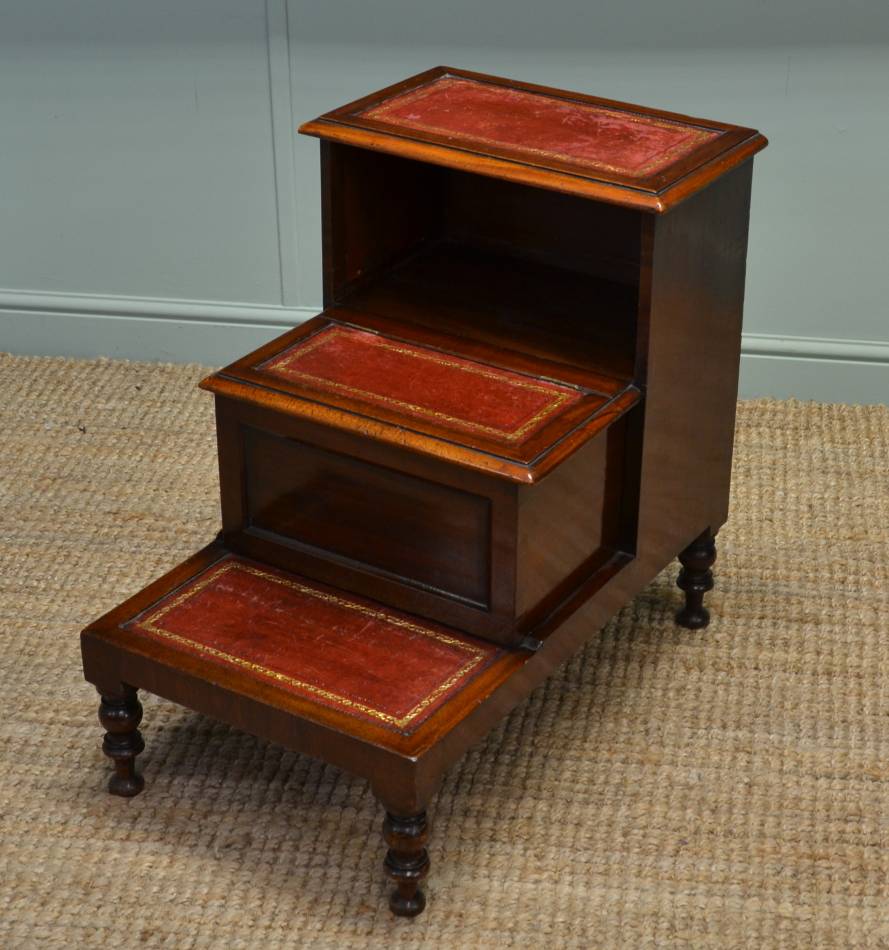 Antique bed steps and Antique Library Steps were a Victorian invention usually with a dual purpose.
In the bedroom, as beds were quite tall with large stuffed mattresses, you would need these steps to climb into bed, especially as people were shorter in the 19th Century. Quite often they would have a lift up lid with a concealed porcelain commode built into them. Antique Library Steps were used for the help to reach top shelf on a large Victorian bookcase in a library. Each step would usually have a moulded edge with tooled leather insert for extra grip when climbing on them. On library steps, the central step pulls out and has a hinged lid which when opened reveals a useful storage area rather than a commode. Both types of antique steps would stand on four turned feet and be built using Mahogany timbers.
Occasionally you can see Library steps in the Metamorphic Chair design constructed from Oak, consisting of a small folding staircase that can be transformed into a chair, first built in the mid 18th century for private libraries and offices. These rooms often had high ceilings and floor to ceiling bookshelves, so movable library steps were created as a form of domestic furniture. Have a look below at some of the examples we currently have for sale along with a few previous examples we have had in stock.