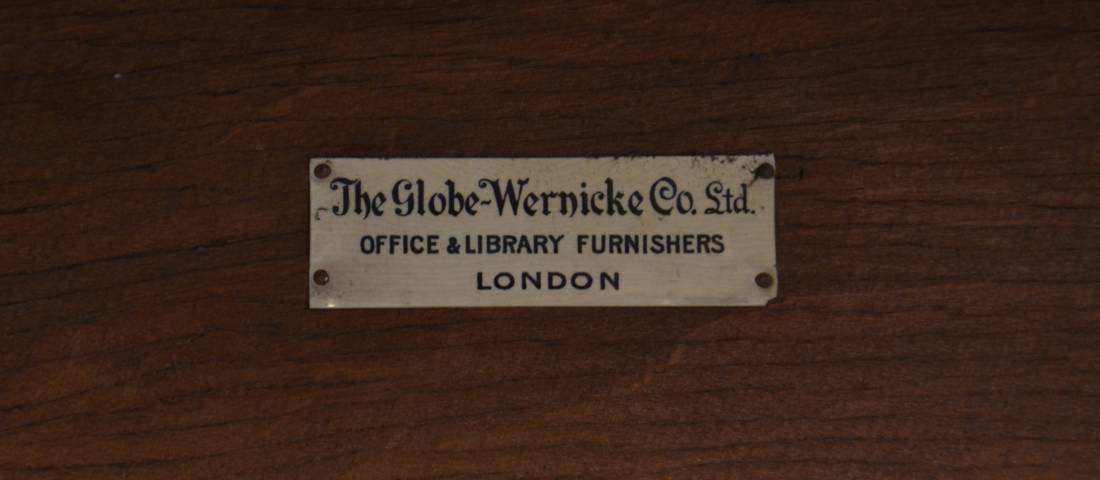 Globe-Wernicke was first established in 1899 when Otto Wernicke, owner of Wernicke Furniture Co bought the Globe Company. Wernicke also acquired the Fred Macey Co which also made the well known stacking barrister bookcases like the ones we very often have for sale. Globe Wernicke was the main maker and supplier of this type of stacking bookcase until it fell into receivership in 1932 because of the Depression but then it re opened in 1934. Globe Wernicke had factories building furniture in the United States, Canada, United Kingdom, France and Germany. The Globe Wernicke company was well known for its quality and craftsmanship, but mostly known for their stacking book shelves. These antique bookcases could fit together to create different heights, also could have writing sections, glass sections or cupboards making your own unique design. If you are interested in Globe Wernicke Bookcases for sale have a look at our bookcase section on our website or to see previous examples we have sold, see below.
Antique Barristers Bookcases
Antique Barristers Bookcases or 'Layers Bookcase' were first seen in The late 19th Century Victorian period. They were designed to store books or other office documents and were commonly seen in solicitors offices, libraries or Schools in Britain. This is where Globe-Wernicke got their inspiration. They are extremely collectable as they can house a large book collection and are quite a unique design.