What is an Antique Dumb Waiter?
What is an Antique Dumb Waiter?
An antique dumb waiter is basically a side serving table also known as a buffet which would be in a dining room for storing the food about to be served. Dumb waiters were often used in pairs in large houses from the mid-18th century. When the ladies retired after dinner, the dumb waiters were placed either end of the table by the footmen and laden with drink so the gentlemen could help themselves without too much exertion and, because the staff had retired, the conversation could open up more, hence the name dumb waiter.
Most Dumb waiters were split up over the years, so today it is very difficult to find a pair. Dumb waiters were used from the mid 1700s through to the 1930s and are actually very useful pieces of furniture. They come in different styles and usually have several tiers for storage.
Now they are mainly used for storing towels or even as use as a bookcase or office piece. Check out our latest stock on our furniture page or email us to see what we have in stock. Below are a few examples that we currently have –
Superb Quality Antique Victorian Mahogany buffet/Dumb Waiter
Spectacular Quality Georgian Mahogany Antique Two Tier Occasional Table
Striking Victorian Amboyna Antique Small Occasional Table / Dumb Waiter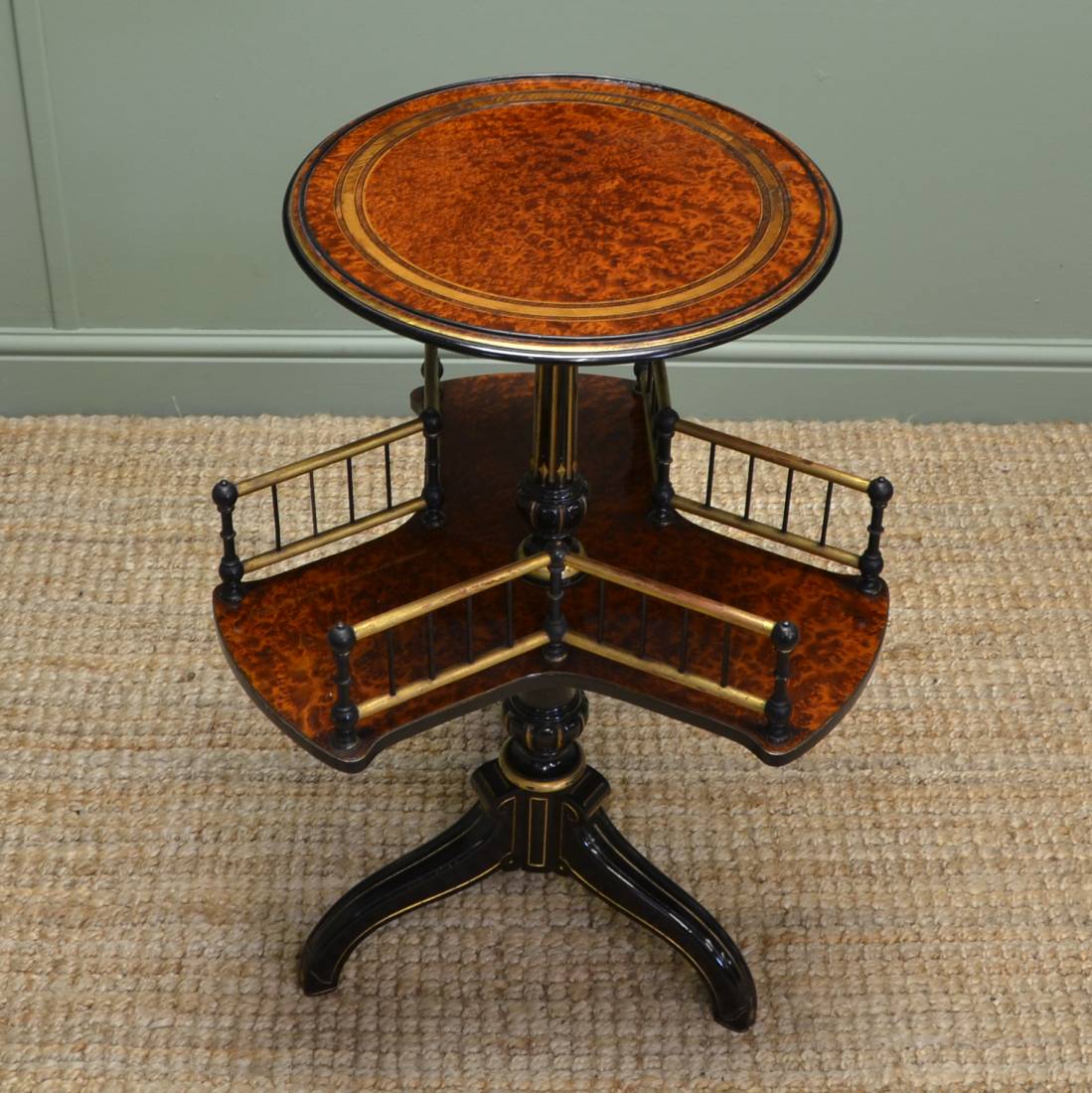 Quality Victorian Mahogany Antique Side Server / Buffet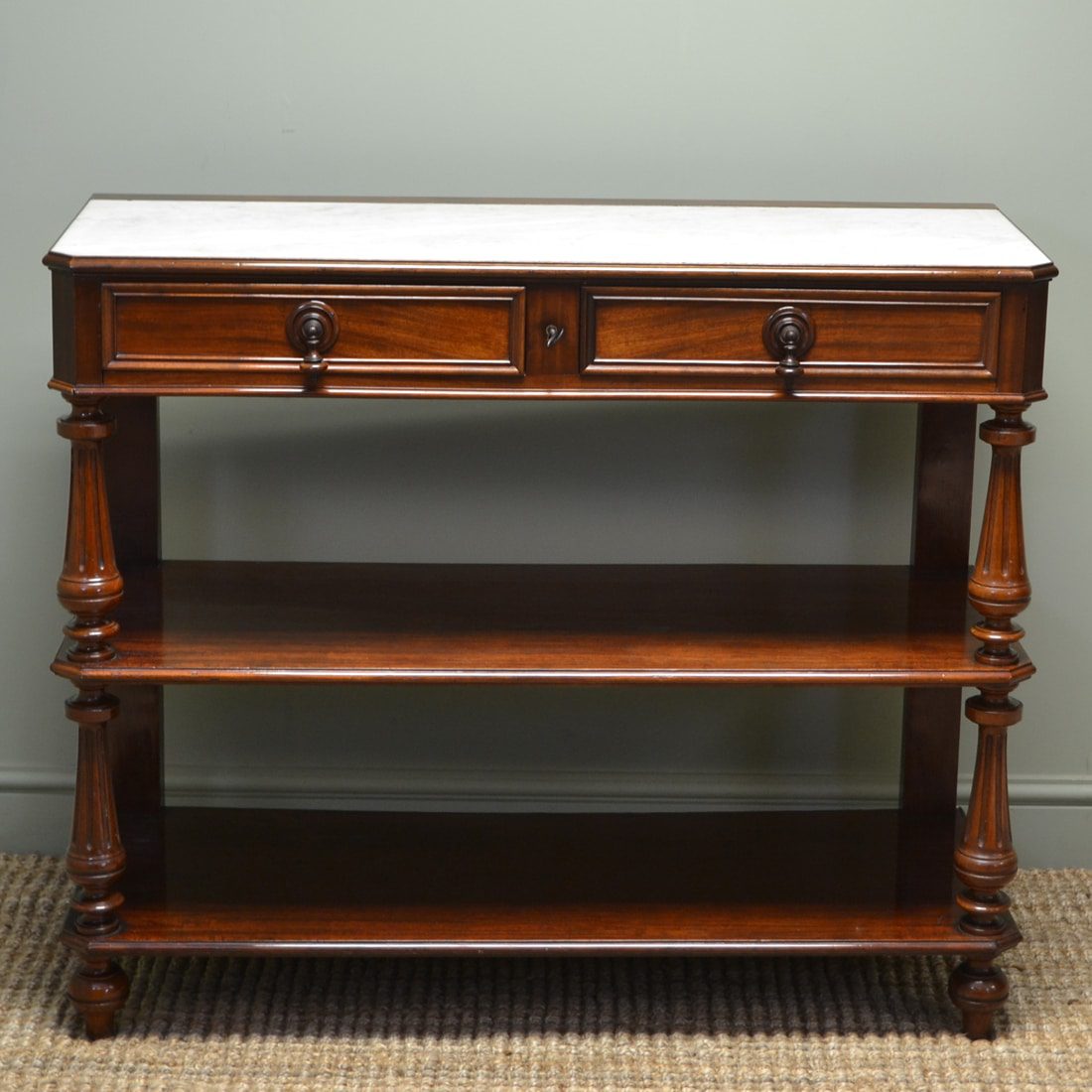 Fine Quality Victorian Antique Oak Buffet / Side Server